Large print crossword
Keeping the brain active is an integral part of elderly care, and crosswords are perfect for working the grey matter. Most elderly people have some decline in vision, so photocopy and enlarge a crossword that you and your loved one can complete together. You can source cryptic crosswords for keen wordsmiths, or choose easier or general knowledge options for the less academically-minded.
Cup stacking game
A great way of improving hand-eye coordination and spatial awareness, the cup-stacking game is simple but engaging. All you need is a flat, level surface and a selection of paper cups. You and your parent start with three piles, each containing three paper cups. You have to separate the cups, stack them into pyramids, unstack them and return them to their starting piles in the fastest possible time.
Eggshell mosaic
Broken eggshells can be broken into small places and placed into paper cups containing water and a little food colouring. Once dried they resemble pieces of tile and can be glued onto card to create beautiful shapes and patterns. Try drawing outlines onto the card with a pencil as a guide, and see which of you can make the most interesting and colourful design.
Card making
Firm card, craft glue and a range of fabrics, feathers and paper can all be used to create cards for birthdays, Christmas or Easter. Scraps of ribbon, tissue paper, wool, glitter, sequins and even dried leaves and flowers could be added to provide extra texture or sparkle, and your parent will enjoy sending their masterpieces to family and friends on special occasions.
Flower arranging
You don't need to spend a fortune to make beautiful flower arrangements that will brighten the home. Start with a budget bouquet, and add pieces of greenery from the garden to make a dramatic display, if your parent is mobile. If they prefer to be seated, you could encourage them to make a small arrangement or posy for the table.
Brass and silver cleaning
Anyone with experience in dementia care or live-in care for the elderly knows that rekindling old memories can provide a positive experience to anyone with memory problems. Set out a collection of brass, copper or silver items on a flat surface covered with newspaper, and open a tin of Brasso or silver polish.
You need some old rags for applying the cleaning product, and some soft, clean dusters for removing it and buffing the surface into a shine. A small brush, such as an old toothbrush is good for getting into crevices, and don't forget to provide your parent with an apron!
Seated exercises
Exercise doesn't have to be vigorous to be effective, and there are lots of exercise routines that can be done sitting down. It's essential to use a comfortable and stable chair – a dining chair is ideal, but it needs to be one without arms.
Search online for seated exercise classes that you can both join in with, or download exercise plans aimed at the elderly from the internet. If your parent has dementia, then you might find that some simple games aimed at toddlers might be beneficial, such as clapping along with nursery rhymes or doing the actions to 'The Wheels On The Bus', which will also stimulate long-forgotten memories.
Dough modelling
You can make salt dough by combining a cup of plain flour with a cup of salt and mixing them with a cup of warm water. Add some food colouring if you wish, and use the resulting dough to make a variety of shapes.
Use cookie cutters to make ornaments that can be hung at a window, or on a Christmas tree – simply add a hole at the top, which you can thread a ribbon through later. The models can be baked for three hours in a cool oven, to provide a lasting keepsake.
Memory game
A popular children's party game, the memory game is also a brilliant way of keeping older people entertained. All you need is a tray and a few household items, such as a box of matches, a napkin ring, a pen, a cup and saucer, a notebook, a purse, or any other small items that you have to hand.
Set the items out on the tray and allow your parent a few minutes to study them. Then cover the tray with a cloth or tea towel and see how many items they can remember.
Card games
Always popular with anyone involved in companion care, a deck of cards is a brilliant way to while away an hour or two. People living with dementia will enjoy playing old favourites such as Snap, or the memory game of Pairs, while other older people may prefer a game of Whist or Rummy.
You may find that your parent can teach you games that they have enjoyed playing in the past, which will also stimulate memories and encourage conversation. So, even on those occasions your elderly relative can't get out and about, there's still plenty of stimulating fun to be had.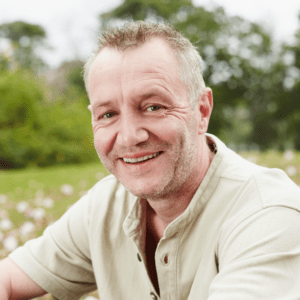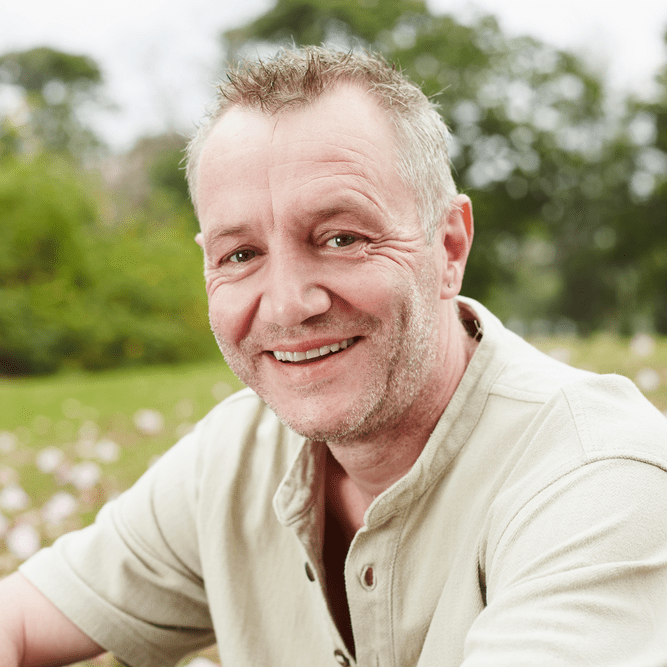 Elder gives me peace of mind
"I have been able to return to my normal life, totally relaxed that my mother is in capable hands with all her needs being more than catered for."
Tom, London