Even if your loved one usually has care at home, a cruise can be the ideal way to give them a change of scenery and an opportunity to relax and see the world.
Planning your cruise
Getting out and about with the elderly can be challenging if they are living with dementia or Parkinson's disease, for example, or if they have mobility problems, and there are some aspects of the holiday to consider before booking.
You may want to test the water by trying a short cruise of, say, three or four nights, to see how well your loved one copes before committing to a longer cruise. The size of the ship may also have to be taken into consideration if you feel your relative might become disorientated or confused on a large liner.
Inform staff
When you book the cruise, inform the cruise line if your loved one has special needs, for example, if they need dementia care or have mobility issues and would need wheelchair accessible accommodation.
Book well ahead
Booking in advance means that you will be able to ensure you get a room close to your loved one, or possibly adjoining rooms if you need to provide elderly care through the night. The location of the room is also important, so studying an online plan will enable you to choose accommodation that is easy to get to or close to the areas you are most likely to use frequently.
Medication
Ensure you pack enough medication to last your elderly relative for the duration of the cruise. It is also advisable to bring a copy of their prescription in case they experience any medical problems while on the ship and the ship's doctor needs the information.
Priority boarding
If your loved one has special needs, the cruise line will probably be able to offer assistance with boarding and disembarkation. This can be very helpful if your elderly relative has memory problems or an physical disability, so ensure you let the cruise operator know what you need at the time of booking.
Getting around
The public areas on most cruise ships usually have wide corridors and wheelchair ramps so that wheelchair users can get around. There are elevators, and some also have other aids such as a hoist to lift mobility-impaired guests into and out of the pool.
If your loved one needs companion care in the bathroom, you should find that there are unisex or family bathrooms available so you or another carer can provide the assistance they need. If you choose to use one of the best live-in care agencies, such as Elder, the carers provided will be able to provide 24-hour care for your loved one.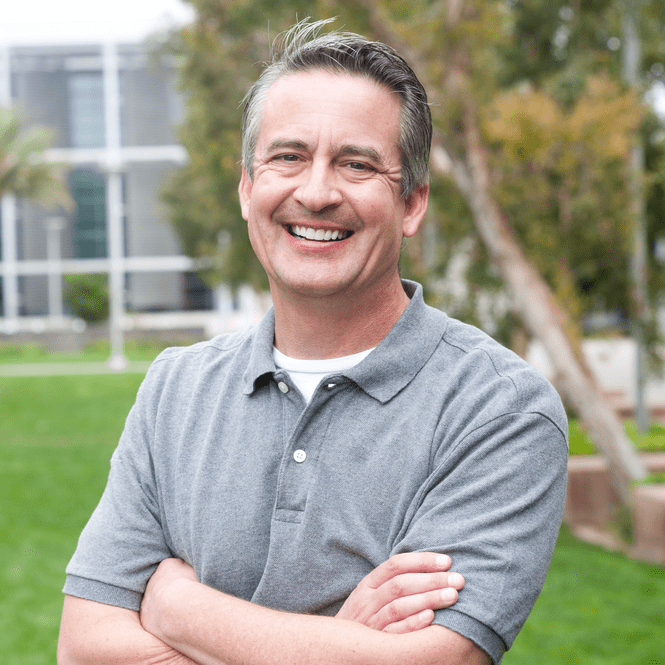 What our customers say
"The security and patience of live-in care has meant my mother has relaxed and her general disposition has improved to no end."
Mark Swansea
Keeping tabs on your loved one
Even if your elderly relative does not have specific memory problems, the strange environment of a cruise ship may be confusing to them, and they could get lost.
Ensure they are identifiable by making sure they always wear a lanyard or wristband with their name, the name of the ship and the number of the cabin clearly displayed. The tag should also include the name and onboard contact details of their caregiver. You should also ensure you have a recent photograph of your loved one in case they do wander off.
If you are concerned that you may lose sight of your relative, asking them to dress in something easily recognisable or brightly coloured can also help to identify them more quickly in a crowd of people.
It is easy for an older person to become confused and disorientated on a large cruise ship where the corridors are identical, and the doors all look the same, so try decorating their cabin door so that your loved one will be able to recognise it. If they are prone to wandering off, take a travel door alarm with you, so you can be alerted if they open the door.
Tracking devices
If your loved one is living with Alzheimer's disease or another type of dementia, you may be anxious that they might get lost on the ship. Because many of today's cruise ships are so vast, some cruise lines will now rent GPS tracking devices to passengers on the ship.
If your cruise line does offer this technology, it could make it possible for your loved one to have a little more independence to get out and about and give you the peace of mind of knowing where they are and that they are safe.
Choose suitable activities
Discussing the types of activities that your loved one might enjoy before the trip can add to the pleasure of planning a cruise. There will be many activities such as dance classes, bingo, wine tastings and many other social events available, and planning ahead means that you can find out from staff whether they will be suitable for your loved one to be left alone during the session or whether you should accompany them.
Planning meal times
Dining is an essential aspect of the experience of cruising. If your elderly relative is unsettled in crowds, you can request a table for your party alone. You should do this at the beginning or the cruise.
Always try to take the same route to the dining room so that your loved one does not become confused. If dining with the other guests is unsuitable for your relative, many cruise lines will offer an alternative so that they can eat at a time and in a quiet room that will be better for them. This is something you should enquire about at the time of booking. Room service will also be available if necessary.
Planning ahead can ensure that the cruise is an enjoyable and memorable experience for both you and your loved one.