Brighton has much to offer senior citizens, both residents and tourists alike, with a thriving arts scene, a wide range of beautiful and historic buildings and, of course, the fantastic seafront. 
For those receiving live-in care in Brighton, the opportunity to get away for a few days and enjoy a change of scene can offer a sense of independent living. If you're spending time in Brighton with ageing parents, here are eight suggestions to help get you out and about during your visit.
The Royal Pavilion
No visit to Brighton would be complete without a visit to the Royal Pavilion. Heavily influenced by Indian and Chinese architecture, King George IV's seaside pleasure palace is a perfect example of Regency grandeur. As well as enjoying the sumptuous rooms and gardens, there is also a fascinating gallery to explore. Wheelchairs can be provided on request, although wheelchair users can only access the ground floor of the building, as access to the upper floor is via stairs only.
The Brighton Museum
The Brighton Museum and Art Gallery has a wide range of temporary and permanent exhibitions, covering everything from local history, pottery and photography to Ancient Egypt, as well as fine art collections and a performance gallery. The museum has full disabled access, and once you've seen all there is to see indoors, the Royal Pavilion gardens are right outside.
The art and photography collections feature images of a bygone Brighton and can be a memory trigger and a lovely conversation starter when it comes to reminiscences about life or past holidays at the Great British seaside.
Relax in a café or restaurant
If there's one thing Brighton is not short of, it's great food and drink. Whether your parents like fish and chips, a traditional pub meal or simply a cup of tea and a slice of cake, there are hundreds of places to choose from and something for all tastes and dietary requirements. A sit-down with a hot drink or meal can be a lovely way to pass some time together, especially if you can find somewhere with sea views or in a pretty area such as the Lanes.
A walk and talk meet-up
For many elderly people, a chance to take some gentle exercise while socialising with like-minded individuals can be stimulating. Residents of care homes can begin to feel lonely and isolated, as can those who receive private care at home if they don't have much opportunity to get out and meet new people. The Brighton Walk and Talk group meets weekly for a two-and-a-half-hour stroll around the beautiful countryside on the edge of town or nearby Worthing.
Lifts to and from the walk can be arranged, but if your elderly relative is receiving live-in care, then they might prefer to be taken by you or their caregiver and have you accompany them on the walk.
---
Dulcie's care story
Dulcie is one of our longest serving customers. In this video, she and her family talk through their decision to arrange care in the home rather than the care home.
---
The Booth Museum
Another of Brighton's best attractions, the Booth Museum has a fantastic collection of birds, bones and butterflies and is a real treat for anyone interested in nature and natural history. Often those receiving elderly care in a care home can feel cut off from the great outdoors, as can those receiving in-home care but who perhaps aren't as mobile as they once were.
An afternoon spent exploring the beautiful specimens displayed in the Booth Museum's collection, in the company of relatives or their live-in carer, can be a great way of helping your loved one reconnect with nature and discover something new.
A stroll along the seafront
Who can resist a stroll along Brighton's lovely seafront? As well as enjoying the charming Victorian architecture, the view of the piers and the fresh sea air, gentle exercise is beneficial to both physical and mental wellbeing at any age. Although this might not be a viable option for those requiring 24/7 care or those with mobility problems, the seafront walks are flat enough to be accessed with a wheelchair, and there are plenty of places to sit down and take a break.
Volks Electric Railway
If a walk along the seafront is off the cards, one fun alternative is to catch a ride on the Volks Electric Railway. Originally constructed in 1883, this is the world's oldest working electric railway, and it runs most of the length of the seafront promenade, enabling you and your parents to enjoy the sea views from a comfy seat while remaining under cover.
Sea Life Brighton
Nobody is too old to enjoy an afternoon at the aquarium, and Sea Life Brighton is one of the best in the country. There is something so soothing about watching the different species gently swim about, and it's a great opportunity for all ages to spend time together, including grandchildren.
There is easy access to the aquarium via an underpass which can be reached by a ramp from the beach. Once inside, only the Ocean Display in the auditorium cannot be accessed by wheelchair, although it can be seen from the accessible Ocean Tunnel and the aquarium staff are always willing to come and talk to wheelchair users who cannot attend the presentations.
However long you and your parents are spending in Brighton, there is no shortage of fun and enjoyable things to do. Getting out and about in this beautiful seaside spot can rekindle lovely memories of the past, or of holidays gone by, and can provide a much-needed change of scene for those receiving private live-in elderly care. Plan your trip in advance, and you're guaranteed plenty of fun and a special and relaxing time together.
At Elder, our 24/7 elderly care service options provide everything that your parent or loved one needs to live comfortably in their own home. Whether you're looking for live-in care in Birmingham, London or even Scotland, Elder can help. We provide live-in care throughout all of the UK and can arrange care for your loved one in as little as 24 hours.
Learn more about elderly care
Take a look at more Elder guides on later life.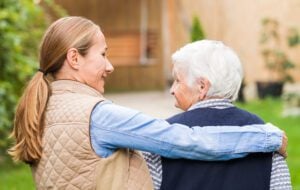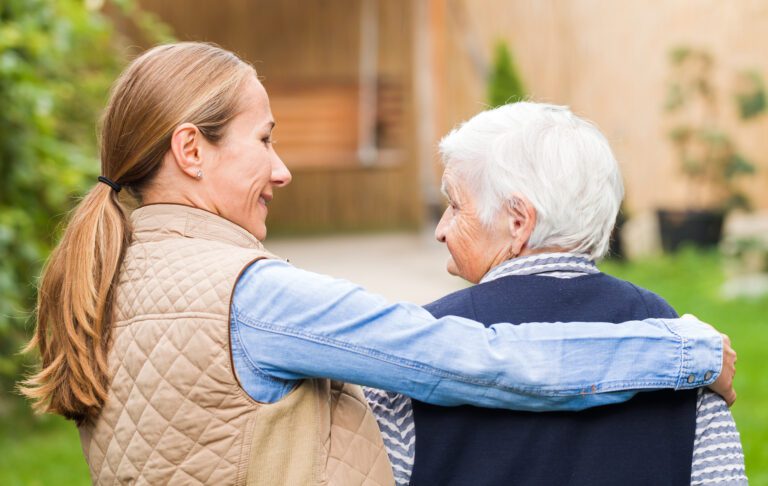 What is Elder Care? It can be difficult to define elder care or elderly care as it is often called because it can include