Whether your parents are living with you, or enjoy live-in care in Devon in their own home from a dedicated carer, a change of scene is always beneficial. A day out can provide a much-needed break from routine and a chance to spend some time together.
If your loved one employs a private live-in care worker, this can also be an opportunity for all of you to get to know one another better, and share hobbies and interests. With plenty of historic properties, sites of cultural interest and a thriving arts and crafts scene, there is an abundance of things to do in Devon. Here are eight top attractions to start with…
Greenway House and Gardens
Once the much-loved holiday home of author Agatha Christie, Greenway House, near Brixham, makes for a lovely day out. With its walled gardens and views over the Dart Estuary, it's easy to see why the crime novelist and her family enjoyed spending their summers and Christmas holidays here. As a great collector, Christie amassed all the silver, chinaware, books and archaeological artefacts that fill the house.
There is dedicated disabled parking for visitors, separate level access to the house and manual wheelchairs are available. Although disabled access is limited to the ground floor, there is still a lovely café and a shop specialising in local produce, as well as the gardens to enjoy.
The Jurassic Coast
No visit to Devon would be complete without a visit to the Jurassic Coast, world-renowned for its fossil beds and breathtaking cliffs. Although access to the beaches themselves may be difficult if your parents have mobility issues, even a simple drive along the coast or a leisurely stroll with sea views and some fresh air can be a tonic and a perfect way to take in this magnificent coastal scenery.
Exeter Cathedral
Located in the heart of the beautiful city of Exeter, the cathedral is one of the oldest and most impressive in the country. Apart from the roof space, the whole cathedral, including the shop and café, is accessible to those with limited mobility and you can book wheelchairs in advance.
Visits to religious buildings can often be a great source of comfort for older people with faith, especially if your loved one has little opportunity to get to services when at home and is receiving 24/7 care. Those receiving dementia care or Alzheimer's care may reconnect with this element of their past through the prayers and music they hear while visiting.
Royal Albert Memorial Museum and Gallery
While visiting Exeter, the Royal Albert Memorial Museum is also worth a look. Entry is free, and there are 16 galleries, covering everything from local history, West Country silver and glassware to exotic birds, butterflies and animals.
Access is via a ramp at the Garden entrance, or there is a lift platform from the Queen Street entrance. Inside, there are also lifts and automatic doors, so wheelchair users can enjoy everything the museum has to offer.
---
Dulcie's care story
Dulcie is one of our longest serving customers. In this video, she and her family talk through their decision to arrange care in the home rather than the care home.
---
Seaton Wetlands
Seaton Wetlands is the ideal way to get out into nature, and with two-and-a-half miles of beautiful trails along the River Axe and the surrounding marshlands, you and your parents will be able to enjoy a peaceful stroll. The entire site is accessible to those with mobility problems, and there are disabled parking and facilities.
Sometimes when older people are receiving live-in care from a caregiver or are in a residential home, they can feel cut off from the great outdoors. Seaton Wetlands will allow them to reconnect with nature, and looking out for the wide variety of birds and animals inhabiting the marshlands is great fun.
Bygones Museum
A museum sure to bring out a sense of nostalgia, Bygones in Torquay gives visitors the chance to travel back in time. There is a life-size Victorian street, including a sweet shop and apothecary, as well as a shopping arcade from the 1940s and 1950s, guaranteed to have your loved ones reminiscing.
You can access the museum by a ramp, and there's a delightful tea room for refreshments at the end of your visit, including some fantastic home-made cakes.
Babbacombe Model Village
Also in Torquay, Babbacombe Model Village is a big day out on a tiny scale. England's past, present and future are captured in hundreds of miniature buildings and recreations of landmarks, and the whole site is accessible to wheelchair users. Even more magically, thousands of tiny lights are lit at dusk, making an evening visit a beautiful way to round off your day.
Find a Farm Shop
Devon has a proud history of exceptional food and drink. For a leisurely day out, find a farm shop with a café and enjoy time together sampling the local produce. Occombe Farm near Paignton has an excellent butchers and nature trail, while Sharpham Vineyard near Topsham gives you a chance to savour local wines and cheeses.
However long you plan to spend in Devon with your elderly parents, you'll have the choice of a wide range of great days out. Spending quality time together is important for all of you, and where better to do it than in this beautiful county.
Call us for expert live-in care advice
Learn more about elderly care
Take a look at more Elder guides on later life.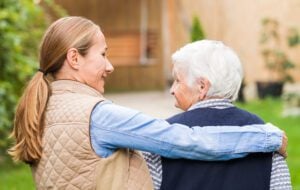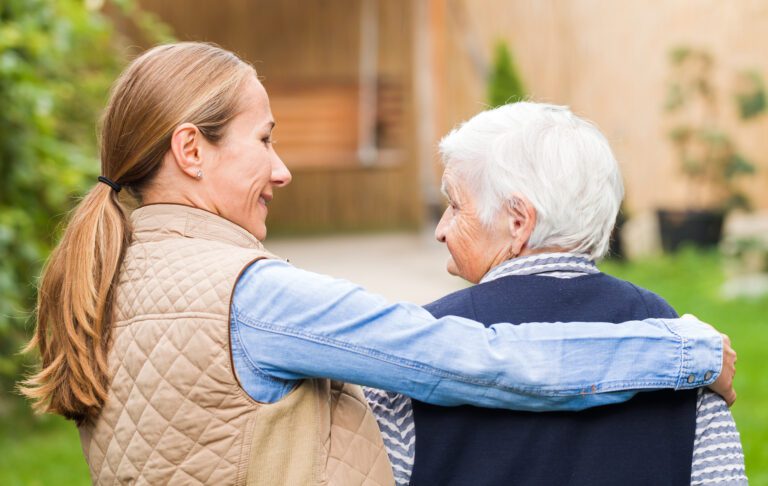 What is Elder Care? It can be difficult to define elder care or elderly care as it is often called because it can include