Now that the live-in care in Wales has become a viable alternative to residential care homes, there are more opportunities than ever to spend quality time with your elderly parents.
Here are five places to consider when visiting North Wales and Ruthin with an elderly loved one, either for an afternoon or perhaps a full day out together. 
St Peter's Square, Ruthin
This square is at the heart of the town and contains a jumble of buildings spanning different eras. This includes the Myddleton Arms, with its strange collection of dormer windows, known locally as "the seven eyes of Ruthin".
On the west side of the square, you can also spot Maen Huail, a large limestone rock probably carried to its present position by glaciers during the ice age, and rumoured to be the place King Arthur beheaded a rival of his named Huail, hence the name.
This area is flat and surrounded by shops and places to eat, so it is a lovely place for a gentle stroll together.
Llangollen Motor Museum
This museum contains around 30 vehicles, cars and motorcycles, dating from the 1920s through to the 1970s. Housing many different models, as well as many pieces of memorabilia, this museum is a step back in time.
Plus, with free parking as well as disabled access, this is a great place for a mixed family group of different generations to enjoy a visit together.
Elderly relatives requiring dementia care may also find that the historical aspects of the museum could help trigger happy past memories too.
Denbigh Castle
A 20-minute drive outside of Ruthin takes you to the imposing remains of Denbigh Castle. Built by Edward I, this castle was part of his plan to assert English power over the Welsh in this region. Of particular note, is Denbigh Castle's triple-towered gatehouse.
While some areas may be difficult to access for those with mobility issues, much of the castle has paths and grassy walkways on the ground level. There is a toilet available for those with mobility issues, and disabled visitors and their carers can obtain free admission.
At Elder, our 24/7 elderly care service and private live-in care options provide everything that your parent or loved one needs to live comfortably in their own home. Whether you're looking for live-in care in Scotland, London or Cornwall, Elder can help. We provide live-in care throughout all of the UK and can arrange care for your loved one in as little as 24 hours.
---
Dulcie's care story
Dulcie is one of our longest serving customers. In this video, she and her family talk through their decision to arrange care in the home rather than the care home.
---
Erddig Hall and Gardens
This National Trust property is a home, garden and estate filled with history, and houses an exhibition that illustrates the relationship between the family and their servants over the years. The house is impressive, and there is a walled garden which is one of the most important 18th-century gardens in the UK.
There is mobility parking in the car park and a dropping-off point close to the property. The grounds are grass and gravel paths with some slopes, so are mostly accessible.
With a ramped entrance and disabled toilet facilities, the lower ground floor is good for those with reduced mobility. The building also has a small number of wheelchairs available for visitors, and lift access to take you up to the Hayloft restaurant.
Ruthin Craft Centre
The craft centre has art displays, from textile to photography, through to more traditional arts and crafts. Based in a modern building, it also provides arts and crafts classes for different ages, courses specifically designed to engage with older people, and courses looking at digital inclusion.
CaféR is a central part of the centre and the perfect place to enjoy a snack, afternoon tea or a full meal – maybe even a Welsh breakfast to start your day in style.
Learn more about elderly care
Take a look at more Elder guides on later life.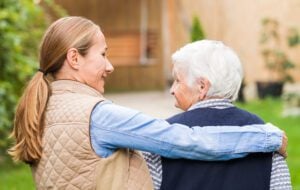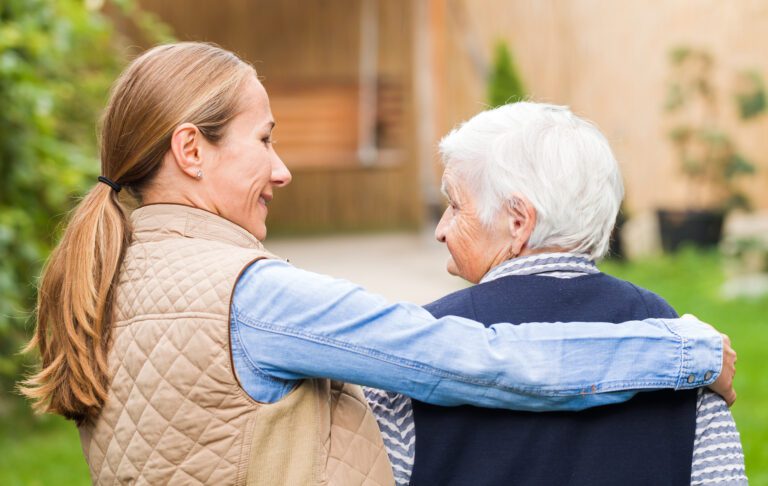 What is Elder Care? It can be difficult to define elder care or elderly care as it is often called because it can include