Live-in care wherever you are in the UK
Elder provides a higher standard of live-in home care to those in need across the UK, from the South East of England to the Highlands and Islands.
Or call us, we are here to help
Looking after an elderly loved one with specialist care needs can be a difficult time for any family. Elder can help you at every stage in the process of finding the right care programme for them, whether that's in residential care or in their own home.
One of the biggest problems that you can face when dealing with an elderly person in need of care, is when the person refuses to accept that they need help.
There's no point in becoming frustrated if your elderly loved one refuses to consider the prospect of a care home, but what is the best way to deal with the situation?
Why are elderly people resistant to care?
For the older generation, being independent is a matter of pride and many older people are extremely resistant to the prospect of going into residential care. They fear the loss of their independence and fear the prospect of ending their lives in an institution surrounded by other elderly people.
Your elderly loved one may refuse to accept that he or she has a problem coping with everyday tasks, and is almost certain to be distressed at the thought of leaving a much-loved home and neighbourhood that they are familiar with.
Memory issues may lead them to believe that there is no problem with the way they are managing in their own homes and, of course, many older people dread the thought of becoming a burden to others, whether physically, emotionally or financially.
How to approach the subject of care
It's important to choose the right time to broach the subject of care. Choose a time when both you, and your loved one, are unhurried and relaxed – this is not a conversation that can be rushed, so pick your moment carefully.
It may be helpful to have other family members present, but be careful not to give the impression that you are all 'ganging up' on them, or you will do more harm than good.
It's a good idea to begin the conversation by outlining all the things that your elderly loved one is still able to do, rather than focussing on the negatives. Gently steer the discussion around to problems that your loved one may be experiencing, and point out that these issues are likely to increase gradually over time.
It's very important that your elderly loved one should feel that their voice is heard and that their concerns are being listened to. Nobody likes to have all their decisions made for them, so approach the subject as sensitively as you possibly can.
Be prepared to spend time and trouble discussing all aspects of care with your loved one. Bear in mind that this is a difficult process for them to accommodate, and the suggestion of care may bring complex emotions to the surface.
Call us to arrange home care today
Consider care-at-home options
Elderly care doesn't have to involve going into a residential home. It may be possible for family members to help out on a regular basis with housework, shopping, gardening and cooking for example. Some families are able to adapt their homes to create a 'Granny Flat', which guarantees privacy, yet allows for assistance to be offered as and when needed.
Your local authority can arrange for an assessment to be carried out in your loved one's own home, and this is a free service available to everyone. They will make suggestions for any home alterations which may be needed, such as stairlifts and handrails, and there may be grants available, depending on financial circumstances. The local authority can also organise home care visits, although these will only cover the most basic issues, such as help with getting dressed or preparing a meal.
Live-in care in the home
An increasingly popular option is live-in care, where a professional carer comes to live in your loved one's home, providing assistance whenever, and wherever, it is required. This type of elderly care has obvious practical advantages over the care home model, as it allows your loved one to stay in familiar surroundings, with their possessions close to hand.
At Elder, we carefully match the caregiver to the care recipient to ensure a good match]. Having someone new in your home can feel like an intrusion at first, but when both parties have plenty in common, it makes the transition period much easier to cope with. Wherever possible, we try to ensure that caregivers and care recipients have hobbies and pastimes they share, along with a similar world view, as this helps to foster a good and solid friendship, which is important as the basis of excellent care.
Live-in carers can provide all sort of services, from companion care and help with shopping trips through to dementia care. The carer lives with your loved one 24/7, and so they are always on hand, available to prepare nutritious meals, organise hospital appointments and to facilitate stimulating days out.
If your loved one is still unsure or unconvinced about the need for care, then it might be helpful to arrange for a short trial period, so that everyone in the family can see how the process works and see just how valuable having someone on hand can be.
Care Homes Vs Nursing Homes – What's the Best Option? At some point, your loved one may reach a stage where they require 24-hour care.
Read More »
Speak to an expert at Elder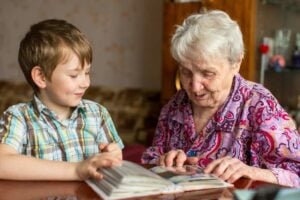 The true cost of care – everything you need to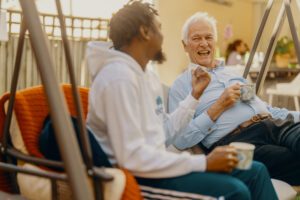 Elderly care As we age, there are various factors that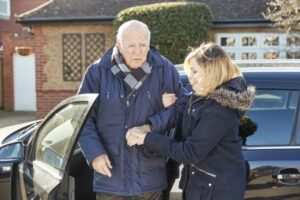 Elderly Mobility and Independence A guide to a more active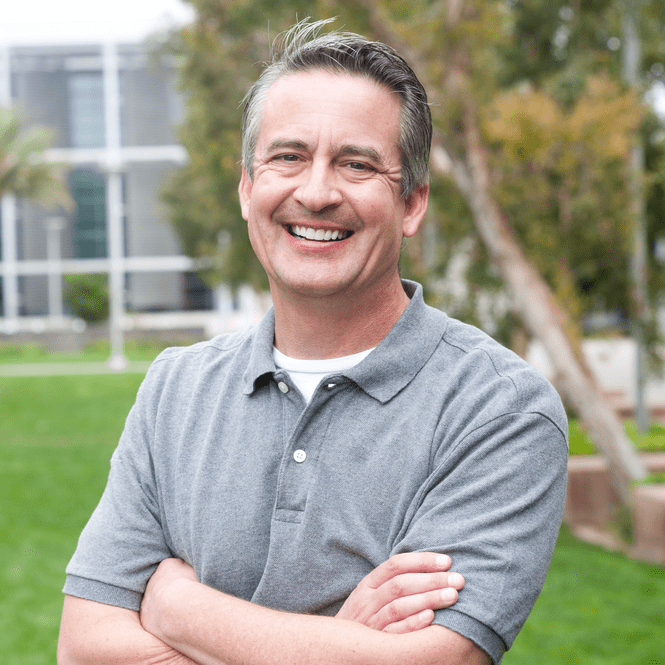 What our customers say
"The security and patience of live-in care has meant my mother has relaxed and her general disposition has improved to no end."
Mark Swansea