When Chloe Trayler-Smith and Laura Chevalier expanded their successful Picassos in the Park art programme for children to include sessions for people living with dementia and their carers they were amazed at the positive response. Now in its second year, the programme continues to go from strength to strength – we talked to the two founders about the role of art for those with early stage dementia and why creating on a "equal platform" with carers is so important.
What is Picassos in the Park and why did you start it?
Chloe: Laura and I met through NCT and got chatting there about setting something up together. We realised that we had similar interests in the arts so we brainstormed ideas and came up with a programme of creative courses for children, which took their inspiration from famous artists and art movements. I studied history of art at university and we wanted our sessions to be based around teaching people about artists, not just art techniques.
Laura: My background was a more practical, I studied fine art, painting and photography at Chelsea College of Art. We began on quite a small scale, as a Saturday morning class in Kennington – and it's grown quite considerably in five years.
What inspired you to expand into running workshops with people with early stage dementia?
Chloe: We had so many requests to run classes for adults, so in 2017 we set up evening classes in Barnes. We were approached locally by a lady about setting up a pilot scheme of classes for people with early stage dementia and their carers. She was looking for art facilitators to work with her on this in conjunction with a charity called Age Unlimited and one of the USPs was for it not to just be for people with dementia but their carers as well.
Laura: Neither of us had had personal experience of dementia in our family circles, and in those early days it was all quite new to us. When we were first approached we were interested and excited but I think we were slightly daunted too. We knew that we wanted to be a part of something that was so wonderfully rewarding though. We held our first classes in 2018.
How have your perceptions of dementia changed through doing this?
Chloe: Dementia is an umbrella term and under that there are so many different types. One thing we now know from experience is that everyone with dementia is very different. Even if you've got the same type of dementia the way it expresses itself is unique in each person – and that was something to embrace. From an art perspective, each person with dementia also sees things so differently and it's fascinating how that comes out in their work. You can almost start to chart the progression of their dementia through what they create in some cases.
Certainly for people with the earliest stages of dementia it can sometimes be hard to know they are living with it when they are in the class – although little signifiers do pop up as we get to know them better. Obviously there are other people that come that are slightly more advanced too, where it's clear that they are living with dementia. They repeat things, they're surprised and they ask things like, 'oh, did I paint that?'. Some of our sessions are about trying to settle people and make them feel, so they can focus, because it's a lot to ask them to sit down when they're painting or drawing for a long time. Painting is quite a focussed activity for someone whose mind is continually switching from one state to another.
Where do you hold the sessions?
Chloe: We hold them at the OSO Arts Centre in Barnes, south London, where we are supported by a charity called FiSH Neighbourhood Care, which stepped in to provide funding when our initial charitable funding had finished. The classes have become a key part of our week and we are even looking at expanding the sessions as at the moment we can only take around 16 people at a time. We have a rolling list of regulars now who come and new people joining all the time. We've also had a few people who have had to stop coming as well because their dementia has become too advanced, so it's constantly changing.
What is your aim with the sessions?
Chloe: We try to create an environment where we're not always discussing the fact that they've got dementia or asking about dementia. That can make people feel they're shoehorned into a 'dementia' category without any other aspects of their identity being acknowledged. It's very much about everybody coming along, not just people with dementia, but carers as well, to do something where everyone's on the same platform.
The fact it's not something like a coffee morning makes it feels a bit more purposeful I think. And some carers in particular haven't done art since they were at school and get excited to join in. It's just lovely for them to do something out of the ordinary. We've had great feedback too – one participant told us that theymake a point of coming because it was "stimulating to produce art and we've developed supportive friendships", while another said, 'Other classes I've done are babyish – we don't just daub paint about here, we can really create using lovely materials'.
I think it's beneficial for couples as well, where the husband or wife is the carer – it gives them time for themselves and their personal relationship, rather than having to be continually in that 'carer role'. They're in a class where everyone is doing the same thing so there's no hierarchy of, 'You're the person with dementia, I'm the carer'. The vibe is much more, 'we're all here doing the same thing.'
How does dementia affect the way people respond to and create art?
Laura: We try to make the environment relaxed and comfortable and keep it constant. We will nurture them through all the workshops in the same way, but one week can be completely different to the next. We may have a really good week where they've all responded really well to a particular artist that we've chosen for our topic of inspiration, but another week Chloe and I will chat after and say, 'gosh, they didn't like that one did they?' People with dementia don't always see things like we do.
Chloe: Something that is very abstract can almost be too far for them. For example, we did a week on Miro and I think they found it difficult to grasp. Impressionism was a tricky one too – we looked at Monet one week and because there are so many brushstrokes and so much movement in the pictures they found the visuals hard to break down.
Laura: In the beginning we thought we definitely couldn't do Mondrian because the lines might be too busy and it might upset them. We've definitely had adventurous weeks where we've been able to push the envelope a bit though and say, 'let's see how they handle this, I think some of them will like it'.
They loved Alfred Wallis for example, because of his way of painting with its relative lack of perspective. This meant they could hone in on a cottage or a boat and take what they liked from his work or look at it as a whole if they wanted to. We also looked at Degas' ballerinas one week, and thought that would be a real challenge for them, but again they responded amazingly – trying to capture a ballet dancer in movement is a Herculean task for even professional artists.
What results have you seen as a result of art and dementia coming together in this way?
Chloe: There's obviously a deep connection with painting for many people living with early stage dementia. One lady's daughter has said that she remembers coming to classes and her paintings but she doesn't remember anything else, which is pretty amazing. So even though a person might not remember doing the classes at the end, the feeling of wellbeing stays with them. It's as if it is 'absorbed' in a different way to other things that they do on a day-to-day basis.
This interview was part of a series brought to you by Elder, the company who can take care of all your loved one's live-in carer costs in the UK. Whether you are looking for live-in care in London or require assistance in another part of the country, Elder will ensure that all of your care needs are taken care of.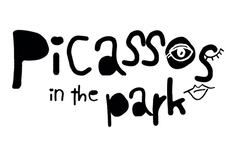 Picassos in the Park classes for those with early stage dementia run on Tuesdays from 1.30pm to 3.30pm at the OSO Arts Centre.
To find out more about attending a class contact FiSH on 020 8878 8100, email liz@fishhelp.org.uk  or visit the website below. 
Read our latest interviews
Browse our latest interviews, and research on elderly living, from leading national experts.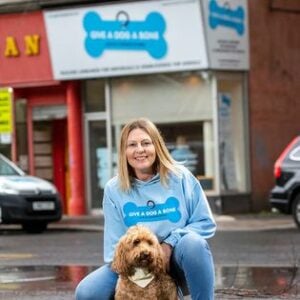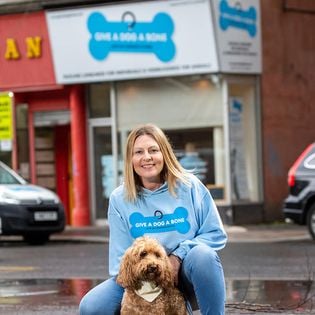 Give a Dog a Bone founder Louise Russell discusses her mission to provide companionship for elderly individuals through the love and comfort of pets. Learn more about her inspiring work to improve the lives of older people.
Read More »