As CEO of The Chartered Society of Physiotherapy, Karen Middleton is passionate about the role physiotherapy has to play in enabling people to live long and live well. We talked to her about how crucial it is to stay active for optimum health and life experience – and how the evolution of physiotherapists into primary care providers alongside GPs is a vital part of supporting both the NHS and those with musculoskeletal issues.
Why did you choose a career in physiotherapy and what inspires you about it?
I knew I wanted to do something in healthcare early on in my life – as a child I'd been in the Red Cross, and I'd done all sorts of voluntary work in and around the sector. I also loved sport and when physiotherapy came up as an option at a career fair I started looking into it. I just loved the concept of being the person that gets people back to where they want to be and for me, physiotherapy was about making a difference to people's lives. There was something about the positivity of it that drew me in.
Initially, though, I had a limited view of what physiotherapy was, but I had to do a week on placement at a hospital before I began my training and there I began to really understand the breadth and impact of the profession. It is so much broader than just musculoskeletal (MSK) or sports injuries – physiotherapists work with people with respiratory problems, neurological problems, post stroke, head injuries and across a whole age range – from antenatal through to palliative care.
Has the role of the physiotherapist changed since you first qualified?
I qualified as a physiotherapist in 1985, and back then the more you specialised, the better – that is where the higher salaries and status were. Over the past 15-20 years there has been a change though, with people really recognising that the value of a generalist.
One of the biggest issues today is that with an ageing population, people are less likely to have just one condition and more likely to have multiple long-term conditions. Someone who comes in with back pain may also have had a stroke or have a respiratory or cardiac problem, so the need for physiotherapists to be "specialist in being a generalist" is critical to serve the modern population.
In my previous role as Chief Allied Health Professionals Officer for England at the Department of Health I also took through independent prescribing, so that now physiotherapists in more advanced roles are able to prescribe anything a doctor can.
Since 1977 patients have been able to see a physiotherapist without being referred by a doctor and in the private sector this has been the norm. In the NHS this has also been a growing trend but it is slow and patchy.
What we're seeing now is that more and more physiotherapists are operating as the first point of contact – 'First Contact Practitioners' – working in primary care and in general practice. This is primarily for people with MSK problems at the moment, but we can see that extending into people in the frail and elderly category, for example.
At the Department of Health, we did a huge piece of work around self referral and when I became CEO of the CSP in 2014 I wanted to push this idea of physiotherapists being the first point of contact, particularly for MSK.
Initially it was a bit of an uphill battle because this move was viewed as competition for GPs but over the past few years the increased demand on general practice means that it's now viewed as a good idea – particularly as 25 percent of a GP's patient workload is MSK issues.
Research shows that if you have MSK and see a physiotherapist first you are less likely to be referred to a hospital setting, more likely to go back to work quicker and less likely to be put on drugs. And in turn, there are other clinical professions – such as we are seeing with pharmacy for example – starting to open up primary care to be more than just a medical doctor.
How can physiotherapy play a key role in helping people to live longer, healthier lives?
The whole approach of physiotherapy is about looking at people's assets; what do you want to be able to do? What can you do? And then focusing on optimising people's potential for independence. If you think about the demand on the health service too, it is equally what people really want – they want to be able to be seen in their own homes and to be able to manage their situations themselves. Physiotherapists are some of the professionals that can help with that.
Another important aspect is in getting away from this apparent inevitability of becoming less active as you age. Much of what physiotherapists do is around prevention, and if people can remain active, even doing really quite simple exercises to maintain strength and balance, it means that falls are not inevitable, for example. I describe our unique contribution as understanding the barriers, mental and physical, that people have to keeping fit and active – while also appreciating the potential that people might have.
This interview was part of a series brought to you by Elder, the company who can take care of all your loved one's live-in care costs. If you are looking for a live-in carer in the UK, Elder can help.
Read our latest interviews
Browse our latest interviews, and research on elderly living, from leading national experts.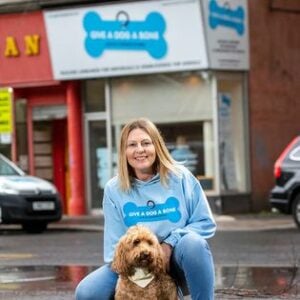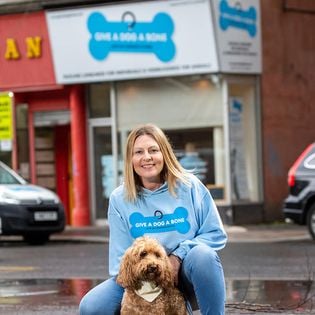 Give a Dog a Bone founder Louise Russell discusses her mission to provide companionship for elderly individuals through the love and comfort of pets. Learn more about her inspiring work to improve the lives of older people.
Read More »