Intergenerational learning programs are only just beginning to gain momentum in the UK, and the aim of it is quite simple; to bring individuals from different generations together to learn and share experiences. We spoke to Judith Ish-Horowicz about this intriguing enterprise.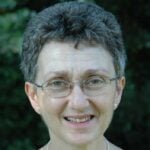 Judith Ish-Horowicz MBE is the Principal of Apples and Honey Nightingale Nursery, the first social enterprise in the UK to join forces with a residential home.
What inspired you to start taking the nursery children to Nightingale House in the first place, nearly 20 years ago?
I'm Jewish and in 1991 I opened the only Jewish early years setting in South London, which doesn't have a huge Jewish community but I thought we really should have a Jewish early years setting.
I'm not into separate faith schools normally, but we wanted one that was open to everybody. You didn't have to be Jewish to come to it, but for those who were, the children could actually feel and get a sense of their own identity with pride and that they were going to have someone to share that with, rather than going to a school where they might feel different.
We integrated the Jewish year into our curriculum regarding festivals. All the festivals have some form of social action attached to them. So often celebrations include giving to people, visiting people and inviting people in, so I was looking into where our nursery could participate in this reciprocation.
There's only one Jewish care home in South London, so it was an obvious match. We were actually going to go somewhere where they could get a kind of holistic education and they were mixing with all ages.
When we came to the carnival festival of Purim, one of the traditions is to give gifts. So we would go all dressed up, in face paint, sing songs and give out presents to the residents at Nightingale. Really, it just started by being open to having a broad curriculum and finding a home where we could match that with.
The programme kind of developed from there. Instead of just coming a few times a year to sing songs, we actually started interacting, working and participating in activities together. Because I thought, 'why isn't this happening every day?' I mean it could!
There are beautiful grounds at Nightingale, and it just seemed such an obvious thing to do. I spoke to Nightingale and they were very supportive and said they would be very happy for us to work together as a partnership to try and set this up. Nightingale is charity in its own right and we're a social enterprise, so we're not for social profit.
Everything that Nightingale does has to be of benefit to their residents, and it was obvious that this was doing just that.
What kind of differences have you seen in both groups now that you've fully integrated?
Because a lot of our families are international, or perhaps had to relocate for work, the children, and sometimes the parents themselves, were missing the opportunity to mix with the generations.
Sometimes families would adopt a granny or grandpa or were adopted by a granny or grandpa. Even some of the kids who have moved on to another school have still kept that relationship and come to visit the residents that they've befriended. Some of the parents have even become volunteers because they really feel that relationship, which is a brilliant thing because all homes need volunteers.
It feels very much like a win-win. It's important for us to be aware that there are some residents here who don't particularly want to mix with the children, but they don't have to. Even if you're not involved in some of the intergenerational programs we run, they can still hear the children singing and laughing as they're walking up the path and experience that energy and positivity.
The fact that there are children around means that you're in a community, it's part of society and people that maybe aren't that keen on children cannot keep themselves away from them forever. If there weren't children running around that wouldn't be reflective of a normal society, would it?
What kind of outcomes were you seeing from intergenerational interactions that made you realise how beneficial this would be for both the children and the care home residents?
Well, the children don't have that anxiety that many children have when they first interact with people who they're not so used to. Our children are aged from two onwards, so they're immediately comfortable and relaxed, they're definitely more confident because they're used to it from such a young age.
Their communication skills have improved a lot and they have an understanding of where they are in the circle of life. They see life from the whole spectrum, from very young, as with baby siblings, and right through the ages, so it's all very natural to them.
The children also learn about delayed gratification, that they can't have everything immediately. They have to learn to wait their turn, which can be very hard for kids, but they see the patience of the residents who often have to wait until they are escorted somewhere.
Nightingale is a Centre of Excellence for Dementia, and the average age of residents is 92. So there is a lot of physical and cognitive impairment, but the children are very accepting, understanding and sensitive. They behave in a very mature way with the residents.
The residents themselves, have said that one of the things that strikes them the most is to have that sense of movement around them. It makes them feel like they're living in a real community and not just a silo of old people. Residents can be in a lot of pain sometimes and they say that having the children around can really distract them from that and they take comfort in it.
Many of the residents have not had children of their own, because of the war. I was just talking with a resident this morning and she shared with me that she lived through the Blitz; her house had been destroyed and they lost everything, including her father. So, what is lovely is that some residents have known these children from babes in arms to first steps, which they may not have experienced before.
There's a wisdom amongst many of the residents when they share their observations with us, because they may be commenting on things from a different perspective. They have got time to sit with the children and really listen. They're patient, they're not critical and they just have a very lovely way with them. It's like having volunteers on site!
But it's not that the residents are tools for the children or vice versa, it's very much an equal relationship which is very important for us, to see that both benefit equally.
Speaking of the Dementia Centre of Excellence, what challenges do you find explaining a condition like dementia to younger children?
We don't. We haven't needed to. When we go over, we always make sure to inform the children that we must be careful how we move because some people are in wheelchairs, are unsteady on their feet, can't see or hear very well and some can't remember very well. The children just accept it, and because they can see it, it doesn't need much more explanation than that.
Recently, we had the younger children came to one of the dementia floors and we were singing and playing with balloons, the children love it and it stimulates the residents. They become alert and they join in.
At one point, one of the residents just started to sing, because he knew the words! We don't just sing nursery rhymes, sometimes we do older songs, songs that the residents will know. So the children learn new songs too, they're not exposed to a limited repertoire.
There is just a wonderful vibrancy in Nightingale, you don't feel like you're in a residential home.
What kind of impact do you see this initiative having on a larger scale?
It's so exciting, so much is happening now. We worked with United for All Ages, founded by Denise and Stephen Burke, who set outlines for what a care home must have in order to accommodate a nursery, have set up a crowdfunding campaign with the aim of opening 500 intergenerational models by 2023. Which would be wonderful.
We run workshops all over the country about sharing our learning and experiences so that we can support each other. Not everyone can open a nursery, they may not have the appropriate site. But they could all do something, have different groups across the generations and help change society.

Have you received an influx of applicants after rolling out this initiative? If so, why do you think that is?
We started a year last September, so it's not been long, and we're full, which is remarkable. One thing we've done to support the home is reserve 20% of our placements for the children of the care staff, which means we have much better retention, recruitment and the morale here is good. It shows the care staff that we value them.
And it has made a difference for the care home, in that some of the residents and the families have said that it was the intergenerational aspect that appealed to them.
We do have a waiting list, as we are a small site you see. If we had a bigger site, we'd love to take on more children. We hope that we'll be able to expand one day, but only once it's right.
What's next for Apples and Honey? Any plans to open up more sites?
No, I won't be involved in opening up any other sites, I would just like to help people to create models like this and share what we've done. I just think it's a brilliant concept which is very obvious and we're all surprised we haven't always been doing this all along.
Now we have the opportunity to do something to bring people together, whether a young family has moved away from a support system, or an older person doesn't have family around anymore, everyone needs to know that they matter, they have a purpose and are valued, and this is a perfect way of doing that.
This interview was part of a series brought to you by Elder. Whether your are looking for London live-in care or require assistance in another part of the country, Elder will ensure that all of your care needs are taken care of.
Read our latest interviews
Browse our latest interviews, and research on elderly living, from leading national experts.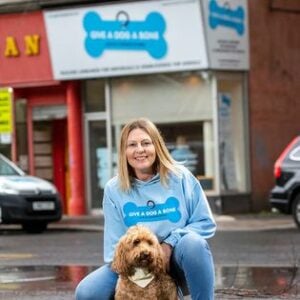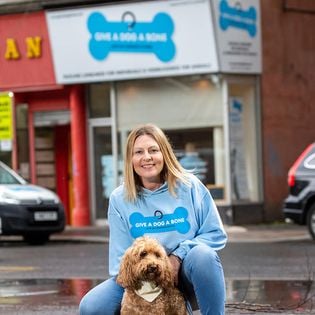 Give a Dog a Bone founder Louise Russell discusses her mission to provide companionship for elderly individuals through the love and comfort of pets. Learn more about her inspiring work to improve the lives of older people.
Read More »