We talked to Gina Awad about her ongoing vision for raising change and awareness and why there is always more to do.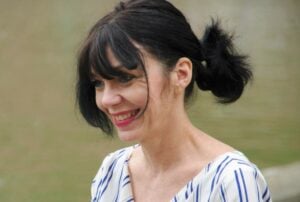 Recently awarded the British Empire Medal for her services to dementia awareness, Devon-based activist Gina Awad is the founder and lead of the Exeter Dementia Action Alliance. Driven by a passion for making a difference in the community, she is helping Exeter to become a dementia-friendly city – along with her own personal dementia awareness projects that include a regular radio programme on dementia.
What made you first get involved in Dementia awareness?
I began a degree in Health and Social Care in 2011 with the Open University, at the age of 41, and my third module was Dementia Care. I have always been interested in the human mind, both its capacity and its decline – and how that affects social interaction. I was so interested by the module that I started doing research that wasn't related to the course.
Through this, I discovered the Alzheimer's Society initiative, Dementia Friends, which I think had been going for a year to 18 months by then, and decided to train as a Dementia Champion while I was doing my degree.
In order to deliver Dementia Friends sessions, you not only need to find a venue but also people to attend – so I delivered a small session for my family and started reaching out into the community to deliver sessions in 2013. Over a period of about six months I delivered around 20 Dementia Friends sessions in the community to members of the general public, people who had been recently diagnosed, family members of people living with dementia and people who felt a family member may have dementia and wanted to learn more.
A common theme was that people would approach me and say, "this is great, you're sharing so much information here, but why doesn't our GP tell us about this?" or "I have just received a diagnosis and been given a leaflet. I don't know what to do." Traditionally doctors had very little training around dementia – even ten years ago there was far less awareness or understanding of it.
This is changing now, with medical students receiving extensive training on the subject, however at the time I realised that getting a diagnosis of dementia is massive for anyone, emotionally, socially, on any level – and to then have to navigate a complex system to get the right support felt so wrong.
This inspired me to do further research in my spare time and I spent the next three months visiting people and organisations linked to dementia around the city and beyond. I found there were a lot of resources, but a lack of joined-up services. Few medical and healthcare professionals were aware of what was going on in the immediate community and what services were available. And if they didn't know then how would those people receiving a diagnosis or their family members?
I discovered the National Dementia Action Alliance and back in 2014 there were four local local alliances in the South West – Tavistock, Plymouth, Crediton and Falmouth, so I linked up with them and discovered what they were doing and then set up a call to action in our community in a local coffee shop. I also spoke to the National Alliance about setting up a Dementia Alliance in Exeter and we launched in 2015 at the Royal Albert Memorial Museum.
What inspired you about dementia and its issues in particular?
I think it was seeing a gap in the system and also people appearing frightened and asking themselves, 'how are we going to deal with this, what is going to happen to us?' When I started the Alliance people asked whether I had been affected directly by a family member having dementia. I hadn't – and this surprised many, and continues to even now.
In the beginning I would reply, 'I'm passionate about helping people with dementia as it is such a complex condition.' But the question became more regular so I did a bit of reflection and I remembered that when I was about eight years old I used to go into care homes with my grandmother who did creative arts with the residents. I remembered that while a lot of the people were connecting with the creative arts sessions there were a number that weren't. I now realise they were living with dementia and that I felt more connected to those residents, even at eight years old.
From a child's perspective they looked scared and disconnected, and I felt something wasn't right and that people were being left out, due to a lack of understanding. I think this has been the basis of my passion and drive – as well as an intuitive understanding that those living with dementia need meaningful connections and that behind the dementia there is a person with a history and a life story.
What really stands out for you about dementia through the work you have done?
In 2014 I discovered something called Memory Bridge – a scholarship programme that invites 12 people every year from around the world to attend a six-day retreat at a Mongolian Tibetan cultural centre in Indianapolis, USA, and I applied to go.
Memory Bridge was founded by a Texan man called Michael Verde, but some of the premise of Memory Bridge is based on the work of Naomi Feil, who is amazing. She reaches people with advanced dementia and there's a well-known clip on YouTube that shows an incredible interaction between her and a lady called Gladys, who has advanced dementia.
I was selected for the Memory Bridge programme which was a real honour and while we were there we were buddied up with someone living with dementia in an Alzheimer's unit, who we spent time with.
As part of the programme we connected with them in meaningful ways. At times no words were spoken between us; we would sit holding hands – the power of touch cannot be underestimated – or if we knew a little bit about the person, play music they liked. This would go a long way in combating the emotional isolation that can accompany dementia.
As a result of that programme one of the most interesting things I discovered is that we can meaningfully connect with people living with advanced dementia and reach them. We just have to intuitively know how. This is something I have always felt but witnessing it first hand in practice was profound and emotive for me and something that will stay with me forever.
Are there other perceptions about dementia that you would like to see evolve?
The language we use: words matter. In the media, people regularly write, 'so and so is suffering with dementia' for example, and yes, of course they may be on some level but they do not want to be labelled as a sufferer, which can diminish their sense of self. First and foremost they are a human being with a life story – and something to live for.
A dementia diagnosis is not the end, there's a beginning and a middle and – as writer and activist, Wendy Mitchell, who also lives with dementia, says – there's a 'whole lot of living in between as well' and we need to understand that. So changing the dialogue and the narrative around dementia is vital.
People need to realise it is not just about memory loss; it's about perceptions, sequencing, it's about sensory challenges; hearing, touch and even about the way people's tastes change – they might have always loved apple pie and custard, but those tastes may change.
The other aspect that is really important for me is that people receive a timely diagnosis, but there is still a lot of fear around that. I would like people to get access to all the support available , get their affairs in order – such as putting a lasting power of attorney in place – and consider future options. I would encourage best interest decisions to be noted so that family members have advance knowledge of their loved one's wishes, preventing potential and unnecessary fallouts when issues around capacity may arise. If these practical steps are dealt with early on then people living with dementia can focus on living their best possible life.
Is there one thing that you've done in the dementia space that makes you particularly proud?
That is a difficult question to answer as I am proud of so much however I am not so good at acknowledging my achievements and don't rest on my laurels. My stand-out proud moment is creating the alliance. Obtaining support from over 70 organisations has been incredible when I reflect back and look at how far the alliance has come in five years. I have spent time creating action plans with every single one of our member organisations to move them toward becoming more dementia friendly.
A noteworthy point for me too is collaborating with the award winning Private Eye cartoonist Tony Husband on our 'Shining A Light On Dementia' calendar; the bespoke calendar for this year covers invaluable themes around dementia, relays powerful messages and has been received with open arms right across the UK and in a number of countries worldwide.
And of course receiving a British Empire Medal last year was a wonderful accolade and encapsulates everything I have done to-date for people with dementia and their families.
What would you like to achieve in the next five years?
I plan to continue with my radio show 'Living better with Dementia' for Phonic FM which offers a platform for voices to be heard and resources to be shared from across the country.
I would love to do some work abroad and gain more dementia knowledge from other parts of the world to bring back to the UK and inspire others in their practice. I am also planning to work shortly with local students and interns, to input some social action into their academic programmes within the university setting.
I have just bought a cockapoo puppy called River who I intend to use as a pet for therapy, reaching out to people in care homes with dementia as well as people nearing the end of their lives, offering some comfort.
And the Exeter Dementia Action Alliance is five years old next year, so we plan to celebrate our achievements with our supportive members and partners in the city, reflect on the coming few years and continue what we are doing making a difference for people living with dementia and their families.
Read our latest interviews
Browse our latest interviews, and research on elderly living, from leading national experts.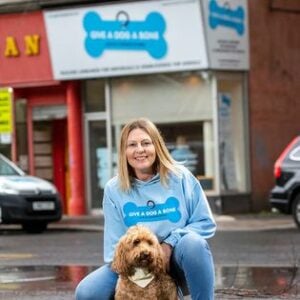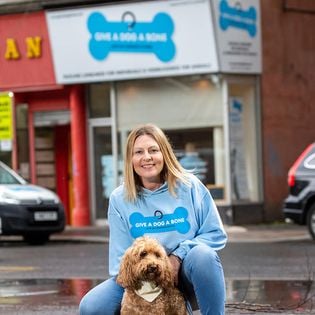 Give a Dog a Bone founder Louise Russell discusses her mission to provide companionship for elderly individuals through the love and comfort of pets. Learn more about her inspiring work to improve the lives of older people.
Read More »