You may want to consider looking into
elderly care
if your mum and dad are:
Struggling to look after themselves and their home
Losing motivation for the things they've always loved
Diagnosed with a health condition
 
Home care means having someone on hand to provide support when they need it most. It's an effective  way to help them maintain their lifestyle, while ensuring they get the support they need.
If they are struggling to look after themselves and their home
The older your loved one gets, the more of a challenge everyday tasks can become.
Meal preparation
If you notice your mum or dad losing weight, it might be that they're not eating properly, or not cooking at all. This can be extremely harmful for the elderly. As we get older, paying more attention to maintaining a healthy, balanced diet becomes more important than ever.
Malnutrition disproportionately affects the elderly, with 41% of recorded instances in the over 65s. Being malnourished is linked to increased likelihood of illness, mental health issues, health complications – and even in severe cases, death. It's a state that can begin occurring in as little as two to three days.
What's more, it can be difficult to notice and often results if a parent is living alone. A live-in carer can help minimise the risk of malnutrition and ensure your loved one gets to eat a balanced diet, incorporating their favourite meals.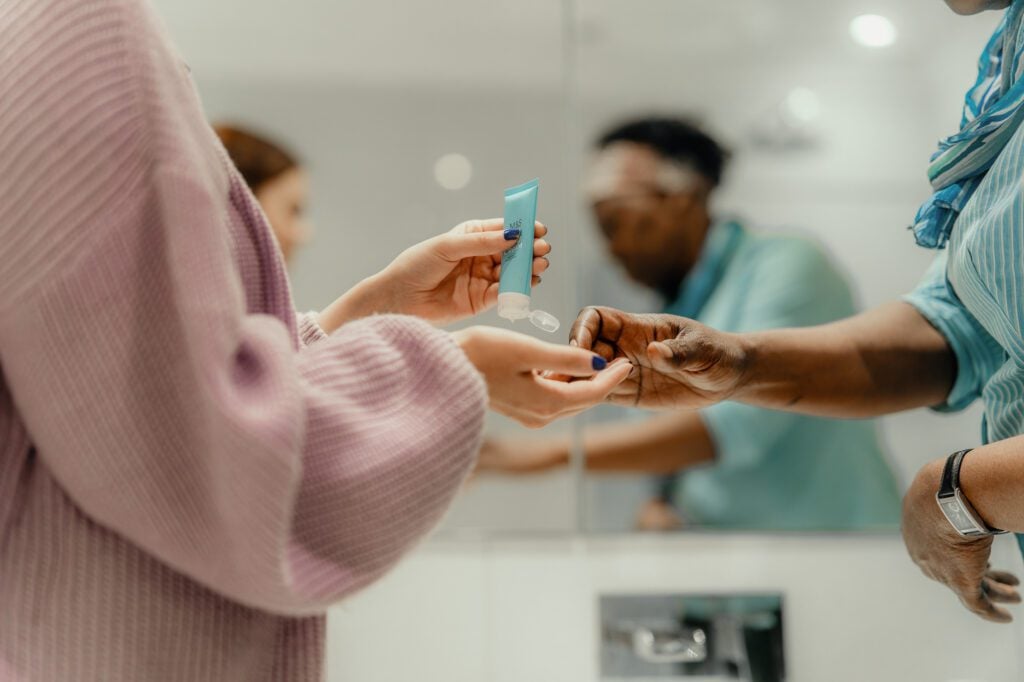 Getting washed and dressed
You might notice they've picked up some bruises from slipping over, or they might just open up about their concerns. These sorts of conversations can be a good way to nip any accidents in the bud, so do encourage them to talk to you as much as possible.
Housekeeping
Their home, too, can show signs they're not as on top of things as they once were. You might find unwashed dishes and unemptied rubbish piling up, or out-of-date food in the fridge. Or you might start to notice housekeeping duties they aren't getting round to, like light bulbs that need changing.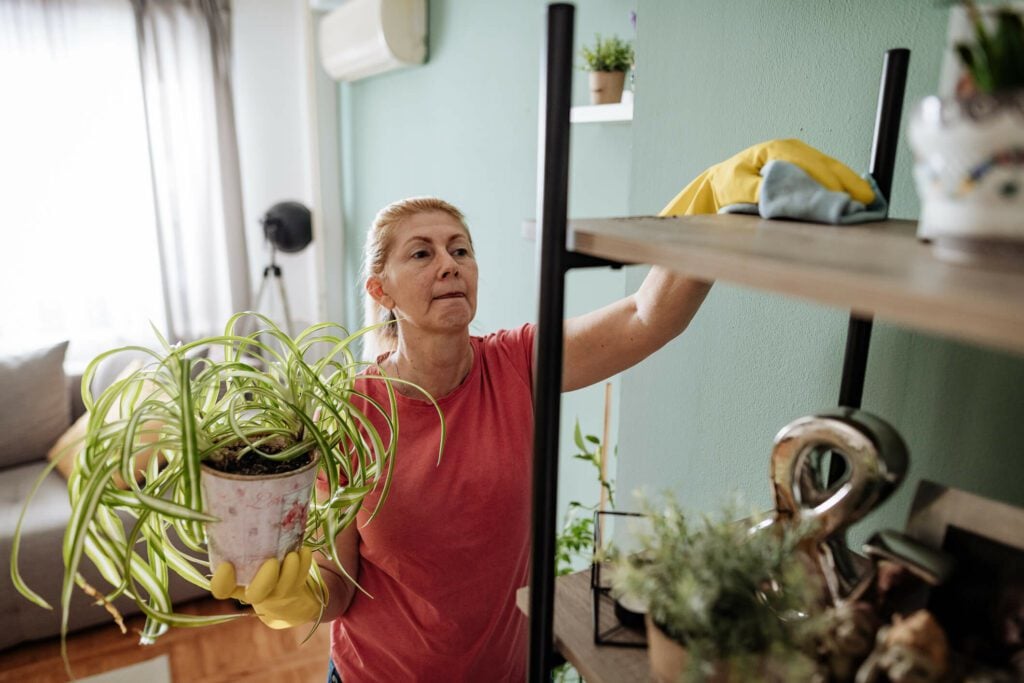 But a home carer can step in to take the reins on those everyday tasks so your mum and dad don't have to. From preparing meals to changing light bulbs, helping with personal care to doing the weekly shop – whatever needs doing to keep everything ticking over nicely, they'll happily do it.
If they lose motivation for the things they love
Whether they love gardening or golfing, reading or rambling, your mum and dad should be able to keep doing what they enjoy best.
But if you notice them starting to lose interest in the things they've always enjoyed, there's probably a reason behind it. It might be that they're not physically able enough to get out and about. Or it might be mindset – they're simply finding it hard to muster enough motivation.
Just remember, having something to look forward to is more important than ever in old age. Your loved one's passions can keep them not only in good shape, but in good spirits, too. So when you see them start to lose interest, it's probably a sign that it's time to bring in some home help.
An elderly carer's responsibilities don't end with housekeeping. They extend to helping your loved one get the most out of their day: by taking them where they need to go, by picking up the things they need, and by getting them to open up about why they're just not in the mood.
If they've been diagnosed with a health condition
A medical diagnosis doesn't have to put a stop to a fulfilling life. It might just mean a new way of doing things.
When your loved one is diagnosed with a physically challenging condition, such as arthritis, they won't be able to get around like they used to. And if they're diagnosed with a mentally degenerative condition, such as dementia, they might find themselves getting confused or irritable more often.
You'll need to find new coping strategies to make sure none of these problems get out of hand. This is where a qualified home carer can help. They can handle the more physically demanding responsibilities, like cooking, cleaning and running errands. And since they're specially trained to look after those with cognitive issues, they'll be able to help calm your mum or dad down if they start to get het up.
They'll also advise on how you can adapt your mum or dad's home to make it a safer, more relaxing place to be. You might be able to deal with physical limitations using stair lifts, bath rails and improved lighting, and cognitive ones with labelled cupboards, dementia-friendly items and more colourful decor.
What kinds of home care are there?
There are two kinds of home care: visiting and live-in.
Visiting carers pop in from time to time to see how your mum or dad is doing. They only visit for a few hours at a time on designated days, depending on the agreement you reach. And they take the reins on whatever it is you ask them to: everything from managing medication to doing the weekly shop.
Live-in carers move in with your loved one. This means they're around to lend a hand during the day – again, with whatever needs doing – and during the night, too. Unlike home carers, your mum or dad is generally assigned one or two live-in carers, giving them a chance to build a more secure relationship.
Which type of home care you choose is up to you, and will depend on the needs of both the care recipient and your family. You'll also want to consider costs. If you only need a few hours here and there, a visiting carer may be the way to go. But if you need someone around for the long haul, live-in care often works out cheaper.
Living independently is important to everyone but especially as we grow older. Most elderly people want to remain in their own home, even when they need help to manage their day-to-day tasks. There are many ways of supporting your elderly parents to stay in their familiar surroundings, from providing extra equipment to arranging 24/7 care.
Mobility Aids
If one or both of your parents have problems with their mobility or are unsteady on their feet, there are practical solutions to ease the situation. For example, grab rails installed where an older person might need extra support can help to keep them independent and able to use the toilet or bathroom safely, or to get in and out of bed independently. Grab rails where there are steps or changes in floor level can help to minimise the risk of falls.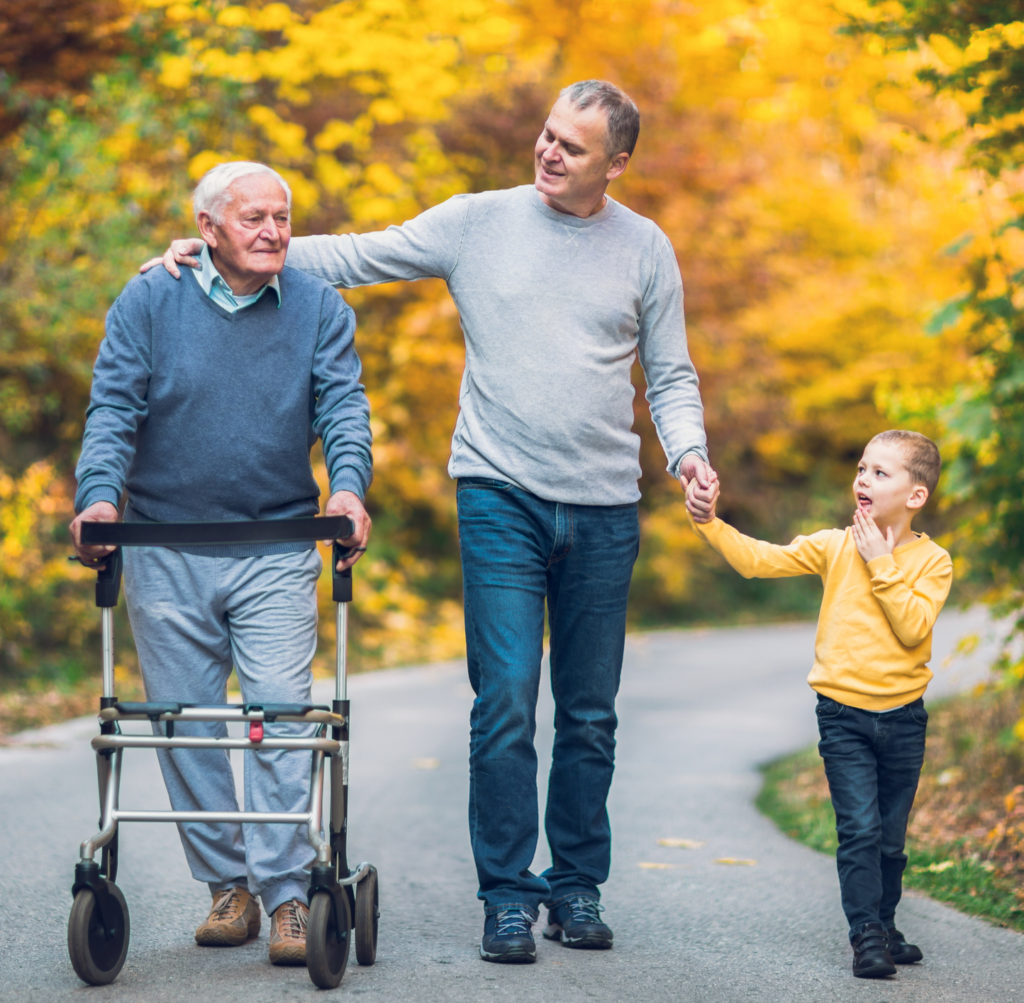 If your elderly parents live in a two-storey house, the stairs may become a problem. If they are unable to use the stairs or you worry that they may be unsafe, the installation of a stair lift will enable them to access the whole house safely and without a problem. The company will design a stair lift to fit the specific staircase, and it glides up or down on a rail. The seat usually folds up when not in use so that other people can still use the stairs.
Elderly people sometimes find using a conventional toilet difficult due to stiffness or problems such as arthritis that make it hard for them to bend and sit down. A raised toilet seat can make both much easier. They are available in different heights, and some include armrests too.
Other Aids
Shoulder stiffness, poor grip and various other problems can make pouring boiling water from a kettle tricky and hazardous. A kettle tipper is a simple aid that holds the kettle in place in a pivoting cradle. The appliance can then be tilted and water poured into a cup or mug beside it. Rather than lifting the kettle out of the tipper for filling, it can be filled in situ from a jug.
Reachers or grabbers are also handy for people who have difficulty in picking up small objects from the floor, or who are at risk of falling if they bend down. Grabbers come in different lengths and sizes and are useful for people with poor mobility.
Home Care
If your loved one is finding it difficult to cope with their personal care needs, in-home care could be the answer. Sometimes, in an elderly couple, one member is the primary carer for the other, however, as they both grow older, this can become more challenging.
Having a caregiver who visits to help with tasks such as getting up, going to bed, washing and dressing can be enough support for the couple to allow them to stay in their home together. Meals on Wheels, day care and domestic help can also be arranged if they are needed. However, the cost of all these services can mount up and sometimes it makes sense to look at other elderly care options.
Real life story: Colin and Dulcie
Dulcie is 102-years-old and lives with her son Colin, his wife Mary, and her Carer Sarah. She has dementia and has had full-time live-in care for over two years.
We talk to the family about the challenges of finding the right care solution for a fiercely independent woman – and how the positive benefits of live-in care with Sarah has transformed all of their lives.
Frequently asked questions
How can the elderly get help at home in the UK?
There are various ways the elderly can get help at home. Wherever you live in the UK, you should start off by getting your needs assessed by your local council, who will then discuss your options with you. If you're confused, or feel your assessment has not been fair, you should contact a social care advocate or reach out to a charity such as Age UK or Independent Age. 
Once you've had your care needs assessment, you'll undergo a financial assessment. This looks at your assets and income to gauge how much financial support you'll be entitled to.
You can ask your social worker about arranging home care – whether that be domiciliary care or live-in care such as with Elder. Anything you're eligible for from your local authority, you'll be able to claim as a direct payment – where the money is paid directly to you, so you're able to spend it how you see fit. This is the easiest way to use local authority support to pay for live-in care.
Can the elderly get home help on the NHS? 
Depending on the circumstances, some people with serious disabilities or illnesses are entitled to home care with the support of NHS Continuing Healthcare funding. This can cover the full cost of your care, and you can use the money to spend on either care at home or a care home, depending on the option you feel is most suitable for you. 
What is night care?
Primarily, overnight care is when a carer stays in the care receivers home overnight to ensure full support is provided 24 hours a day. Live-in care provides some degree of overnight care, with the reassurance there's always someone on hand if something's not quite right.
However, if you or a loved one requires full-time care both day and night, ensuring all care needs are met day and night, this may cost extra. We'd encourage you to call our Care Support team to get a clearer indication of what you might be entitled to. 
Can a carer stay overnight?
With live-in care, your carer will always be present throughout the night. However, with domiciliary care, the carer does not stay overnight – they generally visit at set intervals throughout the day.
Call us for expert live-in care advice