When an older person's needs change, and they begin to find daily life a little difficult, it can be a worrying time. It's natural to wonder what the future holds, and you may start to think of ways you can help, or about arranging some form of professional care. 
Care can often start at home, and there's a wide range of services, products, and support that can make daily living safer and help an older person maintain their independence for as long as possible. 
Below we've looked at the areas where an older person may need additional help, and actions you may want to take. 
Meal preparation
As people get older it can become more difficult to consistently eat well. Getting to the shops, managing a shopping list, and carrying groceries home can become a challenge. If someone is less steady on their feet or has impaired motor skills or tremors, they may struggle to lift heavy pans or use kitchen knives safely. 
Appetites can change too. Certain health conditions or even the side effects of some medications can impact how hungry a person feels or change what they like to eat altogether. If someone is feeling lonely, depressed, or worried, or has experienced a bereavement they may lose interest in food too. 
According to AgeUK, one in ten people over the age of 65 are malnourished – meaning they aren't eating well enough to give their bodies the nutrients they need. For older people, this can result in more visits to the GP and longer recovery times when ill. 
The most obvious sign that a loved one may not be eating correctly is unintentional weight loss, however, there are more subtle signs too. They may seem more tired than usual, find planning and cooking meals difficult, or if they wear dentures they may become loose.  
Meal Delivery Services
If you're concerned about a loved one's ability to shop or cook safely, you may choose to arrange for prepared meals to be delivered directly to their home. Meals can usually be heated up in a microwave if you're uncomfortable with your loved one using an oven. Many companies, especially those aimed at older people offer nutritionally balanced, complete meals and can cater to various needs such as low sugar, vegetarian, or pureed and bite-sized portions. 
There is a wide range of meal delivery companies to choose from offering a variety of frozen and fresh meals, including Wiltshire Farm Foods, Oakhouse Foods, and Parsley. 
Grocery and meal planning
If you're loved one enjoys cooking and can do so safely, ordering groceries and recipe boxes may be a preferred option to ensure they are getting the right nutrients and variety in their diet. You could try shopping online with them – assisting with the technology side of things while helping them to plan their meals for the week ahead. With a recipe box subscription such as Hello Fresh or Riverford, your loved one can choose meals to their tastes and receive weekly deliveries of pre-portioned ingredients and step-by-step instructions. 
Eat little and often 
Six small meals and snacks every day, rather than 3 main meals could be more tempting to someone with a small appetite. It can also help to have a wide variety of healthy snack options and quick on-the-go foods in the home too such as crackers and toppings, soups, and fruit. 
Eating together
Many of us grow up with eating as a social experience – so it may be that a meal alone simply isn't as enjoyable. Joining your loved one for regular meals throughout the week, or arranging for a companion or care worker to do daily visits at meal times could help improve their relationship with food, and keep an eye on any appetite changes.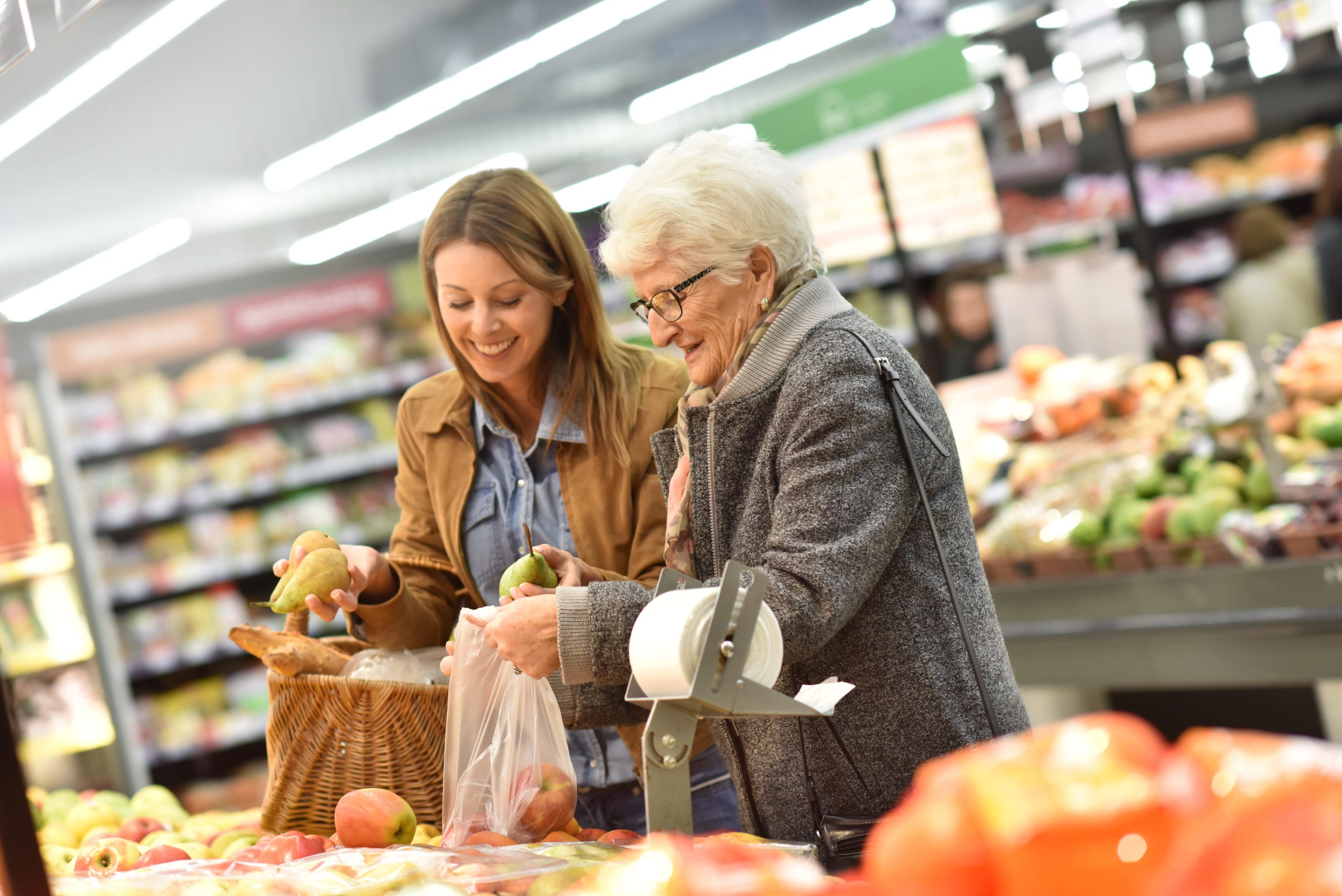 Getting washed and dressed
A loved one who is finding it difficult to get washed and dressed may have picked up some bruises from slipping over in the bathroom. You may notice that they've stopped looking after their appearance – such as not shaving. Other signs include body odour, long fingernails, and dirty clothing or inappropriate. 
Poor hygiene can be uncomfortable, and lead to skin complaints and sores – especially for older people with more delicate skin. If someone is finding it difficult to get clean after going to the toilet, bacteria can lead to painful urinary tract infections (UTIs). Poor hygiene can lower self-esteem too.
However there could be many reasons for a change in their washing and dressing habits, so while it can be a delicate topic to bring up it's important to understand what's going on to ensure you're arranging the right personal care or support. A cognitive issue may mean they forget to wash, pain or the loss of dexterity and strength may mean their bathroom facilities are no longer accessible, or if they're not leaving the home as much as they used to or are feeling low – they may not see any point in taking care of themselves.
Bathroom aids 
Several aids can make using the bathroom easier and safer for an older person. For example, a non-slip mat for the bath or shower, grab rails, and easy-to-turn handles for taps can be installed fairly easily.
If you're looking at more complex adaptations, such as adding a bath lift or walk-in shower it may be worth arranging a home assessment from your local council.
Many councils have a home improvement agency (HIA) department that offers support when applying for grants, arranging technical surveys and estimates, finding suitable builders, and ensuring improvements are carried out to the correct safety standard. 
Continence services
Your loved one's GP will be able to provide professional advice and guidance if toileting is impacting hygiene. Depending on where they are having the most difficulty, a referral may be made to a dietitian or continence adviser. The latter may provide aids to make your loved one's daily routine easier, such as protective covers and washable continence pads. 
Additional equipment such as commodes may be available through your council's social care department, or the Bladder & Bowel Community.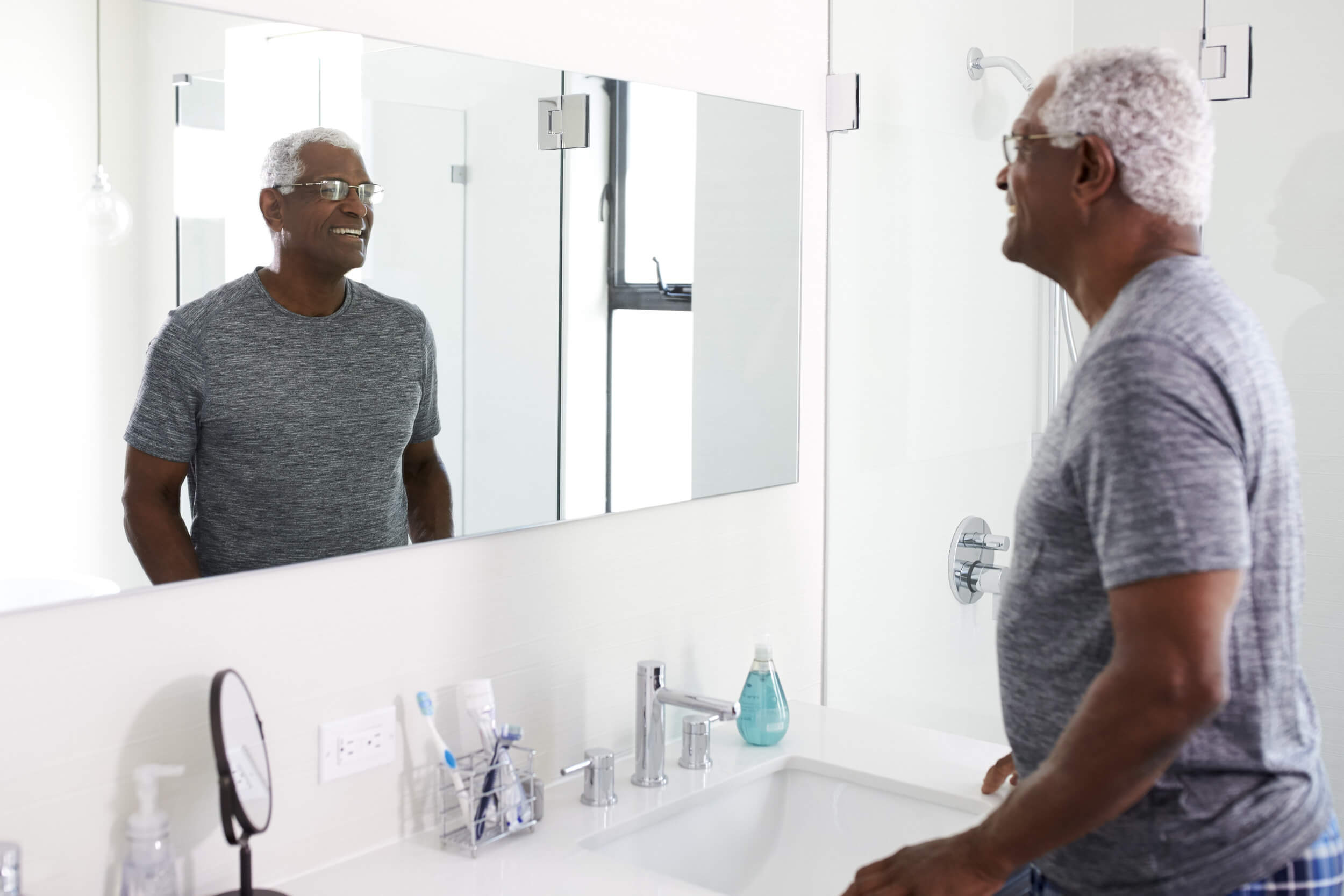 Housekeeping
A loved one's home can also show signs they're not as on top of things as they once were. You might find unwashed dishes and rubbish piling up. Or, you might start to notice housekeeping duties they aren't getting around to, like light bulbs that need changing. An untidy home can present many hazards – items stuffed in cupboards or on shelves could fall and cause injury, loose cables, rugs or things left on the floor can increase the risk of tripping a person or catching their walking aid, and out-of-date food in the fridge or cupboard could make them sick if accidentally eaten. 
Reachers or grabbers
These can be handy for people who have difficulty picking up small objects from the floor, or who are at risk of falling if they bend down. Grabbers come in different lengths and sizes. 
Decluttering and repurposing old rooms 
Older people are likely to have collected a lot of possessions over their lifetime – however, this can become difficult to manage or clean around when their mobility or strength declines. Dementia too, can make having clutter around the home difficult – as their ability to organise or find things may become impaired. 
You may want to gently encourage a loved one to sort through items they no longer need, or haven't looked at in a long time. If they're struggling to let go, try reframing the process as donating to a worthy cause rather than throwing items away. Asking them what they'd like more space to do could help them feel positive about the process – if they enjoy crafts or reading, reorganising the home could free up a space for an art area or reading room. 
Employing a private cleaner or handyman 
If you'd like to arrange support with bigger or more strenuous domestic tasks enlisting the support of a professional cleaning or handyman services could provide peace of mind. They'll be able to take on deep cleaning tasks too – getting into hard-to-reach areas safely. If looking for this type of support, you may choose to use a directory such as Bark or Housekeep where you can read reviews, and check professionals have the right background checks and insurance in place.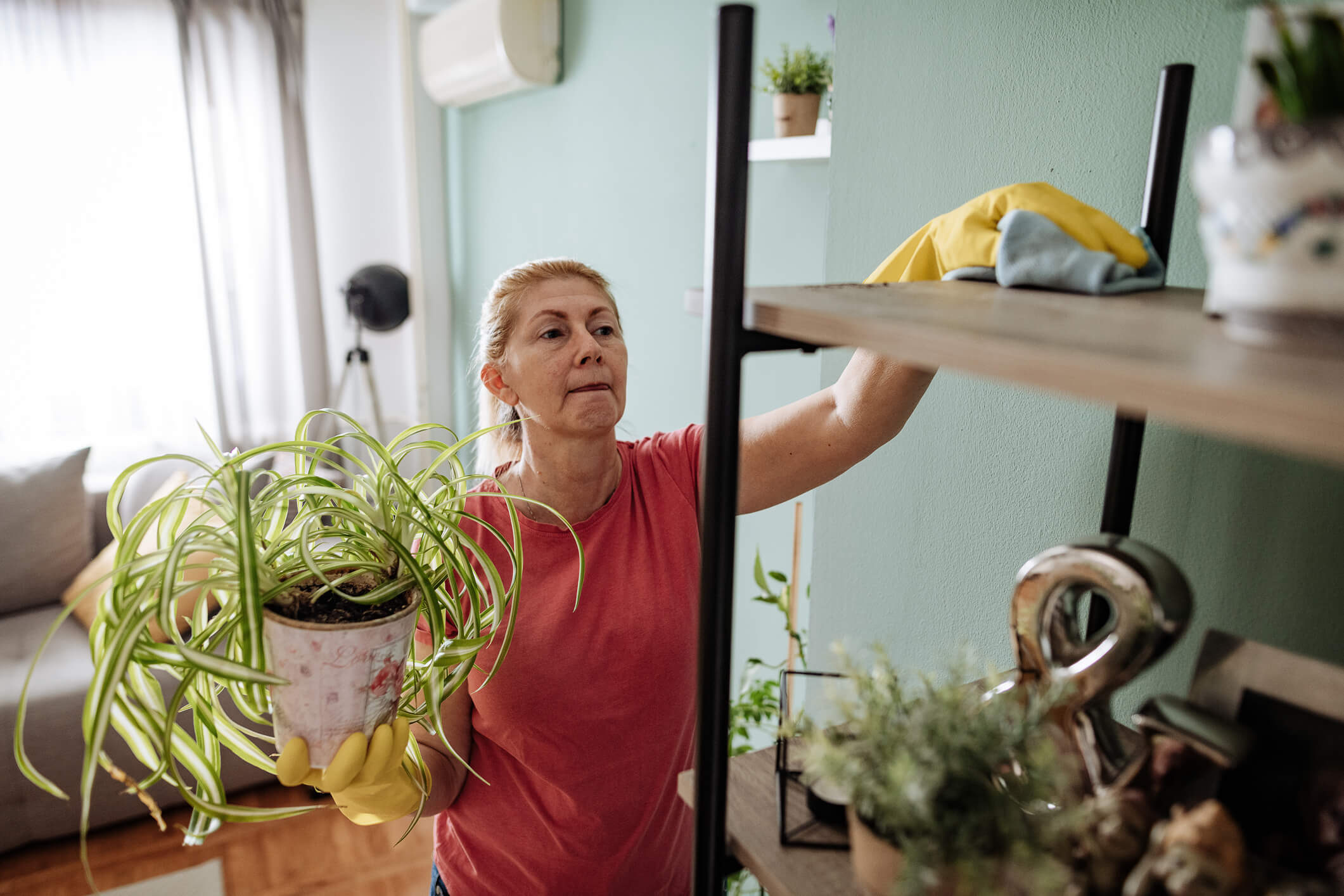 Arranging different types of care 
Sometimes, the above suggestions simply aren't enough. 
However, this doesn't mean moving into residential care is the only option. If your loved one wishes to stay in the comfortable and familiar surroundings own home for as long as they can, there is a range of domiciliary care services available. 
Low-level care needs may be suited to visiting care – an agency or private carer will visit your loved one to support with day-to-day tasks and well-being, from cooking meals and bathing to gentle exercise and companionship. A care plan or schedule can be built around your loved one's needs – ranging from a couple of visits a week to multiple visits a day.
Someone needing a greater level of care may benefit from live-in care. Live-in carers move in with your loved one to provide dedicated full-time care and support – again, with whatever needs doing. If your loved one has a challenging condition, for example, they are living with mid-late stage dementia, or are recovering from a stroke, many live-in care providers can match you with an elderly carer experienced in delivering highly specialist care and one-to-one support. 
Working with your loved one's existing routine, a live-in carer will sleep at the same time they do. However, they can provide occasional nighttime reassurance or support – such as if the person they're caring for wakes up confused or needs toileting assistance. 
While a live-in carer can be present and 'on-call' in the home, they need enough time to rest to provide quality support during the day. if your loved one needs overnight care as well as daytime support, you may want to consider round-the-clock care options. Conditions such as Alzheimer's or Multiple Sclerosis – especially in the later stages can make day-to-day tasks challenging and also cause problems during the night – such as pain for those living with MS, or tendencies to wander for those with Alzheimer's. 24-hour care packages will involve at least two carers – each taking on day or night shifts to help an older person stay safe and well. 
If you look after a loved one yourself or rely on an informal carer – such as a friend, partner, or other family member, you may not be ready to enlist the help of a professional carer full-time. However, arranging regular periods of respite care may benefit both you and your loved one. Respite services can range from a short stay in a residential home to having a carer visit your loved one or move into their home for a short while – allowing you to take some time to yourself.
Alternatively, a short period of respite care can ensure an expert pair of hands is available if your loved one is returning home from hospital, or recovering from an illness.
This article is for informational purposes only and not to be taken as medical advice. For medical advice, always consult your GP.
Read more on live-in care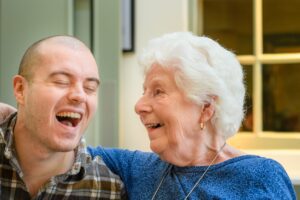 One common question we get asked at Elder is – 'What does an average day look like for a live-in carer?' Unfortunately, this can be
Read More »