What is a personal health budget?
Health budgets are administered by a local Clinical Commissioning Group of the NHS.
If your relative is eligible, the local authority will cover some or all of the costs involved. And best of all, they'll leave you to decide what kind of care is best for your circumstances.
Put your loved one's personal health budget towards live-in care, and benefit from round-the-clock support in the comfort of their own home.
Who is eligible for a personal health budget?
The right to have a personal health budget applies to adults receiving NHS Continuing Healthcare in England.
In order to receive NHS Continuing Healthcare, the best thing to do is to speak with the consultant in charge of your relative's care and request an assessment of their eligibility for NHS Continuing Healthcare.
There is a process that decides your eligibility:
Firstly, you must have ongoing significant healthcare needs. This can be assessed when you are nearing being ready for discharge.
A nurse or social worker will complete a checklist to identify what your needs are.
Evidence will be gathered from all the relevant social workers and healthcare professionals, and then a separate team of professionals will meet and make their recommendations as to whether you are eligible. You and your loved one are entitled to attend this meeting.
The four key indicators that are assessed are:
Nature
Intensity
Complexity
Unpredictability
This recommendation is passed to the Clinical Commissioning Group, who are responsible for the care in your area. The CCG should nearly always confirm their recommendation, only rejecting it in exceptional circumstances. The CCG will write to you and explain their decision.
If CCG approves your eligibility for NHS Continuing Healthcare, they will then discuss with you what care and support you will need. A care package will be agreed with you, which will be reviewed after three months, and then again at least once a year.
How do I receive my personal health budget?
Once your care package has been agreed you can ask for, and should be offered, a personal health budget.
There are three ways a personal health budget can be managed, either individually, or in a combination of:
A notional budget – this sees the CCG having control over the money, but you are actively involved in choosing who delivers your care
A third party arrangement – a third party, such as a trust, controls the money and manages your care and budget, in accordance with your agreed care plan.
A direct payment – money is sent to your loved one or representative, who contracts for the necessary services personally.
Any of these options can be used to fund elderly care, but the most simple is a direct payment, giving you full control over your care needs.
It should, however, be noted that you cannot 'top-up' your personal health budget. You can only 'top-up' privately if you are paying for services separate from your personal health budget. This means, should you decide to use Elder, the NHS would have to agree to pay for your care package in its entirety.
What is live-in care?
Live-in care brings expert care into your loved one's home.
From the big acts of support to the small, an experienced carer is always on hand to help – all in a place your loved one knows, remembers and cherishes.
Why choose live-in care with Elder?
It's easy to arrange. We can get an experienced carer to your loved one within 24 hours of your call.
You get peace of mind. It's the support of a care home, but in the place, your loved one knows best.
Your loved one won't just receive one-on-one care in the comfort of their own home. They'll be matched with a partner, a friend and a confidante who will come to feel like family.
Your budget, our promise
Funding private care can get complicated, but we're always here to help.
We'll talk you and your loved one through every step of the personal health budget eligibility process – and when you're ready, we'll help you make live-in care a reality.
Live-in care with Elder gives you peace of mind from £1225 a week. Your loved one's personal health budget may cover some or all of this cost, and we'll make sure to work with you if your circumstances – and budget amount – change in the future.
Related Guides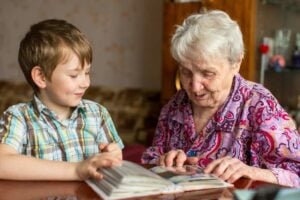 The true cost of care – everything you need to know Discover the true cost of care and explore your funding options with our care
Read More »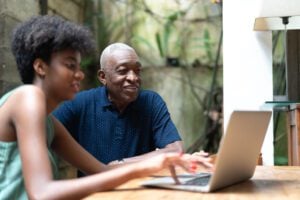 NHS Continuing Healthcare – your complete guide NHS Continuing Healthcare covers every penny of your care costs. It's available for anyone with long-term health needs.
Read More »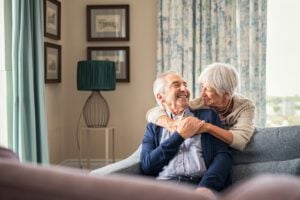 Local authority care funding – everything you need to know If you need live-in care or have to move into a care home, local authority
Read More »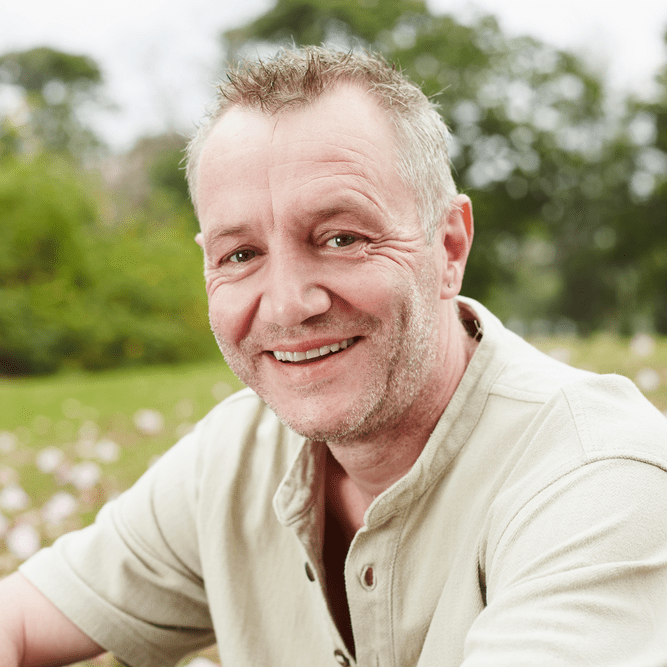 Elder gives me peace of mind
"I have been able to return to my normal life, totally relaxed that my mother is in capable hands with all her needs being more than catered for."
Tom, London