How to help someone with dementia yourself
The different stages of dementia require different levels of support. In the weeks and months after diagnosis, the most important thing is to make yourself available to your loved one. This could mean cooking a comforting meal and offering to run errands, to simply being around to listen and support them  if they want to cry, talk, or even just vent.
As the condition progresses, they may forget names and places, behave differently, or find it more difficult to understand the world around them. This can be upsetting to see, but the best thing you can do is provide a calming presence. Focusing on practical things can help – such as helping them stick to a daily routine, and leaving prompts or reminders around the home.
What helps people with dementia to remember?
If a loved one is struggling to remember a particular word or a person's name, give them plenty of time to think about it. If they feel rushed it can make it more difficult to remember. Don't be afraid to gently change the subject or find a way to tactfully remind them in a bright and reassuring voice.
if they find it hard to remember conversations or events you may want to encourage them to keep a diary, with photos and written prompts.
What should you not say to someone with dementia?
People with dementia may experience communication difficulties. It's important to keep instructions and explanations clear and short, and use a calm, reassuring voice.
Don't remind your loved one that they forget things
Don't insist. If they are struggling to communicate or are getting agitated try to change the subject
Don't raise your voice suddenly, or let frustration change your tone of voice
How can a GP support a person with dementia?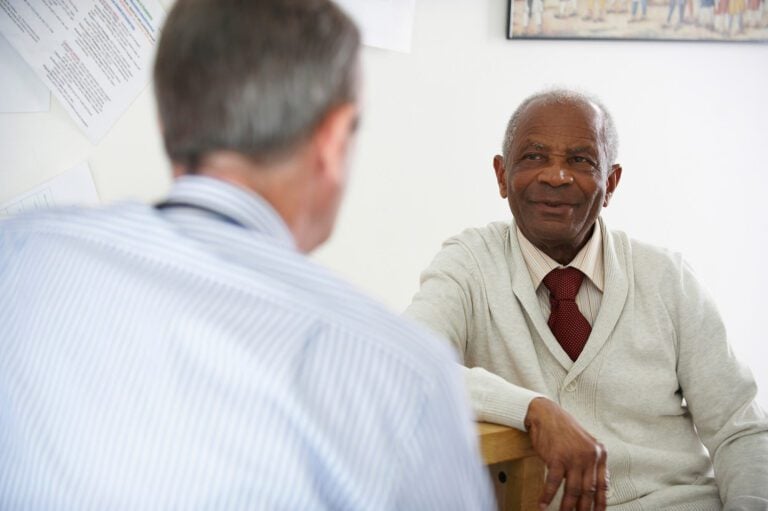 Your GP will often be the first person you speak to when you experience symptoms, and may be the person to give you your dementia diagnosis
Because dementia symptoms are common in a wide range of conditions, it's important that you speak to your GP as soon as possible if you're worried about your short-term memory or overall mental health. The quicker they can make a diagnosis, the quicker they can offer treatments, make specialist referrals and help you manage your condition, so that you can get the best quality of life. 
After confirming dementia, a GP will talk throughly with you to ensure you and your family understand your condition, and the next steps to take. They'll also be able to put you in touch with support groups and organisations that can provide advice about dementia.
You'll also be asked to  attend a check up with your GP at least once a year, often referred to as an annual review. During your review, your GP will ask you, or your carer how you're getting on with daily activities, thinking abilities, communication skills and memory. They'll also run through your medications, and discuss any new treatments for dementia that they'd like you to try.
Free dementia support services
Memory cafes
A memory cafe is a safe space for people living with dementia and their families. they are usually run by – , and are a popular place to socialise, play games, and find and share information about the condition.  You can find your nearest cafe here. 
Community mental health teams 
The majority of NHS Trusts around the UK offer special community services to people over 65 who are living with dementia. These services can can include counselling and talking therapies, sign-posting to local community support groups, and access to dementia nurses.
Community mental health teams can also ensure people who begin to miss GP appointments still get the help they need to manage their dementia.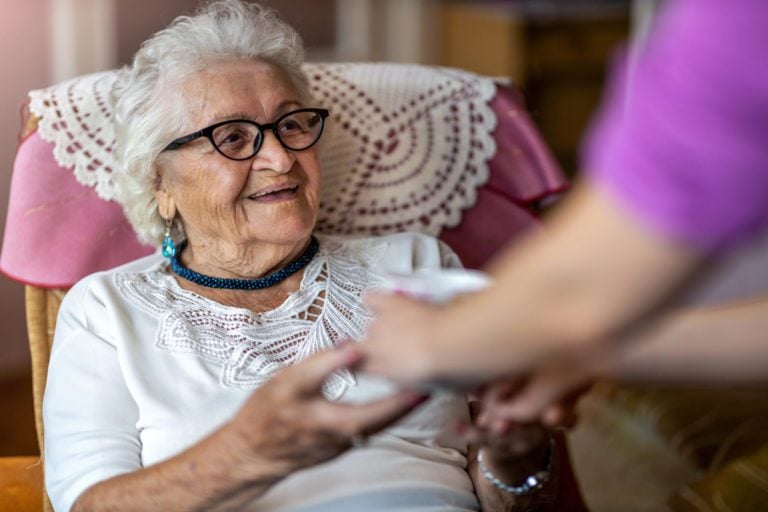 Online communities 
Talking to other people who are also living with dementia can not only provide comfort, it may help you come to terms with your condition too if you've recently been diagnosed.
If you're unable to meet people face to face or out in your community, Alzheimer's Society has a huge online community of people sharing and discussing their own experiences of dementia. Even if you're not ready to join a conversation just yet, reading through the stories and comments may help to answer your own questions.
Dementia Hospices 
For those living with the late stages of dementia, hospices across the UK can provide a range of helpful support services, Such as:
Medical care from on-site medical professionals such as dementia nurses
Flexible weekly or monthly stays
Adult day care services
Creative therapies, such as art and reminiscence
Meal services
A safe space to socialise
Hospice care is free for anyone who is in the later stages of a life-limiting condition, for those with dementia this usually means they are in the last 12 months of life .
Each hospice facility will offer slightly different services, and spaces may be limited. So, it's worth discussing this option with a GP as soon as you can of you believe it could be of comfort.
Are dementia patients entitled to free care?
Unfortunately,  a diagnosis of dementia doesn't automatically make you eligible for free care. A person with dementia will likely be entitled to some help with care funding at some point, but it will always depend on the level of care they need.
If you find more than a couple of daily tasks difficult to complete on your own, such as getting dressed, running errands, or cooking safely you your local council may pay for some or all of your care costs. To work this out, you'll have to complete a couple of assessments. 
If you're at a stage where you need 24-hour care to manage your dementia symptoms and stay safe, you may be eligible for NHS Continuing Healthcare funding. This form of funding would cover all your care costs – ultimately making your care free. A Clinical commissioning group, known as CCG will need to assess your needs to work out if you eligible.
What support is available for me if I care for someone with dementia?
he first thing to do is to see if you're eligible for carers allowance. 
This is a weekly payment from the government of up to £67.60 for people who care for a loved one for more than 35 hours a week.
If you're struggling with your caring responsibilities, or finding it difficult to take time away to rest and recharge, it's worth looking into local respite care options too. They can range from a few hours, a few days, or a couple of weeks, depending on your needs and budget.
There are a number of organisations in the UK, such as The Respite Association that offer family carers free holidays too. These are usually  available for carers on lower incomes, or those without a support network in place to help care for a loved one.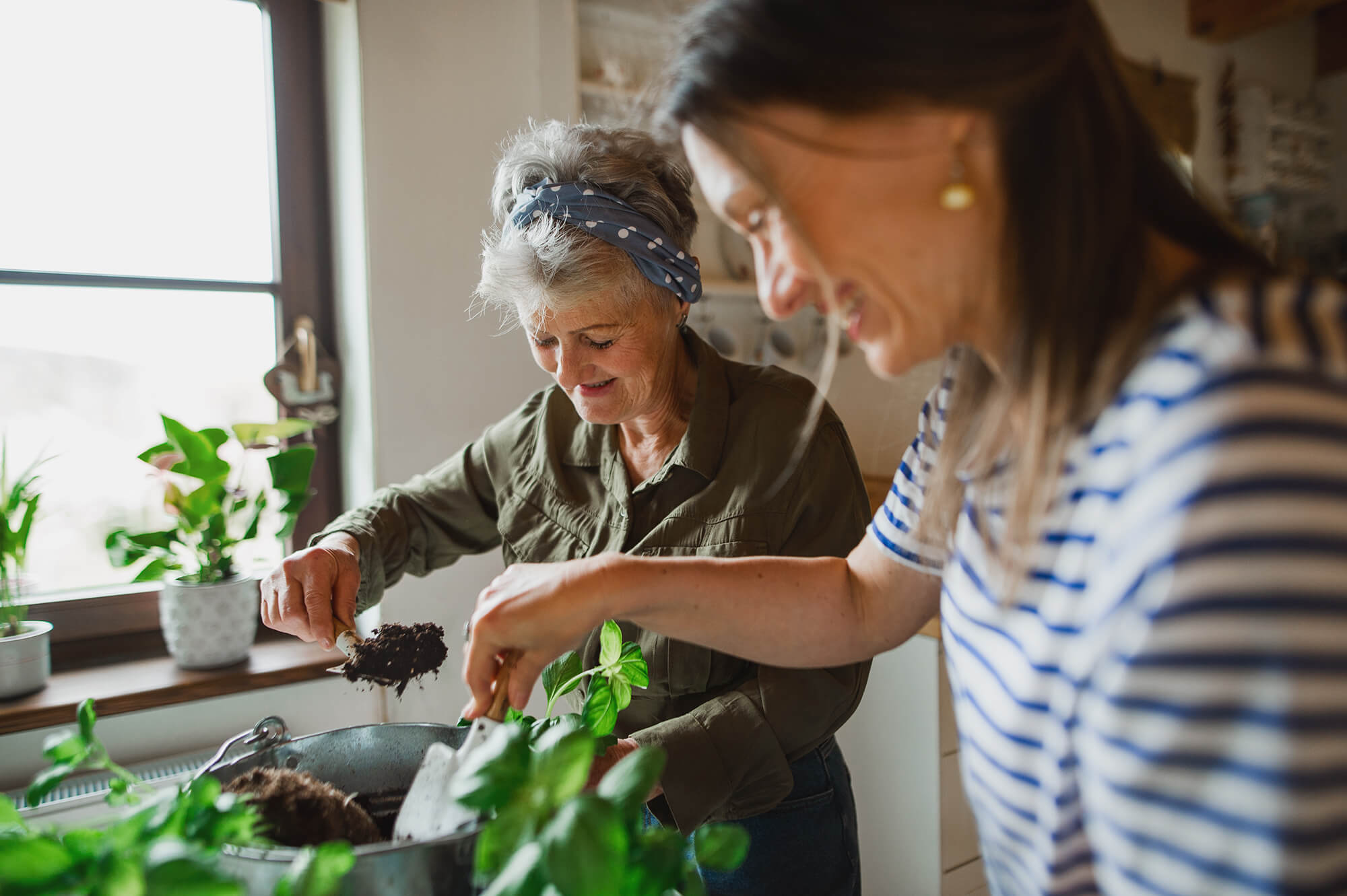 During your loved one's annual GP review, you should be offered some time to share how you're feeling too. If you're finding it difficult to cope, are feeling lonely, or just want someone to talk to someone who understands the caregiving experience, they'll be able to recommend local support groups for dementia caregivers.
It's also worth asking your own GP for a carer registration form. This will add a note to your medical records that you're an unpaid carer entitling you to free flu and Covid-19 vaccinations. Many GP practices also offer more flexible appointment times to carers, and if you're registered at the same practice as the person you're caring for, may be able to put special measures in place to share information about their condition.
Charities for people with dementia
Dementia UK – is a national charity that specialises in connecting people with dementia nurses, called Admiral nurses. They also offer a lot of free guidance and advice on their website too.
 Alzheimer's Society UK – One of the UK's largest, dementia charities providing advice, resources and local support groups. they're also driving innovative research into treatments.
Join Dementia Research –  over 50,883 so far have registered with Join Dementia Research. Once signed up, people with dementia and their families can choose studies to take part in _ sharing their experiences to help advance dementia care and shape clinical trials into new treatments.