For older people who take various prescribed medicines, a dosette box can be an easy-to-use and useful tool for medication management. A dosette box is a plastic tray used to organise medications. It has separate compartments for each dosage, with clear labels indicating the specific times and days. It contains a week's supply of medication and helps ensure prescribed medication is taken correctly.
According to Age UK, around one in five adults are living with two or more long-term medical conditions, and about half of over 75s are taking five or more kinds of medication.
However, it's also estimated that nearly 50 percent of medicines are not taken as intended. This can be for a number of reasons – older people living alone may forget to take their prescription medication from time to time or risk taking a double dose if they can't remember whether they've already taken it.
It may also be difficult for some people to take the correct pills if they are in similar boxes or are the same shape or colour. If someone is living with memory problems, or gets assistance from family with their medication, pills may get misplaced too.
Dosette boxes can help by organising daily and weekly medicines to make it easier to take them correctly, and at the right time of day. If you have an older loved one, it can also provide peace of mind and help you keep track of their daily doses.
A dosette box may also be referred to by your GP or pharmacist as a monitored dosage systems, or medicine tray, but essentially they are the same thing.
What Is a dosette box?
A dosette box is essentially a seven day pill organiser that you, or a pharmacy puts together. It can come as either a plastic tray or large blister pack, and organises your weekly prescription drugs into individual compartments, to help ensure you take the correct medicines at the correct times.
Usually, each day of the week will be split into four separate compartments – morning, lunchtime, late afternoon/teatime, and evening/bedtime.
What medication can go in a dosette box?
Not all medication is suitable for a dosette box. Any medicine that is only meant to be taken 'when required', such as migraine, indigestion, nausea or insomnia medication, can't be managed with a dosette. Some medicines may also not be 'stable' outside of their original packs, such as some soluble tablets, those that need to be kept at a low temperature, or in the fridge – such as insulin, or any medicine that needs to be stored with a 'desiccant' – a special substance that stops the tablets from absorbing moisture.
Transferring these types of medications to a dosette box would risk them getting damaged or not working properly.
What are the benefits of using a dosette box?
Keep medicines organised
There are many long-term health conditions, such as diabetes, arthritis, and heart disease that may require a complex schedule of drugs throughout the day. Using a dated pill box can help people living with these conditions to ensure similar looking drugs, or ones with similar sounding names aren't mixed up, and the correct doses are always taken.
Acts as a reminder if you often forget to take their medicines
When taking medicine directly from its original pack, it can sometimes be easy to forget if you've taken your daily dose, especially if you've been prescribed a new drug and it hasn't become part of your daily routine yet. A dosette can act as a reminder, especially if it's kept in a prominent place at home.
if you wish to put your own pill box together you may choose to look at an automatic pill dispenser. These lockable boxes let you preset times to take your pills, and will sound an alarm signal throughout the day. They're a good option for people with conditions such as dementia who can easily lose track of time, or who have to take lots of different pills at specific times.
Supports independence
Some people are perfectly able to live independently and complete most daily tasks with little to no help, but may still struggle with taking their medication. For example, if you're living with a health condition that causes stiffness in the hands, such as arthritis, or you experience tremors due to a neurological condition, it may be difficult to open childproof or safety containers that some medicines come in. A dosette box can be a lot easier to open, especially if you request your weekly medication to arrive in a foil blister pack.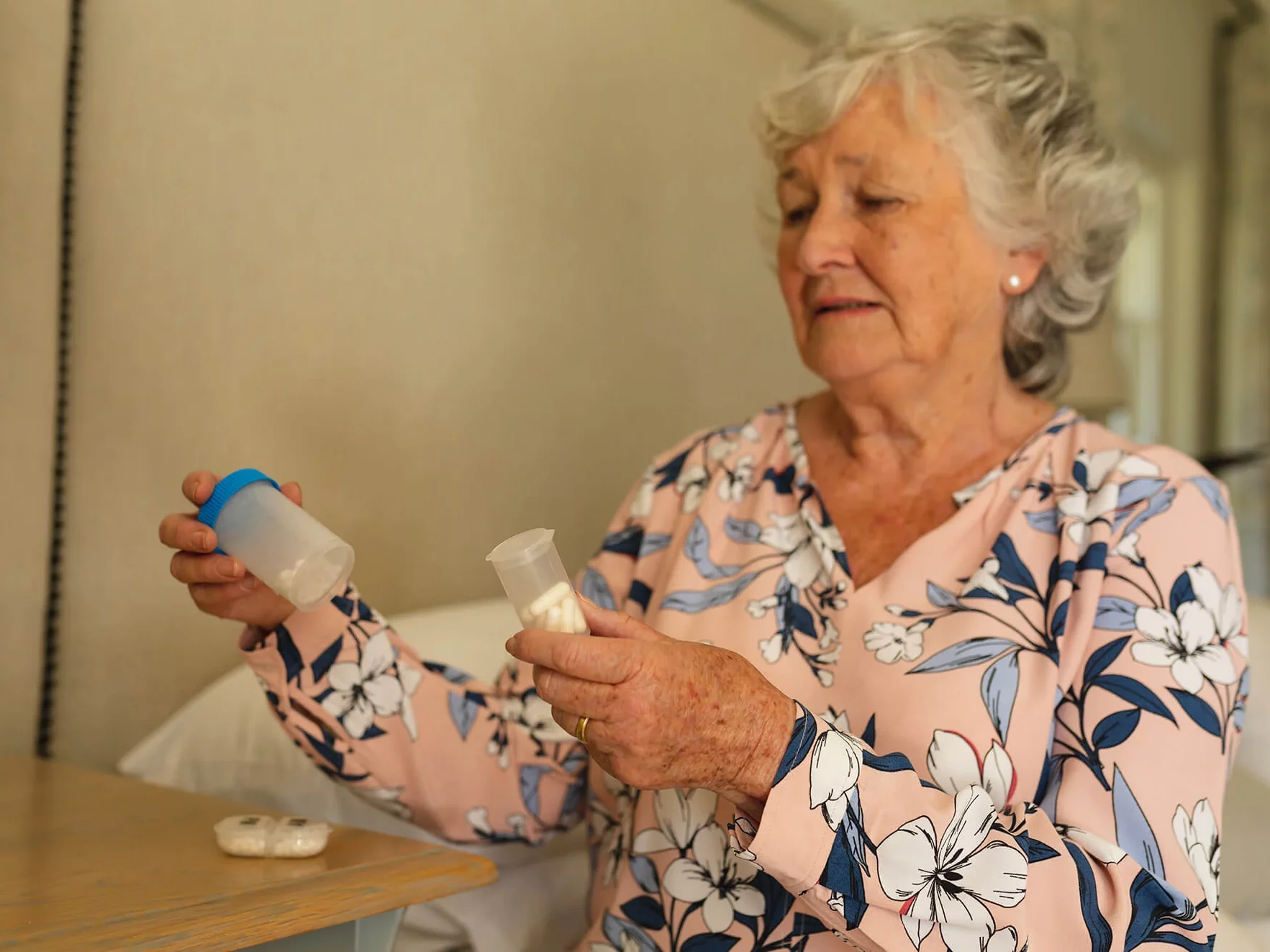 How to use a dosette box
1. Try keeping your dosette box in a prominent location in the home. You may find it useful to keep it near other essential items, such as your phone, or glasses case.
2. Incorporate it into your routine. Associating the box with other activities during the day can help – such as brushing your teeth, or preparing lunch. Setting an alarm clock for when it's time to take your medication may be a helpful prompt too while you're still adjusting to using it.
3. Involve family and caregivers. A dosette box can be a great tool for family members or carers, particularly if more than one person is providing support with your medication. It means different packets won't get left in different places around the home, and can prevent confusion or over-ordering of repeat medications.
How to get a dosette box
Anyone can purchase a weekly pill organiser box online and fill it with their medication for the week ahead. These organisers are available in a wide variety of sizes and shapes – some simply organise your medication doses by day, while others have different compartments for specific times of day too.
Simple Online Pharmacy is a free service for NHS patients that can sort your medication into a dosette box by date and dosage times, and arrange delivery direct to your home. This service is open to people who have four or more NHS prescription items on repeat, providing this is regular medication that can be safely transferred to a box.
To use this service you'll need to register for their repeat prescription service at nhs.simpleonlinepharmacy.co.uk. They will then reach out to your GP surgery on your behalf to let them know you'd like their pharmacy to dispense your medications, and can usually deliver your dosette within 48-72 hours.
If you're not comfortable using an online prescription medicine service, your local pharmacy may be able to organise your dosette box directly. In fact, under the Equality Act (2010), a community pharmacy service is legally obliged to provide practical alternatives if you have a disability that makes taking your medication difficult. So, if you have problems with your eyesight, memory, or dexterity (i.e performing tasks with your hands) for example, you should ask your pharmacist for advice.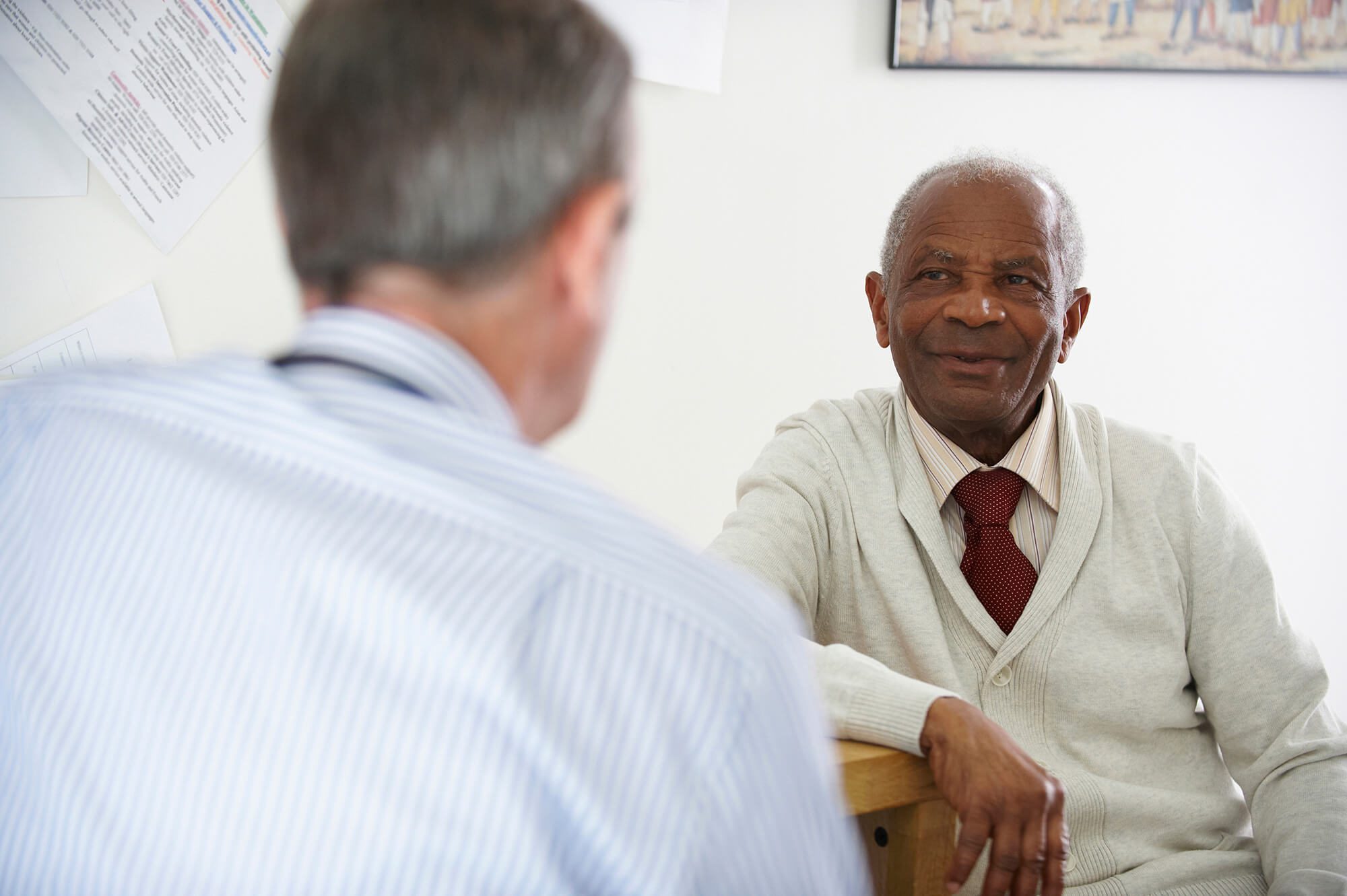 How carers use dosette boxes
If you're receiving care at home, they type of carer you have may impact how they can support you with your medication.
Many carers, including Elder live-in carers can only prompt medication. This means they can remind you or a loved one when it's time to take it, and help you integrate a dosette box into your routine, but can't administer and pills.
A care worker who can give medication, may only administer tablets from a sealed, blister pack dosette that has been dispensed by a pharmacy team, rather than one you've organised yourself. This is to reduce the risk of administering the wrong medication if it's been placed in the wrong compartment. Some over the counter medications shouldn't be taken with certain prescription drugs either, so only assisting with medication from a sealed dosette can reduce the risk of this happening too.
Medicine Management – Dr Rosemary Lim
Lecturer in Pharmacy Practice at the University of Reading, Dr Rosemary Lim's research looks at how to improve patient safety and healthcare quality – specifically relating to the use of medicines. We talked to her about her work in this area – around pharmacy practice in care spaces and the challenges around medicine management for those taking multiple medicines or living with dementia.
This article is for informational purposes only and not to be taken as medical advice. For medical advice, always consult your GP.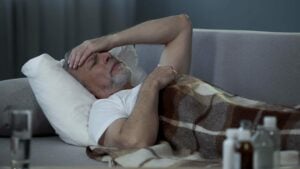 Caring for sleep problems in elderly Changes in sleeping patterns are frequent in older people, and you may notice that it progressively gets worse over
Read More »