Working with the right specialists to better understand what legal documents are required to ensure your wishes are carried out is one way to simplify a complex process. To help you navigate through various decisions, we've teamed up with our friends at Co-op Legal Services, the largest provider of Wills and Probate in England and Wales.
Please see below for an introduction to a few important areas to consider and supporting resources.

Get expert legal advice
Visit Co-op Legal Services' digital legal hub for free interactive tools and infographics that break down complex legal topics in a way that's easy to understand. The hub includes guidance on probate and will writing and lasting powers of attorney.
If you are ready to contact Co-op Legal Services, click on the button below to complete a simple form and the Co-op Legal Services team will be in touch to help you.
Lasting power of attorney
A lasting power of attorney (LPA) enables you to nominate one person or more people to make decisions on your behalf if you become unable to. There are two types of LPA, one which relates to your financial decisions and another which covers your health and welfare decisions.
Choosing those who you trust the most and giving them the legal ability to make carefully considered decisions on your behalf is the first part. The second is to consult a solicitor to help you draft the documents and hold them in secure storage until the time they are needed.
Co-op Legal Services Digital LPA
Co-op Legal Services has developed a new digital LPA service which guides you through all the steps to put your LPA in place, ensuring it's right for your individual circumstances. It has been cleverly designed to unravel legal complexities, taking you through comprehensive questions and scenarios so you can understand the best options for you. The final LPA will then be reviewed by a legal specialist.
The digital LPA service is a convenient, cost-effective way to give your chosen attorney authority to make decisions for you. You can make one LPA for £120 or two for £210, to cover both your health and your finances.
Living wills
These are also known as an 'Advance Decision' and enable you to legally record your wishes relating to any medical treatment you do not want in the event you are later unable to communicate your wishes.
Advanced Statements
An Advanced Statement is a written or verbal document expressing your loved one's wishes when they no longer have the capacity to decide for themselves e.g if they are living with cognitive decline due to dementia. Advanced statements are not to be confused with living wills. The focus with Advanced Statement is much more on daily life compared to an Advanced Decision.
Care funding
Working out how you're going to pay for your care needs may be a confusing and stressful process – especially if you're not sure whether you can afford the type of care you're seeking. But don't worry, from your local authority to the NHS, there's more help out there than you might imagine.
Wills
Wills are a legally recognised document in which you can set out what happens to your property and possessions after your death. You may also set out any arrangements you would like for your funeral, and your preferences on organ donation.
Without a Will, your assets may be distributed according to 'the intestacy rules' rather than your wishes. A trusted solicitor will be able to help you compile your Will so that it is both tax and administratively efficient, and with limited risk of a claim being made against your estate after your death.
Probate
Probate is the legal term for dealing with someone's estate after they have died. It can be a confusing area of law to navigate, especially during the grieving process. If you need help, speak to a probate specialist at Co-op Legal Services on 0330 6069450.  
For more resources
For more information on legal services, visit Co-op Legal Services' free digital legal hub, exclusive to Elder customers.
In this hub, you'll find helpful tools such as:
Diagnostic tools to help you identify the right legal products and services for your needs
Calculators to help you plan to protect your finances
Infographics to help you understand how the law works and how to put your own legal protections in place
As an Elder customer, you're entitled to a 5% discount on Co-op Legal Services' full probate and estate administration service, and a 10% discount on their estate planning services.

Elder Standards – what you can expect Arranging live-in care for a loved one is a big decision. It's important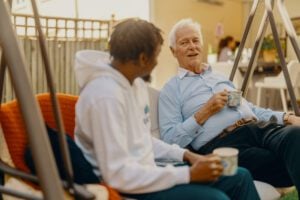 Customer stories Find out what live-in and hourly care is like from families who have arranged it themselves.   Trustpilot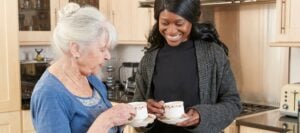 About us We're award-winning live-in care and home care specialists, providing an alternative to the care home. What we do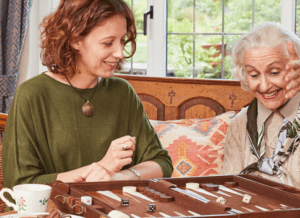 Paying for care Paying for care isn't as daunting as you might think. Read our guide on paying for care, and use our care funding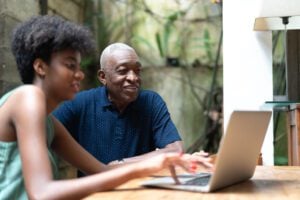 NHS Continuing Healthcare – your complete guide NHS Continuing Healthcare covers every penny of your care costs. It's available for anyone with long-term health needs.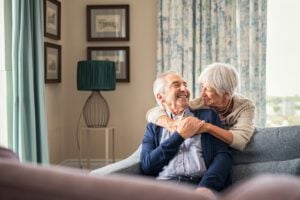 Local authority care funding – everything you need to know If you need live-in care or have to move into a care home, local authority