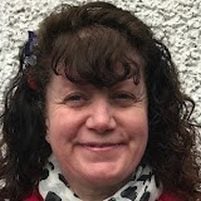 "For the last ten months Melissa has been caring for our 93 year old father and 90 year old mother. Unfortunately, our Mother did not make things easy for Melissa when she first started, and was adamant that they did not need a live in carer. In fact she was pretty hostile towards Melissa. But Melissa handled the whole situation brilliantly, in a very caring and professional manner. She made what could have been a nightmare for us a lot easier.
We are so lucky to have Melissa caring for our parents especially as she is the first live-in carer they have had. It has taken an enormous weight off our shoulders knowing Melissa cares for our parents as if they were her own loving relatives. She goes beyond the call of duty in many ways, and is a great friend and support to them both. Recently they both managed to attend their granddaughters wedding, as Melissa accompanied them and took great care of them so they could enjoy this special day.
Recently Mother's health has deteriorated, which has meant several trips to the hospital and at the moment she is bed bound, so relying on Melissa even more. Melissa should have had a rest week a few weeks ago but because Mother was so poorly she did not want to leave her, and postponed her break for 10 weeks so she could stay and care for her. She is so vigilant with our parents noticing the slightest change in them and their health.
Her communication with us, doctors, district nurses, and occupational therapists is second to none. She is so organised before she goes on leave, so that everything runs as smoothly as possible for the temporary carer. We cannot imagine being without Melissa and appreciate all she does. She is one in a million."
– Elder customer
From everyone at Elder, congratulations Melissa!