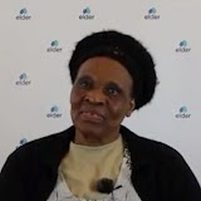 Prior to Marlyn's arrival, her client's condition had been deteriorating and she was bed-bound for many months. Her client began to lose interest in pastimes like listening to classical music, as well as eating her favourite meals.
Marlyn arrived with the expectation that her client's condition would continue to deteriorate. This wasn't the case, however, as Marlyn provided the best possible care and helped to turn her client's health around with gentle care and perseverance. Her client's appetite increased and she gained a new lease of life, listening to her favourite music and even managing to move to her lounge chair (which she hasn't sat in for over a year)!
The family are completely blown away by the progress that has been made, and are delighted with Marlyn's support."
From everyone at Elder, congratulations Marlyn!