Common dental problems
Tooth decay occurs when the hard enamel covering the teeth is affected by the bacteria (plaque) that builds up on it. Holes known as cavities can develop, and when this happens, dental treatment will be needed.
Gum disease happens when plaque builds up where the gums meet the teeth. This can cause an infection that damages the gums and also the tissue and underlying bone. Symptoms of gum disease include red, tender or bleeding gums.
Good dental hygiene can help to reverse the early symptoms of gum disease.
Oral hygiene for elderly people
Advise your loved one that they should brush their teeth with a toothpaste containing fluoride at least twice a day to help prevent gum disease and tooth decay. Elderly people should use a soft to medium toothbrush. You may have to remind them to replace it when it gets out of shape.
If your loved one finds it difficult to clean their teeth, they might need assistance but might be embarrassed about having to ask you or their caregiver to help. If they recieve 24-hour care at home, the helper should try different methods until they find the best solution for the individual concerned.
Some people find it best to stand behind their relative and tilt their head so that they can reach all the teeth more easily.
Guidelines for brushing teeth
Place the bristles of the toothbrush where the teeth meet the gums, pointing towards the gums. Brush gently with small circular movements. Brush around each tooth and gently and carefully along the gum line. Brush the tongue lightly to help keep your loved one's mouth clean. Encourage them to spit the toothpaste out, but not to rinse, as this can lessen the benefit from the fluoride.
Ideally, floss should be used to remove food debris and plaque from between the teeth where the brush does not reach, but this may not be possible with an elderly person, especially if they are living with dementia and cannot understand what is required.
Oral hygiene aids
Aids such as electric toothbrushes can be beneficial for elderly people if their movement is limited. If your relative finds gripping a standard toothbrush difficult, they may manage better with a specially designed brush with a flexi-grip handle.
Alternatively, a foam tube can be slipped over the handle of the toothbrush to make it easier to grip. Fluoride mouthwashes and gels also help in addition to brushing, as they can help prevent dental disease.
Caring for dentures
If your loved one has dentures, oral hygiene is still important. Dentures should be adequately looked after to ensure that they last.
It is crucial that dentures fit well and are comfortable. They should be brushed daily with a denture care product that is non-abrasive and left in water or a denture cleansing solution overnight or for a minimum of four hours each day.
If your loved one is unhappy about not wearing their dentures all the time, it is more important that they are not distressed, so their dentures can be replaced after cleaning. Keeping dentures clean avoids stains, swollen gums and bad breath. Full and partial dentures should be treated in the same way.
After removing dentures, the tongue, gums and palate should be gently brushed with a soft toothbrush.
Professional dental care
It is important that your loved one has regular dental check-ups. You or someone else who provides live-in care could accompany them to the dental surgery and provide reassurance and support if necessary.
A dental check-up will highlight any problems so that treatment can be provided. Severe gum disease needs to be treated by a dentist, as infections that are not treated can affect oral tissues, gums and the bones that support the teeth.
If dentures become chipped, broken or do not fit well, your loved one should be seen by a dentist as soon as possible. They should also consult their dentist if there is bleeding from the gums when brushing or flossing, as this may be a sign of gum disease. The dentist also screens for serious problems such as oral cancer, so regular check-ups are essential.
The importance of diet
Food and drinks that contain a high level of sugar can damage the teeth and cause poor dental health. However, many elderly people are not able to taste foods as well as they used to, and sometimes develop a taste for sweet foods.
To help minimise the damage that sugars can cause, you could request sugar-free medication and offer sweeteners instead of sugar where possible. Encouraging your loved one to chew sugar-free gum can be helpful because it creates an increased flow of saliva. This helps to cleanse the mouth and repair the teeth.
If your loved one has a dry mouth, ensure that they drink plenty of clear fluids and avoid smoking, caffeine and alcohol that can all make symptoms worse. Sugar-free chewing gum can help, and saliva substitutes and special mouthwashes are also available.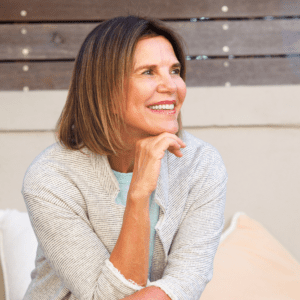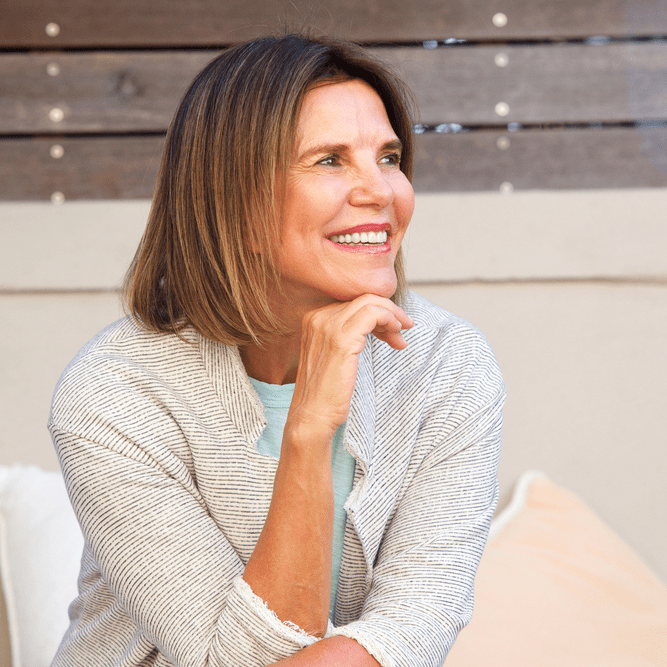 Fantastic support for my mum
" The carer you sent me is fantastic. My mum loves her. She's kind, caring and works as a team with me. "
Angela, Manchester