COPD is Chronic Obstructive Pulmonary Disease – it causes obstructed airflow from the lungs.
There is no cure for COPD but there are specific treatments and care that can make living with the condition easier.
COPD is not one condition, but instead a group of lung conditions which are most commonly caused by smoking. It mainly affects adults from middle age – although it does not discriminate. 
It's important that people who believe they may have COPD seek a diagnosis. Even though it's usually a progressive condition, there are treatments and care options available which mean people can keep most symptoms under control.
The NHS estimate that 1 in 8 emergency hospital admissions are related to worsening COPD. Getting the right care and support at home can play a significant role in managing the condition and reducing the likelihood of going into hospital.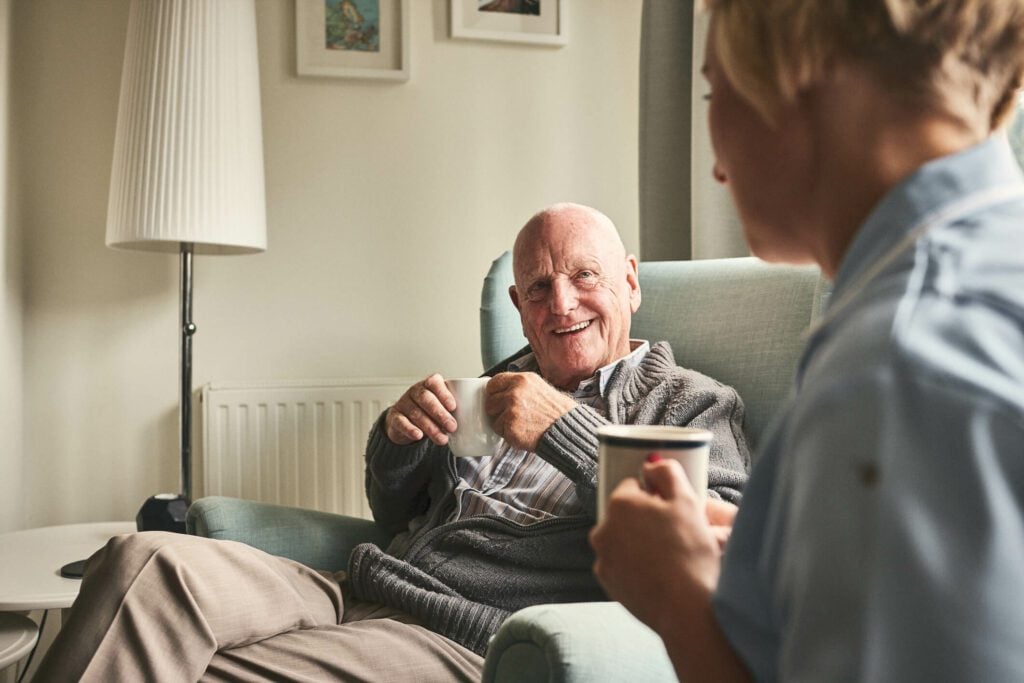 What is COPD?
COPD refers to a group of lung conditions. The most common  – which you have likely heard of – are emphysema and chronic bronchitis.
Both of these conditions have their own individual symptoms and causes, but are commonly caused by smoking tobacco. In older people long-term exposure to certain types of dust and chemicals (usually at work) can be a common cause too. 
COPD will usually be diagnosed through a series of blood and lung function tests. You may also be offered an chest x-ray or CT scan.
Whilst there's no cure for COPD, there are treatments which people can have to improve their quality of life. It's important that if you or a loved one believes they may have COPD to see a medical professional, as without treatment the symptoms usually get progressively worse or flare up unexpectedly. 
What are the symptoms of COPD?
COPD can be characterised as making breathing much more difficult, The NHS advise speaking to your GP if you experience the following – 
shortness of breath 
wheezing
a chesty, chronic cough with phlegm that doesn't go away
frequent chest infections
weight loss
COPD is a progressive condition and therefore these symptoms will worsen over time, making daily activities increasingly difficult. However, treatment can help to slow the progression of these symptoms.
Those living with COPD will often find they get 'flare ups' of symptoms sometimes multiple times a year when symptoms will appear worse – often in wintertime.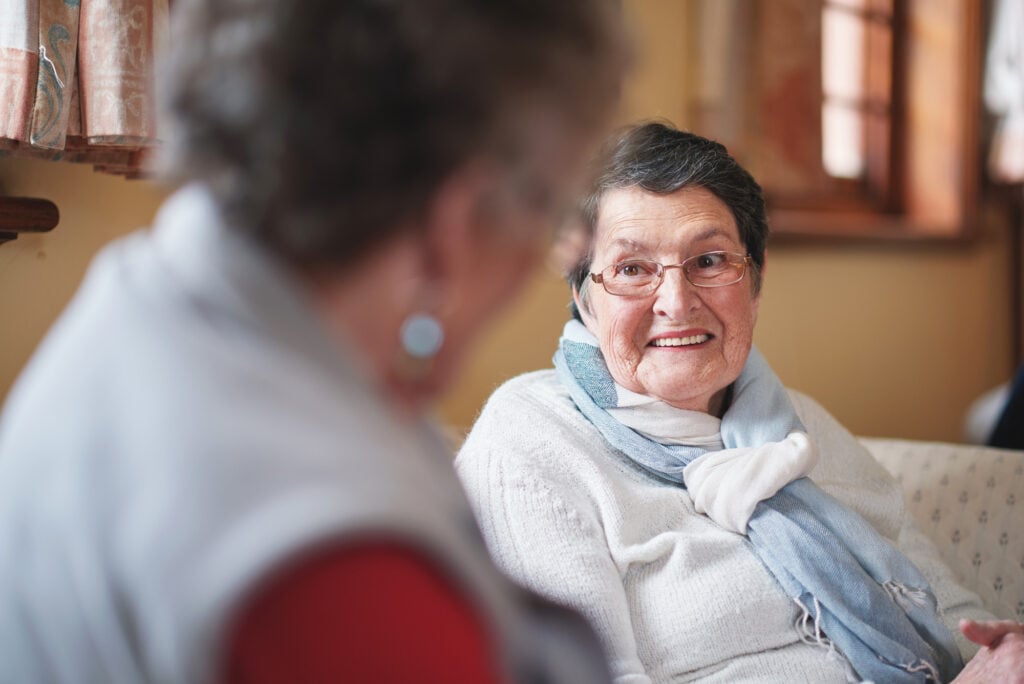 How can I make living with COPD easier?
If you have COPD it's really important to look after yourself. Asthma and Lung UK offer some clear advice on the actions you can take to manage COPD symptoms at home. These include –
Stoping smoking if you're a smoker, and avoid secondhand smoke when out and about or socialising. 
Taking part in regular light exercise to improve breathing, mood, and self-esteem. You may wish to speak to your GP about pulmonary rehabilitation which can help you learn more about the right kind of physical activity for your stage of the condition.
Talking to your respiratory physiotherapist or nurse about breathing techniques to help you cope when you feel out of breath. Some people find singing groups and choirs beneficial too. 
Eating a balanced diet to help you maintain a healthy weight. Vitamins and minerals are essential to staying healthy and fighting respiratory infections, and, extra weight around your neck and chest can make it harder to breathe deeply.  
Opening up about how you're feeling to someone you trust. You may feel more comfortable joining a local support group or online community for support. Severe COPD in particular comes with a higher likelihood of anxiety or depression, so building a support system is key.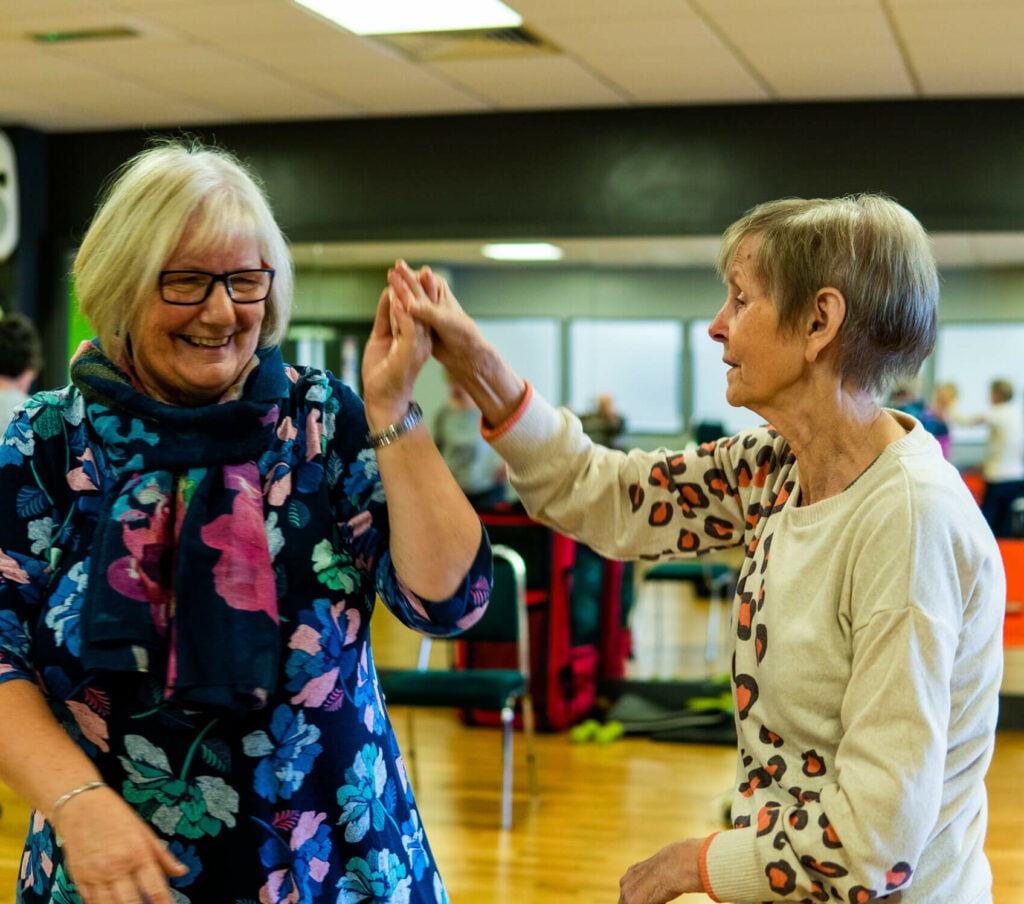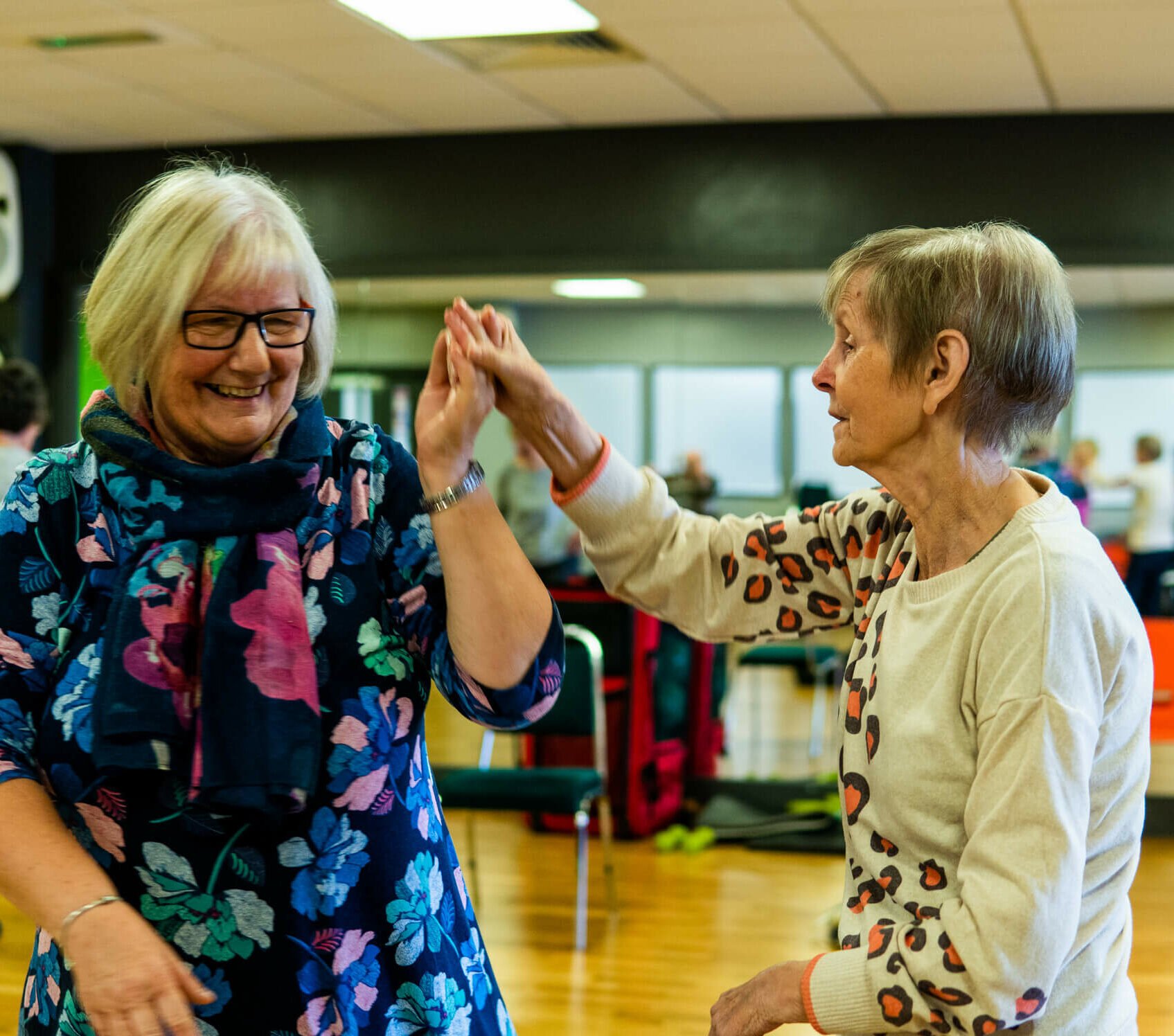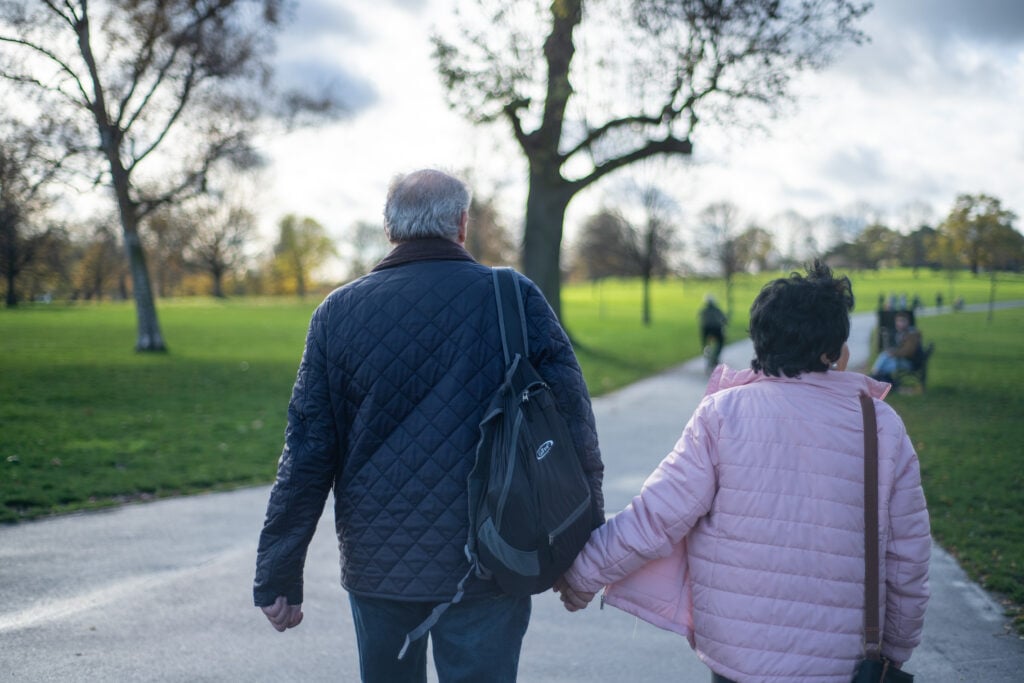 How to care for someone with COPD
As a family member or friend, a loved one with COPD will likely need your support at some point in their journey – whether that's helping with practical stuff like washing and cooking, to more emotional support. The following may help you do this – 
Understand and learn about the condition as much as you can. Ask questions at appointments (if you attend them too) and get familiar with their medication or inhalers. 
Talk to them about their action plans, so you know what to do if symptoms get worse.
Look out for their mental health and emotional wellbeing. Ensure they know you're there to listen. If they'd be more comfortable talking to someone else, remind them that their GP, or the Asthma and Lung UK helpline are good places to start. 
Help them maintain as much normality as they can in their day to day life, such as seeing friends and family, and keeping up with hobbies.
As a family caregiver, make sure you're looking after yourself too and protecting your personal time to avoid burning out. 
Care options
In addition to the management methods outlined above, having the right professional care and support can make a big difference. Whilst you or your loved one may live a long fulfilling life with COPD, carers can bring specialist skills as the condition progresses. 
As with any elderly care, the following options are available to you:
Residential care home
Nursing care home
Assisted living
Live-in care
Domiciliary care
24-hour care
The type of care you chose may depend on the progression of your COPD. For many residential care or assisted living may be enough support – with activities and meals arranged for you. However, as the condition progresses and changes, nursing care may be required.
Live-in care provides an alternative to a residential care home and can be adapted as the condition progresses. Where domiciliary or visiting care only allows a person a certain number of visits per day, live-in care ensures a professional carer is available for support around the clock.
A live-in carer would be able to provide a person living with COPD with the necessary support they need when it comes to everyday tasks, errands, housekeeping, meal prep and even pet care. In addition to this, as the condition progresses more complex care needs can be met.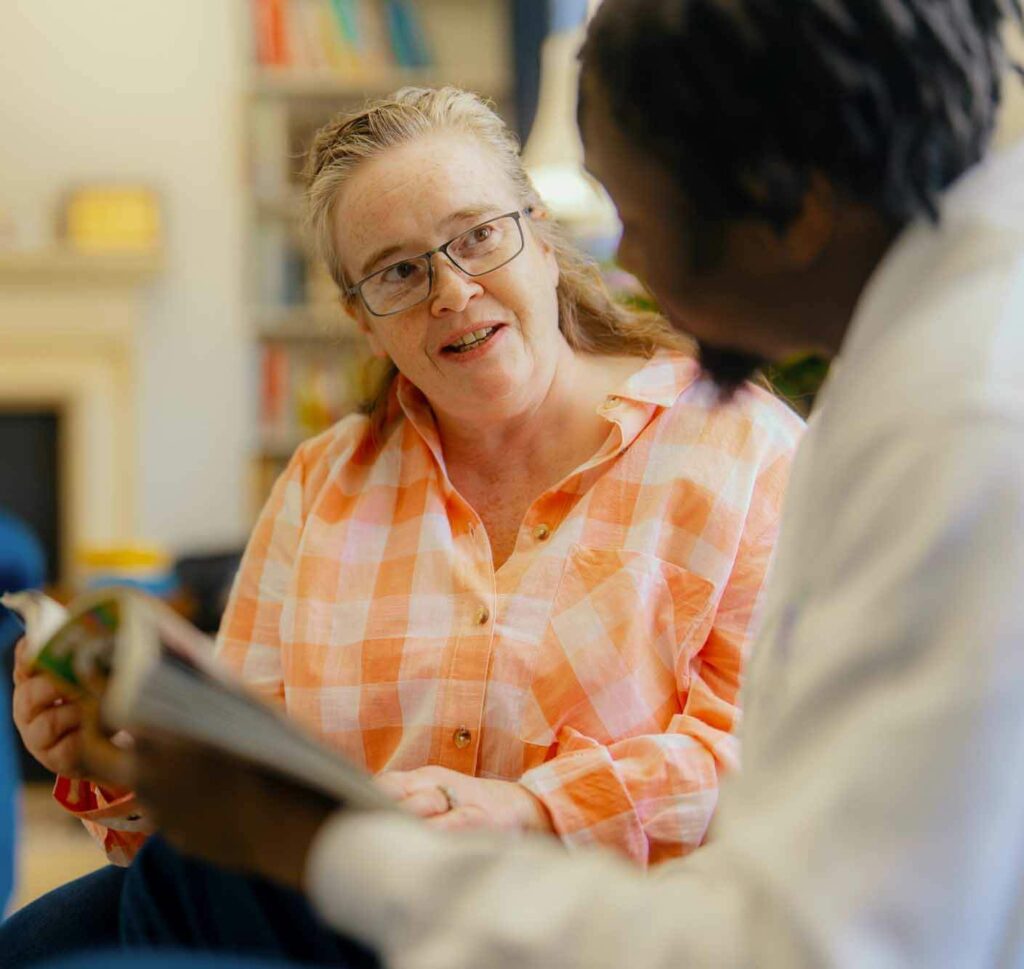 How can Elder help with COPD care?
Elder are able to provide live-in care for a range of complex conditions, including COPD. Our professional caregivers are able to offer support for complex conditions and care requirements – and our matching service ensures you get matched with a carer who is not only highly qualified but also compliments your own personality.
From day-to-housekeeping, cooking, cleaning and supporting with personal care our live-in carers are available for around the clock support for a wide range of daily tasks. For more complex needs, they can support treatment plans and encourage the continuation of medication schedules.
For those with more complex care needs – associated with the progression of COPD Elder are also able to provide 24-hour care which involves two live-in carers and means there will be someone available 24/7 to assist with various care needs. 
Some ways a professional carer could help include –