---
What is assisted living?
Assisted living is when a person or a couple moves into a specialist complex, known as an Assisted Living Facility, to live. It could be described as residential care, but the residents live independently in their own unit.
Different providers vary in terms of the provision they offer, but you can usually expect there to be care staff or nurses available to support the residents when needed.
There is likely to be a programme of communal activities, and participation in these would always be optional.
What support is available in an assisted living facility?
The elderly care options offered can vary between different providers. Help with domestic tasks such as cleaning, laundry and shopping is usually available, and some providers of assisted living facilities will also offer help with personal care. Some facilities have trained nurses who are able to provide medical attention when this is needed.
Most assisted living facilities are equipped with a call system that can be used to summon help 24 hours a day if this is needed. This is important for anyone who has problems with their mobility or general health.
If care at home is needed, this can be provided regularly on an occasional basis, depending on the needs of the resident.
Is assisted living suitable for anyone?
For elderly people who need dementia care, assisted living may not be the best option. Live-in care may be better if the elderly person needs someone around 24/7 to ensure that they are safe, or if they would benefit from companion care and someone to be with them most of the time.
For people who have care needs that are low level and who do not need live-in care, assisted living may be the right kind of provision.
It is advisable to bear in mind that your loved one's needs can change and if you are unsure about whether assisted living is the right option for them. It can help to discuss the care your loved one is likely to need with their doctor, community nurse or social worker.
Having a care needs assessment can help to indicate the level of care that will suit your loved one best, both now and in the future so that you are equipped to make the best decision.
For some people who need very little care, assisted living facilities can offer the security of a safe environment, where the support they may need in the future will be available should their health or mobility deteriorate.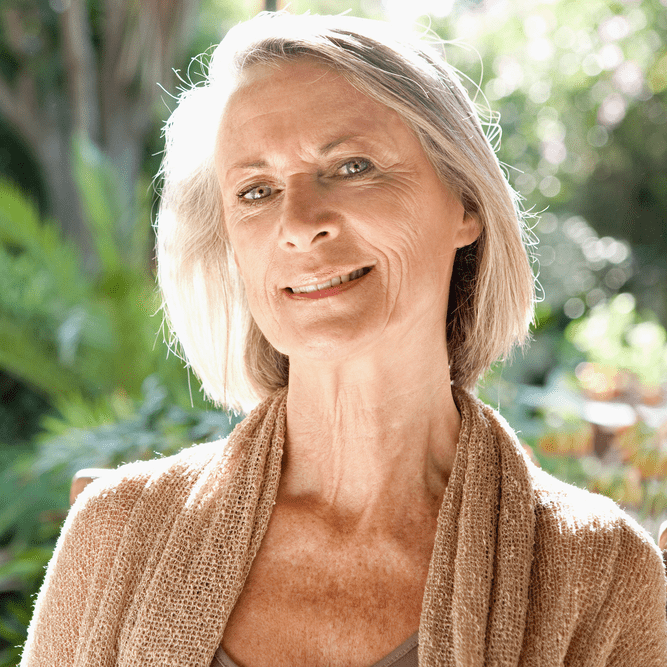 What our customers say
"Judith is absolutely lovely and you could see the fantastic relationship she has with my mum. My mum's smile nearly lit up the whole house when Judith arrived."
– Alison, Edinburgh 
Different types of assisted living facilities
Assisted living facilities can be made up of self-contained units such as groups of houses or bungalows or apartments in a larger building. Usually, they're in a secure compound that is not accessible to the general public. Residents and staff will have keys, but visitors would have to be admitted.
Depending on the size of the complex, there may be leisure facilities on the site. Some have their own cafes, shops and hairdressers for the residents so that everything you need is at hand.
In addition to communal areas inside, many facilities have communal gardens or outside spaces for residents. In some, the properties may have individual gardens, which can be an advantage for anyone who enjoys gardening.
Renting or buying
In some assisted living facilities, residents are able to choose whether to buy or rent the property. There are sometimes different options such as lease schemes or shared ownership available. Service and maintenance charges may also be incurred, and if care is needed, this may be an additional cost, although it may be included in the purchase payments or rent.
Assisted living can be less expensive than residential or nursing care, which makes it more attractive to many people.
The cost of assisted living
The cost of assisted living can vary considerably depending on various factors. Charges are typically between £500 and £1,000 per week, depending on the facilities on offer and other factors. When considering different providers, it is helpful to obtain a breakdown of what services are provided for the cost, so that you can compare them effectively.
Choosing an assisted living facility
There are various factors to take into account when selecting an assisted living facility.
Firstly, you need to search in the location of your choice, possibly near to family members or in your local area.
When you have decided on the location, you need to think about the facilities that are important to your loved one, such as shops, outside space or leisure facilities.
If this is a long-term move, you may want to ensure that the provider you choose is able to offer care if your loved one's health deteriorates.
Moving from a house into an assisted living facility may mean that there is not the space for private live-in care if your loved one should need this in the future, so they might have to go into residential care if their needs can no longer be met in the assisted living facility.
The final step is to check availability. If your loved one does not need to move urgently, it may be worth going on the waiting list if they have a strong preference for a particular assisted living facility.