Health emergencies
If your loved one's health deteriorates, it can affect their mobility and their ability to get out and about and carry out the normal tasks of everyday living. They may need someone around to help them to move around and to get out of bed, for example. Even if they have previously been totally self-reliant, an older person who has become ill may need help with basic activities such as washing, dressing and using the bathroom.
When the usual carer is no longer available
Emergency home care might also be needed if the person who normally looks after your elderly relative can no longer do this or has to be absent for some time. You may need to arrange for a home carer to carry out all the tasks for which the previous carer was responsible so that your relative is not left without the support they need.
Bereavement
Another situation calling for care at home is when a loved one's spouse or partner becomes seriously ill or passes away. Elderly couples often provide a high level of support for each other, and when this support is no longer available, the person who is left can quickly need elderly care from a professional home carer. You may be worried about their safety if they are suddenly left alone, suggesting that companion care 24 hours a day is needed. Live-in carers will be there if any problems arise, day or night.
How can emergency home care help?
We are able to find a professional home carer to move in with your loved one and provide all the care and support they need with as little as 24 hours notice. A home carer can not only help with your loved one's care needs, but also offer the companionship they may require.
Some of the personal care tasks with which home carers can help include going to bed and getting up in the morning, getting washed, cleaning teeth and brushing their hair.
They will also help with bathroom requirements and coping with incontinence if this is an issue. If your loved one needs help with their mobility, their home carer will help them to move around both at home and outside, using whatever aids they need.
Nutrition is very important for older people and yet they are not always inclined to eat a healthy, balanced diet. A home carer will not only prepare meals and drinks for them, but they will also gently encourage your loved one to eat and drink.
---
Dulcie's story
Dulcie is one of our longest serving customers. In this short video, she talks through the reasons behind her, and her family's decision to choose full-time home care rather than the care home.
---
What else can a home carer help with?
This type of elderly care provides far more than just physical support. Your loved one may need someone to talk to or to help them with hobbies or activities they enjoy, and their home carer will support them to continue enjoying life as well as they can.
If your loved one is living with Alzheimer's or another form of dementia, you may be worried about their safety and a live-in carer can put your mind at rest. Dementia care is also available in the home and many people with the condition are able to live far more happily with the appropriate support in their own home than they would if they had to go into a care home.
The home carer will also ensure that your relative remembers to take their medication appropriately and will escort or accompany them to health care appointments as needed.
A home carer can help with much more than physical and emotional care and support. Your loved one may need someone to do their shopping or collect prescriptions for them, and this can also be easily arranged. The day to day domestic tasks with which your relative may have problems can also be taken care of by a home carer. They can carry out laundry, cleaning, washing up and even gardening if this is needed.
If your loved one has a pet that they are finding it increasingly difficult to look after, the carer can help with this by taking a dog for a walk, feeding or trips to the vet. In addition to caring for your relative in their own home, a home carer can also look after them outside the house. They may accompany them to social groups or activities such as lunch clubs or exercise classes.
Even if your elderly relative does not need specific care, they may very well need company and help to maintain their social relationships. A 24-hour carer will be able to support and encourage your loved one to visit friends and family, or to welcome them into their home.
With the support and care they need, it is possible for elderly people to remain in their own homes where they are happy and contented and can live more fulfilled and independent lives.
Call us for expert live-in care advice
Learn more about home care
Take a look at more Elder guides on how to arrange and adjust to care at home.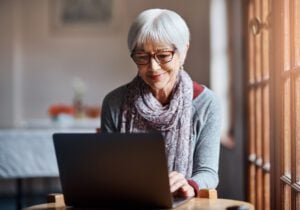 What type of background checks should I be doing on a home carer? When you employ a home carer to look after a vulnerable