While this may appear a potentially sound argument at first glance, in practice it could be catastrophic for the individual involved and their family when dealing with these cognitive challenges. A dementia diagnosis is vital to ensuring your loved one receives access to proper treatment and specialised help such as live-in dementia care. The cost of live-in care in the UK for those living with dementia can actually work out cheaper than the cost of a care home facility.
What is Dementia?
Dementia is a collection of symptoms that includes memory difficulties and issues with problem-solving, language and thinking. Initially, these symptoms can be subtle, but become increasingly apparent and, as time passes, they affect the quality of daily living and can include behavioural and emotional changes.
What Causes Dementia?
Dementia occurs when the disease damages areas of the brain. Alzheimer's is the most common disease that causes dementia, but there are others including strokes, vascular dementia, mixed dementia, dementia with Lewy bodies and frontotemporal dementia. A diagnosis of the type of dementia provides loved ones with access to the correct medical treatment.
How is Dementia Diagnosed?
The first step in receiving a dementia diagnosis is to visit the GP if memory difficulties develop, or there are any concerns regarding memory in loved ones over the age of 65. The GP will refer your relative on to a specialist practitioner such as a psychiatrist, geriatrician or neurologist for a more detailed assessment.
An assessment of dementia is made through a collection of tests, including physical examinations to rule out other conditions, discussing your loved one's medical history, testing mental capability and a brain scan.
Diagnosis is an Opportunity
A dementia diagnosis is an opportunity to seek support for both the person navigating dementia issues and their family members, who are keen to support them. A diagnosis ensures access to proper medical treatment and help and makes sure everyone is coping well.
Dr Halima Amjad from Johns Hopkins University supervised an important study observing people exhibiting dementia symptoms, some who had had their dementia confirmed in a diagnosis and some who had received no formal diagnosis.
Potentially Harmful Behaviour
The findings were interesting. Participants engaged in numerous interviews as well as cognitive and physical assessments. The study revealed that 28% of those with undiagnosed dementia still drove their cars, compared with only 17% of those who had received a dementia diagnosis.
29% of those struggling with symptoms but no dementia diagnosis had sole responsibility for their finances, compared with 12% of those with undiagnosed dementia.
A staggering 50% of those living with undiagnosed dementia and exhibiting dementia symptoms were still responsible for administering their own medication, compared with 22% of those diagnosed with dementia.
Dr Amjad's study also highlights the importance of dementia awareness, so family members recognise the symptoms of dementia and support their loved ones, ensuring they receive the care they need, whether it be care at home, elderly care, dementia care or companion care.
Access to Support
Diagnosis is an essential element of fighting dementia. There is a concern that a significant number of people across the country – perhaps as many as half a million people – are battling dementia symptoms undiagnosed and unsupported. An accurate diagnosis provides the opportunity for families to plan effectively, and receive services and support to improve their overall quality of life.
Latest Statistics
850,000 people are believed to be living with dementia across the UK. The number of people living with dementia will rise to 1m by 2025, and increase to 2m by 2050.
n December 2020 in England, the estimated dementia and Alzheimer's diagnosis rate was 62.4%,  compared with 53% in Wales, 64% in Scotland and 64.8% in Northern Ireland. 
There is good news. It's believed the number of dementia cases in the UK has fallen due to improvements in cardiovascular health in men, which is considered a dementia risk factor.
The biggest risk factor for dementia is age. People are living longer; therefore the chances of dementia developing are increasing. Approximately 35% of women and 24% of men born in 2015 are expected to experience dementia.
Can Dementia be Treated?
While there is no medication to halt or undo the progression of the disease, there are several non-drug related treatments that are most beneficial, such as counselling, cognitive behavioural therapy (CBT), cognitive stimulation therapy and cognitive rehabilitation.
Creative and expressive activities such as music, art and singing have proved effective in improving overall wellbeing and lifting mood and self-esteem.
A proper diagnosis of dementia usually focuses on non-drug related therapies at first. Medication is prescribed as the condition worsens.
This is why an accurate diagnosis is crucial: everyone is different. Some people require medication to slow underlying medical ailments such as high blood pressure and heart disease that cause dementia, or there may be scope to provide your loved one with medication offering short term assistance with memory issues.
Dementia awareness is increasing as countries around the world battle rising numbers of dementia cases. It's crucial to say something if you notice a change or deterioration in your loved one's ability to access their memory or changes in their behaviour or problem-solving abilities. A dementia diagnosis can be tremendously helpful in improving a loved one's quality of life and lessening the burden of fear and uncertainty.
It's understandable to question the reasoning behind a diagnosis of Alzheimer's or dementia because of the degenerative nature of the conditions and the limited availability of effective medical treatment available. While this may appear a potentially sound argument at first glance, in practice it could be catastrophic for the individual involved and their family when dealing with these cognitive challenges.
Seizing Control of Dementia: Agnes Houston Didn't Shrink Away From Her Diagnosis, She Rose Up To Meet It
We talked to her about her experience, from diagnosis to her pioneering activism and research into sensory issues in dementia that has challenged stigma and given valuable and much-needed information to those living with the disease.
Learn more about dementia care
Take a look at more Elder guides on living with and caring for dementia.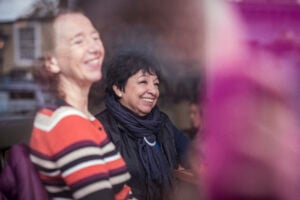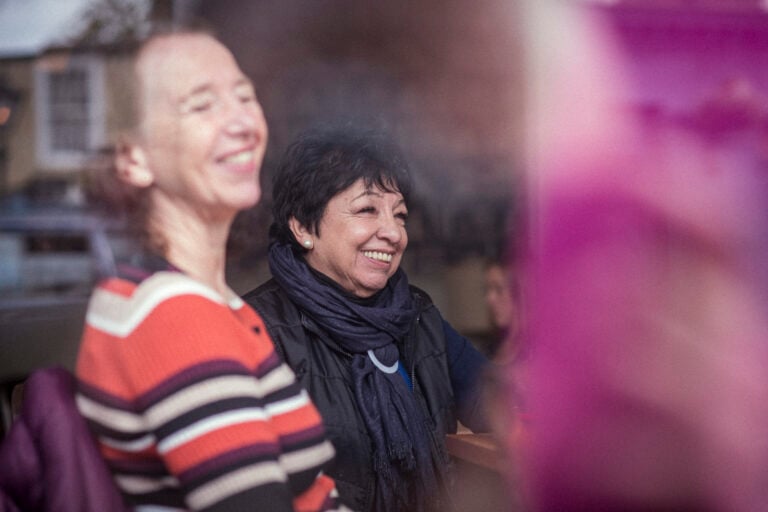 Whatever form of dementia someone may have, it can significantly impact both individuals living with the disease and their caregivers. This guide to Dementia