Taking your elderly parents on a holiday or short break requires planning to get the most out of your trip. Check websites in advance to make sure that your chosen attractions offer level surfaces and easy accessibility if your loved ones have mobility issues.
Many places now offer wheelchairs and mobility scooters to visitors who require assistance, but these do need to be pre-booked. An increasing number of attractions also offer free or reduced admission to carers. 
Now that the live-in care in Kent has become a viable alternative to residential care homes, there are more opportunities than ever to spend quality time with your elderly parents.
Sevenoaks is a particularly good place to aim for as it is packed with interesting places to visit. Here are our suggestions for five great days out in the area.
Knole House
Knole is a magnificent country house with over six centuries of stories contained within its walls. From an early manor house to an archbishop's palace, Knole had a chequered history before becoming home to the Sackville family, who filled it with arts and treasures. The family still live in the house, but there are 20 rooms open to the public, along with a deer park and grounds.
Most areas of the house and grounds are accessible to visitors with mobility problems. Wheelchairs are available to borrow, and there is a mobility scooter for use, although this needs to be booked at least 24 hours in advance by telephoning 01732 462100. There is an onsite bookshop, as well as a café.
Ightham Mote
This beautiful manor house, surrounded by a moat, is considered to be the finest example of a Medieval manor house in England, with a history dating back to the 12th Century. Unlike most other houses of this period, Ightham Mote has managed to avoid modernisation over its history, and parts of the building have Scheduled Ancient Monument status. Surrounded by 14 acres of gardens and over 500 acres of estate, there is plenty to see and do.
Wheelchairs and walking sticks are available at the Visitor Centre, but only the ground floor of the house is accessible for wheelchair users. There is a gift shop on site and a licensed café.
---
Dulcie's care story
Dulcie is one of our longest serving customers. In this video, she and her family talk through their decision to arrange care in the home rather than the care home.
---
Chartwell
Located seven miles west of Sevenoaks, Chartwell is the former country estate of Winston Churchill. The studio here is a must-see, housing an extensive collection of Churchill's own paintings, many of them incomplete. With over 80 acres of estate to explore and an onsite café and shop, Chartwell is a must for anyone interested in the life and times of Churchill.
The grounds are steep, but there is a map available at the Visitor Centre showing step-free routes. Wheelchairs are available but can only access the sitting room, library and hall in the main house. The studio has one step to negotiate for access.
Down House
Approximately nine miles north-west of Sevenoaks is Down House, the former home of Charles Darwin. Here you can visit the study where he wrote his most famous work – On the Origin of Species – and his fully restored bedroom, where he died in 1882. A free multi-media guide narrated by Sir David Attenborough and Andrew Marr tells you all about the history of the house and Darwin's work.
The gardens and glasshouses at Down House offer a glimpse into Darwin's experiments with plants, along with a host of orchids and carnivorous plants. An onsite café offers recipes containing produce grown in the gardens. Wheelchairs are available for loan from the Visitor Centre, and there is lift access to the first floor of the house, located next to the tea rooms.
Great Comp Garden
Around eight miles east of Sevenoaks you will find Great Comp Garden, which is one of the finest gardens in the county of Kent. Visitors can explore seven acres, bursting with rare plants, woodland walks, ruins and an Italian Garden.
The gardens are open from April to October, offering spectacular displays throughout the seasons, including one of the largest collections of Salvias in Europe.
There is a wheelchair available for loan; pre-book by phoning 01732 885094 between 11am-5pm. Most areas of the garden are wheelchair accessible, apart from the woodland walk, and staff are on hand to help anyone with mobility problems. There is an onsite nursery too, where you can buy a selection of plants, including salvias, and The Old Dairy Tearoom provides refreshments including lunch and tea.
You and your loved ones – whether they are in live-in care, home care, dementia care or companion care – will enjoy getting away and engaging with each other in all of these relaxed settings.
Call us for expert live-in care advice
Learn more about elderly care
Take a look at more Elder guides on later life.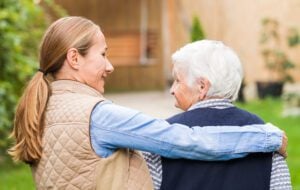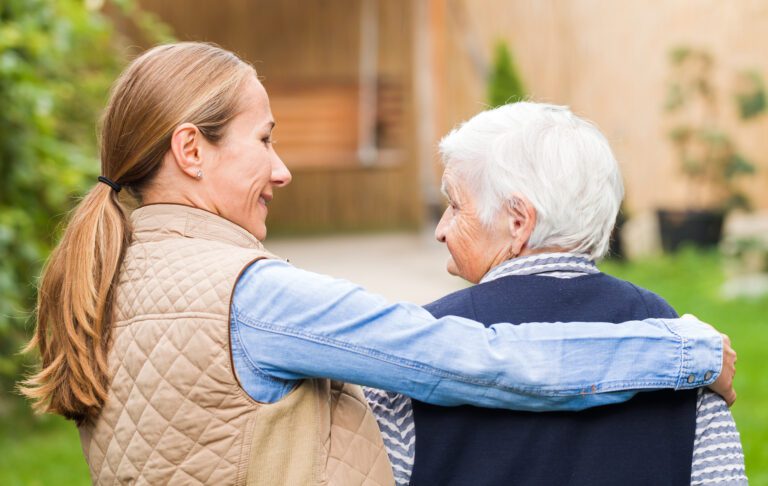 What is Elder Care? It can be difficult to define elder care or elderly care as it is often called because it can include