What is a home care visit?
Home visits are an increasingly popular choice for elderly care – helping older people to live and independent life and stay in the comfort of their own homes. 
A home care visit is when a professional carer comes to your home for a few hours a day, to provide support with day to day tasks. This can range from personal care such as washing and dressing, to more practical task such as cooking meals or getting you moving. Its often referred to as hourly care, or domiciliary care too.
It's ideal for people who find some daily tasks difficult, but who aren't ready for full-time care.
Sometimes you may need in-home support from a healthcare professional. Registered nurses can also do home visits to help with things like changing wound dressings, administering medication, and changing catheters.
What types of home visits are available? 
Daily visits – these are regular visits where a care professional will visit during daytime hours to help with a range of daily tasks. This could mean anything from a couple of hours of support each day to help with mobility, to arriving first thing in the morning to help with getting dressed and preparing a nutritious breakfast. 
Respite care – respite visits are great for older people who are largely independent, but receive support either daily or a few times a week from from family members or a private carer. When these essential care givers take a holiday, or are taken ill, respite home care visits can provide trusted cover until they return. This type of care is temporary, so may also suit those who have recently left hospital – supporting a smooth recovery at home.
Overnight care – Sometimes, an older person may only need someone to support them during the night – for example, someone with dementia may experience confusion in the early hours of the morning and need the security of a visiting carer to be there during night time hours. 
When should I consider help at home from a paid carer?
There's no textbook 'right time' to get help at home because everyone's journey is different. However, below are some of the reasons people consider some additional support from professional care services.
Mobility, balance or coordination problems e.g experiencing a bad or more frequent falls at home


Memory problems e.g forgetting to turn appliances off, or missing appointments


If a family carer needs to take a break from providing care or support, such as cooking meals or picking up shopping


When a health condition begins to reduce your quality of life


Peace of mind for family members who live far away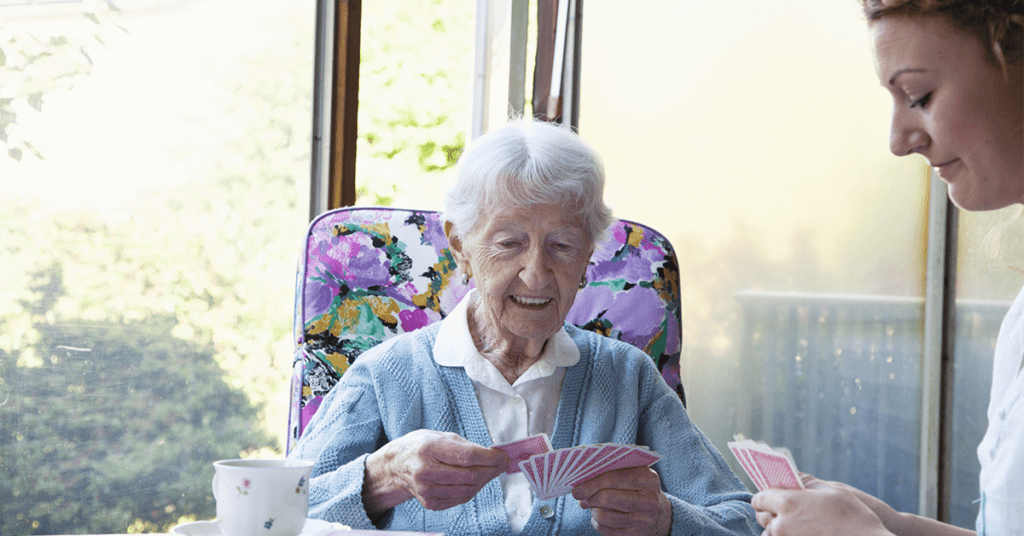 Home care of care home? 
Care is a very personal decision – not every option will suit everyone. Often, people trend to think of Care homes when considering later life care, and this can be a good option for people with mid to high level needs. Residential care homes usually offer a good selection of amenities on site – such as a canteen or a hairdresser, a strong community feel, and care home staff on call 24 hours a day. 
However for people with lower needs, the routine of a care home may feel restrictive. Homes often have set arrangements for visitors, fixed menus and meal times, and rules around pets, meaning they may not suit people who are used to doing their own thing. 
What would be involved in setting up the first home care visit?
Costs for visits lasting one or more hours a day can range from between £20 and £30 per hour. This may increase over bank holidays, and it's worth checking whether your carer drives and factors in additional travel costs for driving you or your loved one to appointments or activities. 
If you're looking to arrange hourly care, the first thing to do is speak to your local council about help with your care costs. You may be eligible for free or partially funded home care depending on the level of care you need and your financial situation.
You'll be asked to complete a care needs assessment and a financial assessment, and if you're eligible, you'll be given a personal budget (the total amount the council with pay towards your care) and the council will work with you to agree your adult social care options and create a care package. During this process you may decide that you'd like complete control over who provides your care, if so, you can request a direct payment from the council, and arrange your care yourself. You can find more information about getting the council to help with care fees and social care visits in our guide to funding options. 
If you're living with or have recently been diagnosed with a chronic illness, or told you'll need palliative care in the future, you'll likely be eligible for full NHS care funding. Your healthcare team will be able to arrange your assessment for this.
If you're not eligible for social care funding and will be paying for care yourself, there are ways you can unlock additional payment streams to make the costs a little easier to manage. You may also decide to split your care between a professional or private carer, and a family member to make it more affordable too.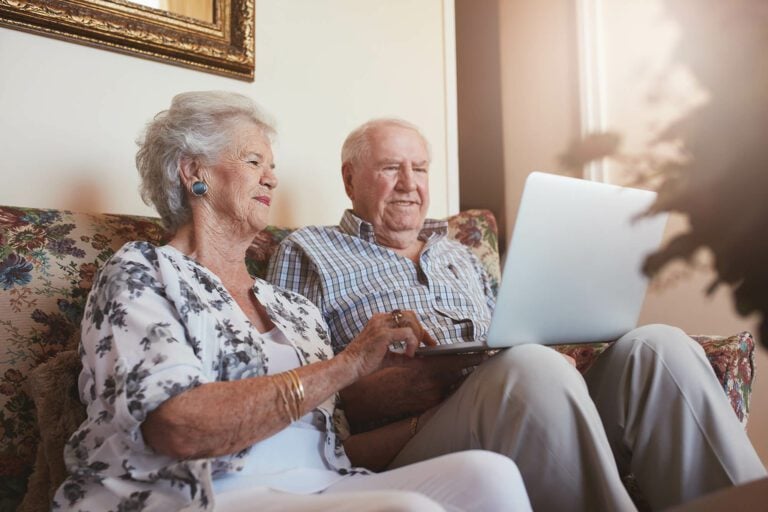 Whether you're going with a private or local authority care provider – choosing who manages and delivers your care needs careful consideration. Ask for information on each provider's standards of care, to understand exactly what you can expect day to day. It's also important to know if they provide back up carers, and what the process is if a carer falls ill or is unable to make it at the scheduled time.
While providers will likely do their own risk assessment for your safety, and theirs, you may also want to think about all potential care scenarios – including where things could go wrong, and what to do in an emergency. While the worst case scenario rarely happens, planning ahead can give you extra peace of mind.
And, if you or a loved one is particularly vulnerable to infections, or find it more difficult to recover from illness, you may want to request that your regular carers have undergone additional infection control training. It's also worth asking for detailed guidance on their protective measures such as protective equipment (PPE).
While Covid-19 rules in the UK have now relaxed, you're still well within your right to ask about the precautions and adherence to infection control that agency carers are taking to reduce the spread of the virus, or any potential germs. This can include whether they have access to lateral flow tests, if they've had their primary dose, secondary dose, or booster vaccinations, and if they're required to go through a period of isolation if they test positive or have symptoms of illness.
How do I prepare for a home visit?
Before your first day of care, run through your care plan with the care agency. Don't be afraid to speak your mind about how you like things done during the day, and what would make you most comfortable. While your visiting carer will only be there for a short time, it's still important that they have all the information they need to provide a personalised care experience.
It's also important to factor in any additional care provided by your friends or family. For example, if you have a son or daughter who calls round in the evening to cook and eat dinner with you, it may make sense to arrange your home care visits to be in a morning, or afternoon time slot. 
It's worth remembering that with visiting care, it's not always possible to have one dedicated carer, instead, you may be supported by carer team. This is usually due to staff rotation and changing shifts, as well as the number of people in your area using the service.
To make the most of your time with your carers, keeping the things they need such as cleaning products in obvious places i.e a dedicated cupboard in the kitchen, can be a big help. It can also help to make a list ahead of time of any particular tasks you do or don't need help with that day.
Finding a private carer for home visits can encourage a greater consistency of care, as you'll work one-on-one with the same carer each day. They'll quickly get to know you, and your routine. Elder has recently launched a Daily Care service in London – matching bespoke carers from our independent network with those who are looking for a little extra support with daily activities. 
What does a carer do during a home visit?
A visiting care professional's main responsibility is to provide essential care and support that improves your quality of life.
Typically, each daily visit will usually last between 30 minutes and two hours, however the duration of visits should reflect and meet your needs. Visits can happen a few times a day, and during these visits a carer will help you with things like getting washed and dressed, toileting, preparing and eating meals, and helping with things around the house, such as laundry. They can also provide specialist care for conditions such as dementia, osteoporosis. Of course, the exact role your carer plays in your daily life will be tailored to your individual care plan.
While your support needs will be central to your visit, your carer will be there to provide meaningful contact and company too. This could range from a cup of tea and a chat, to playing a quick puzzle or game, which is also important in supporting a healthy mind. Some carers can help you get to doctors appointments too, or travel to social events such as church services or community group visits. 
If your care plan doesn't involve much personal care, you may be offered something called 'sitting care'. These are longer daily visits that allow your care workers more time to provide quality care and real companionship – helping you with housework, running errands, and supporting you with your hobbies.
What does a home visit nurse do?
There are some advanced care tasks that care specialists won't be able to help with, and that are better suited to nursing care.
For example, if you've recently left hospital you may need regular blood pressure monitoring, or have a dressing or a wound drain that needs proper management.Your medical team may arrange for weekly home care visits from a registered nurse.
If you have a stoma or catheter, a home visit nurse can check the skin around the site it is healthy, and help treat infections. This is particularly important if you're still adjusting to managing your stoma or catheter.
The administering of medication should also only be done by a registered nurse, or by the person taking the medication. This is to reduce the potential for medication errors, such as taking the wrong dose at the wrong time, or taking it on an empty stomach. If you're living with a condition that makes it difficult for you to take your medication yourself, such as dementia or stroke, visiting nursing care may help you manage your condition in your own home, rather than moving into residential care.
More advice and resources 

Elder Standards – what you can expect Arranging live-in care for a loved one is a big decision. It's important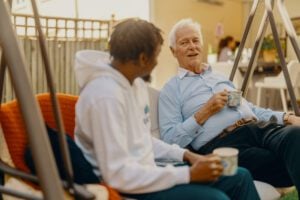 Customer stories Find out what live-in care is like from families who have arranged it themselves.   Trustpilot Every family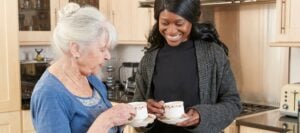 About us We're the UK's leading live-in care specialists, providing the alternative to the care home What we do Stories