Last year, Alzheimer's Society announced its biggest-ever single investment in dementia care research, awarding a total of £6 million to the first three of its 'Centres of Excellence'. We talked to the Society's Head of Research, Development and Evaluation, Colin Capper, about the potential impact that these research hubs will have in moving dementia care research forward, the plan to fund a further five – and why sustained investment is needed to allow us to meet the growing challenges of dementia.
What are the Alzheimer's Society Centres of Excellence?
We have a commitment to spend £100m on dementia research over the next ten years – as well as investing £50 million in the UK's first dedicated Dementia Research Institute. A few years ago we identified Centres of Excellence – research hubs around priority areas within dementia care research – as something we wanted to fund.
In 2017, the Office of National Statistics reported that more people have dementia on their death certificate than any other cause of death.
Whether it causes death or people die with it, it is a disease affecting 850,000 people in the UK and numbers are increasing – we expect it to be a million by 2021.
The cost to UK society of dementia is estimated to be around £26bn a year. But in comparison to other long-term health conditions such as cancer and heart disease, the levels of investment in research are relatively small.
The majority of funding continues to be in the basic science, which will help us to understand and develop drug targets – which is important – but while progress is being made there, we want to see an increase in clinical and care research being funded, which has been historically at a low level.
The community of dementia researchers needs to be able to grow at a rate that allows good research to be done. So, a big part of what we are doing through these Centres of Excellence investments is recognising that we need to inject funds.
This kind of research is about moving away from small-scale studies that risk duplicating each other, to a focused programme of work that gives people a point of reference as to where the body of knowledge around a particular area is – and what might be a valuable next step to take, either in developing that knowledge or implementing it.
How did you pick the priority areas for research?
In 2010, we worked with the James Lind Alliance and held workshops with over 1000 stakeholders around this, to establish a set of priorities for care research. We have used the ten priorities we, and other research funders, have isolated since as a point of reference.
They include effective implementation of good care practice, the impact of early diagnosis and primary care support, non-pharmacological or psychosocial interventions to manage psychological and behavioural symptoms of dementia, care in hospital settings, nutrition and hydration.
We then talked to 500 people affected by dementia through surveys and focus groups to hear back about what, within those priorities, was most pressing for them.
The third part of the exercise was making sure investments were relevant to our wider strategy over the next five years; for instance, ensuring that everybody who gets a diagnosis of dementia has an offer of support from Alzheimer's Society. Also, that those people have access to post-diagnostic support and that we understand what quality of life is and how to help people to maintain independence.
Which areas of research have the first three grants been awarded to?
All these parts helped us to decide on four themes, which we then put out to the research community for proposals – and we have made three awards now totalling £6m.
The first theme is quality of life, and the Centre of Excellence was awarded to the University of Exeter, which leads it, and its collaborators. To some degree, our Centres of Excellence are virtual in that they bring together collaborations of the best researchers across the country.
This Centre of Excellence is delivering the IDEAL Studies, which is about establishing a methodology to assess and monitor quality of life in dementia.
Quality of life can mean different things to different people – some might emphasise psychology, others might emphasise economic wellbeing or financial quality of life – and how you reliably measure it over time has methodological challenges.
This is the first longitudinal study of its type, following over 2000 people as their life and circumstances change rather than analysing historical data.
Understanding what determines quality of life to people will also then begin to identify the factors that determine whether quality of life either improves, is maintained – or deteriorates for people with dementia.
The second Centre of Excellence is hosted by the University of Newcastle, led by Professor Louise Robinson around PRI-DEM. PRI-DEM is short for Primary Care Dementia and focuses on how we can provide the right type of support to people living with a diagnosis of dementia within primary care settings.
There's a focus on community and primary care settings as being where good post-diagnostic support should be coordinated, and PRI-DEM will develop, test and evaluate the models of what we think this should look like for effectiveness and cost-effectiveness.
The third is around independence at home – based at University College London and led by Dr Claudia Cooper.
This is thinking about people who continue to live at home and how we reduce the likelihood of them having to be admitted to hospital or care homes earlier than necessary.
It will focus on the development of two interventions. The first is a training programme for family members, often carers, and will help them to assess the requirements of people living with dementia to stay independent while at home.
It is likely to raise awareness of issues of the home environment, support services, nutrition, hydration and falls, but also of carers understanding the unique pressures, they're under themselves and addressing those as a way to help those they love to stay out of hospital.
The second intervention is for paid care providers to take a home care service beyond being simply delivery of personal care and being able to advise on broader aspects around reducing the risks that can lead to people losing their independence.
We want to establish eight Centres of Excellence in care research, and towards April 2019 we will begin the process to select the next group of centres.
How is this research going to be translated into 'real world' applications?
Within my team, we have research translation managers whose role is to bridge the gap between research and practice – from awareness-raising through to developing strategies for implementation and influencing systems and policy change to allow new models of care to be provided.
Our research translation managers are working with each of the Centres of Excellence to create a research translation plan, looking at what is going to be produced, who the audiences are for the findings, the tools that emerge from it and what outcomes the research might have.
We're also engaging stakeholders initially in the south-west, London and in the north-east, in conversations about how this research might change practice.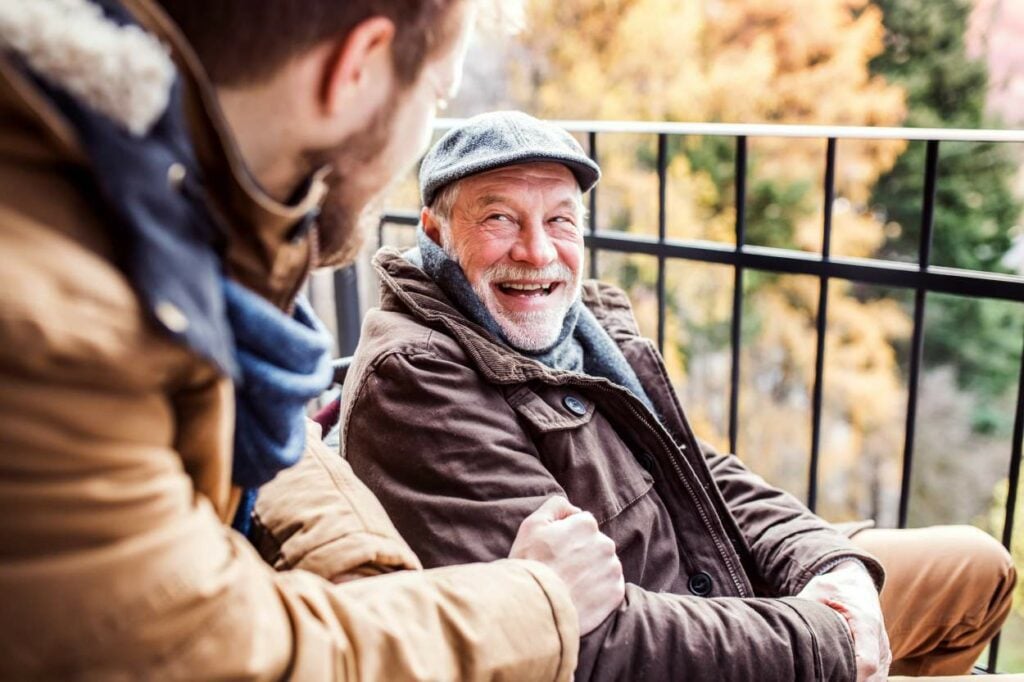 ---
The first event, which we are hosting with the Centre of Excellence in Exeter, is in November, bringing over 40 policy makers, researchers and care providers together to present early findings – and start conversations around what they might mean for policy and practice. We hope that will produce a set of commitments and we will then follow up with those people over the coming years.
How important is it that organisations such as the Alzheimer's Society drive the research agenda?
We have a role both in encouraging the Government and others to continue to invest in dementia research. In the scale of investment, the Government is making investments but need to do more. At the Alzheimer's Society, our investment has quadrupled since 2012.
We are at the front of the charge in making investments, both into the likes of the UK Dementia Research Institute, for which we're founding partners along with the government and Alzheimer's Research UK, but also in care services and public health research, such as the Centres of Excellence.
Our research network includes 260 people affected by dementia who review applications to us for funding and help us to set our priorities. They monitor and support the research we fund and support the implementation, where relevant.
Contact with people affected by dementia every day also keeps us focused on the need for both an investment in the basic science: how the brain works, what's going wrong in the brain, identifying targets that pharmaceutical companies can then develop medications to hit and on clinical and care research that will improve care today.
I think internationally that's an area of under-investment, but at the same time, dementia is complex, and if we find drug treatments for dementia within the next five years, it's not going to cure all dementia.
So the need for us to have investments in non-pharmacological interventions, or understanding systems and models of care – is a priority, and we need to continue to see that investment grow if we're to meet the demands that dementia is likely to put on society and us as individuals over the coming years.
This interview was part of a series brought to you by Elder. If you are looking for a live-in carer in the UK, Elder can help.
Read our latest interviews
Browse our latest interviews, and research on elderly living, from leading national experts.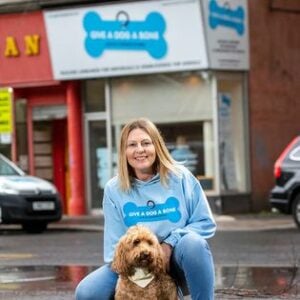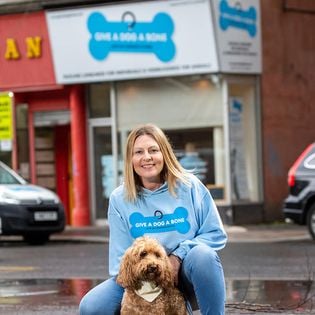 Give a Dog a Bone founder Louise Russell discusses her mission to provide companionship for elderly individuals through the love and comfort of pets. Learn more about her inspiring work to improve the lives of older people.
Read More »
Dementia 2020 Citizen's Panel: Making Britain the Best Place in the World for Dementia Care
Commissioned by the Department of Health the Dementia 2020 Citizen's Panel gives people with dementia and their carers a chance to discuss the experience of living with dementia. We talked to Gareth James from the Dementia and Disabilities Unit about the aims for and importance of this wide-ranging initiative.
Dementia Across Borders: Alzheimer's Disease International on the Global Approach to Dementia
Paola Barbarino, CEO of Alzheimer's Disease International, on the organisation's goal of making dementia a global health priority, cultivating understanding, both locally and globally, and working to reduce the stigma associated with the condition.
Dementia Across Cultures and Ethnicities: An Interview with Author, Dr Julia Botsford
We talked to Dr Julia Botsford about the questions and issues that cultural and ethnic differences can raise in the provision of support and the creation of services for those living with dementia and their families.
Dementia and Depression in Later Life: Early Biological Changes May One Day Help Us to Predict, Track and Treat Those at Risk
Could we one day predict – and treat – those at risk of dementia years before they have symptoms? Professor John O'Brien's work at Cambridge University on the role of 'biomarkers' may one day make this a reality – as well as helping other conditions such as later life depression.
Learning Disabilities and Dementia: Providing Effective Care for Those with More Complex Needs
Research indicates that people with a learning disability are more likely to develop dementia, and earlier. For MacIntyre's Emma Killick, it's vital that boundaries are broken down between specialist healthcare organisations and charities in order to respond to a complex set of needs.