It is always important to select the right live-in carer for your loved one. If a loved one is displaying behavioural problems, a carer with the requisite experience will be able to implement specific strategies. These strategies will mitigate the impact these behaviours can have.
What are unpredictable and challenging behaviours?
If your loved one is displaying challenging behaviours, which can be particularly acute for those living with dementia, their quality of life can be adversely affected if the situation is not managed appropriately. The terms changeable and challenging behaviours are far-reaching but can include:
Verbal and/or physical aggression
Property destruction
Socially unacceptable behaviour
Becoming uncooperative and/or withdrawn
Actions causing self-harm, such as the inhalation or ingestion of objects
What causes unpredictable and challenging behaviours?
There are a variety of reasons as to why your loved one might be displaying challenging behavioural problems. Unpredictable behaviours can lead to accidental injuries, such as a fall, which can take a toll on your loved one's general health and wellbeing.
Withdrawing from friends and family can often occur when these behaviours are not managed correctly, which can lead to additional feelings of depression and isolation that will exacerbate the situation.
Often, such changes in behaviour are gradual and develop as health conditions progress. It is particularly common for people living with dementia, who might begin to experience changeable emotions, memory loss and difficulties communicating.
It can equally be an issue for those who are coming to terms with a life-limiting or terminal diagnosis. The stress this unsurprisingly creates can cause sud
As dementia advances, pain, anxiety or tiredness can result in changing behaviours. This is why having an appropriate dementia care plan in place is essential to ensuring the wellbeing of your loved one.
Are there any common triggers for challenging behaviours?
Behavioural problems are often very personal and keeping a record will help to identify whether your loved one has any particularly unique triggers.
If you and your loved one's carer understand what triggers certain behaviours, it might be possible to prevent them from happening so frequently. Emotional and practical support stemming from behavioural issues is one of the key areas in which a home care is able to provide help and reassurance
Again, this is intensely personal. However, some common triggers include:
Tiredness and a lack of sleep
A change in routine
Noisy environments
Discomfort or pain
Significant life events
Changes in working and/or living environments
Medication changes
Frustration stemming from difficulty communicating effectively
Are there any effective strategies for managing challenging behaviours?
It can sometimes be challenging to know how best to care for someone with behavioural issues. Your loved one might not recognise what is happening or understand how their behaviour is affecting both themselves and those around them.
This is precisely why having access to a comprehensive program of companionship live-in care for your loved one is so important.
Our carers often adopt an approach called positive behaviour support. Essentially this involves:
Working to understand why your loved one is displaying particular behaviours
Avoiding or reducing triggering situations
Helping your loved one to replace challenging behaviours with new skills and strategies that will improve their wellbeing
We believe that delivering comprehensive care at home involves developing a unique approach that has been fully tailored to the needs and requirements of your loved one. There are, however, a cluster of core strategies which help significantly in managing challenging behaviours. These include:
Implementing predictable, practical and achievable routines
Preparing for any unavoidable changes in routine, such as allowing for more time to prevent worry or confusion
Introducing any significant changes to routines gradually
Forwards planning to mitigate the impact of any potentially stressful situations
Considering whether your loved one is bored and/or in pain or discomfort
Consistently practising clear communication
Teaching your loved one how to ask for anything they need or want
When challenging behaviours occur, staying calm and trying to diffuse the situation safely is vital. Our carers understand that behaviour is a clear expression of how your loved one is feeling. In addition to demonstrating that they understand, our carers will also offer reassuring words and avoid exacerbating the situation by stopping an activity or providing a distraction.
Providing effective elderly care can be complicated, and care plans often need to be refined and adjusted to account for situational changes. Your loved one's carer will closely monitor their behaviours to ensure that their needs are consistently met. The carer will always try to ensure a positive outcome is achieved.
Crucially, your loved one's carer will endeavour to both see and understand the person behind the challenging behaviours. The more they learn about your loved one, the more likely they are to be able to develop effective strategies to manage and reduce complex behaviours.
In addition to general likes and dislikes, your loved one's carer will talk with them about their lives. The carers we work with must understand the relationships they have, and what makes them tick.
Your loved one may exhibit behaviours from the particular industry they were once employed. For example, an ex-teacher may prefer to stand up and walk around a room at specific times.
It is this level of understanding that will help your carer to create personalised and highly effective behavioural management strategies. These strategies will improve the health, wellbeing and quality of life of your loved one.
Call us for expert live-in care advice
Where's Your Head At? The Importance of Expressing Emotions at Every Age, Mental Health Foundation

The Standing Together Project aims to improve the emotional health and community connections of older people living in supported housing. Project coordinator and Late Life Programmes Manager for Empowerment and Later Life for the Mental Health Foundation, Jolie Goodman, talks to us about the power of group interaction.
Learn more about home care
Take a look at more Elder guides on how to arrange and adjust to care at home.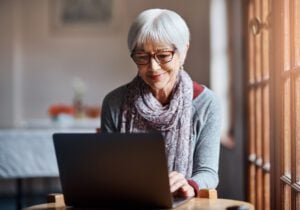 What type of background checks should I be doing on a home carer? When you employ a home carer to look after a vulnerable