Talking about dying is really tough. It's why each year, Hospice UK hold's 'Dying Matters Week' and encourages the nation to talk about death, dying and grief so that everyone knows where to go for the quality, end of life support they deserve. If you've lost someone yourself, or are simply looking to learn more about it – we hope the resources below help. 
Taking the practical first steps
When a loved one dies, it might be very difficult to consider practical tasks. Below are some resources to guide you through the process.
Citizens Advice: Arranging a funeral – This easy-to-understand guide from Citizens Advice runs through all of the key decisions and considerations you should go through when arranging a funeral for a loved one.
Coming to terms with loss
It's never easy coping with the passing of someone you love. And, although it can often feel like it, you're never alone. As well as the support of friends, family and neighbours, there's a range of specialist charities that you can rely on.
Planning Well: An (Un)Expected Journey with Hospice UK's Sarah Russell
Head of Research at Hospice UK and Florence Nightingale Foundation Scholar, Dr Sarah Russell has over 25 years' experience in palliative care. We talked to her about the positioning of death in modern society, the idea of "dying well" and the importance of advance care planning at any stage of life.
Using NHS services
The National Health Service offer a range of guides and resources that can help you with self-care throughout the process of grieving. As well as visiting your GP, they offer a range of online services.
Find psychological therapies – Grief can very often impact mental health. The NHS offers various therapies to help you better cope with stress, anxiety and depression that commonly stem from the grieving process. This online portal allows you to get started with a self-referral.
Coping with bereavement – The NHS has put together this hub for those who are coming to terms with loss. It talks through some of the common symptoms you're likely to experience and signposts you in the direction of resources and support services in the health service and beyond.
Building new friendships
Sometimes, the support that works best for people is talking to people in a similar situation.
Age UK Befriending Services – The leading national charity for elderly people offer befriending services for those who've recently experienced a bereavement. These can be invaluable if you or a loved one are struggling to live alone as a result of someone's passing.
Independent Age Regular Visits – If you want someone to check in and make sure your loved one is alright, you can arrange regular visits from an Independent Age volunteer. It can be a really useful service if someone close to you has recently been left without their spouse.
Re-engage – This is a charity that exists to support older people who live alone and have set up a UK-wide call companions' service, available even when home visits aren't possible. It means there's always someone over the other end of the line to talk to.
Learn more about elderly care
Take a look at more Elder guides on later life.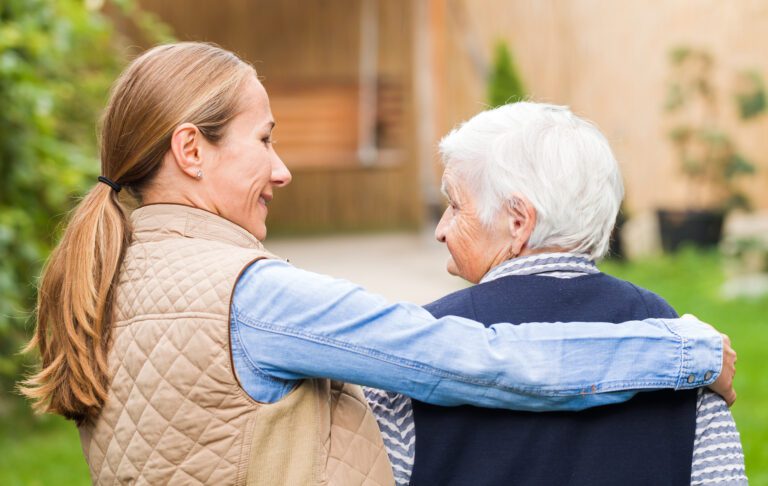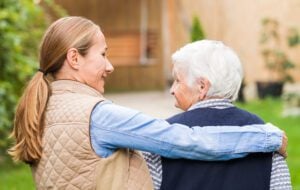 What is Elder Care? It can be difficult to define elder care or elderly care as it is often called because it can include