Short-term care, also known as respite care is provided to vulnerable people to keep them safe and support their quality of life. It is provided on a temporary basis, often following a stay in hospital or illness, or to give a primary caregiver some much-needed time off.  Short-term care can also be used as an interim solution while an individual is awaiting the results of a local authority care needs assessment and a more permanent care plan. 
Elder specialises in short-term live-in care, meaning a professional carer will move into the home and provide peace of mind 24/7. They can help with a wide range of everyday tasks, from cooking and cleaning to getting washed and dressed, while helping maintain a familiar routine. 
It's estimated that 9% of the UK population is caring for a loved one themselves. It's a demanding responsibility, and being able to take a break from time to time while knowing that their loved one is safe is crucial to their mental and physical well-being. 
However, respite care can't always be planned for. If existing care arrangements fall through, or someone is facing an unexpected hospital discharge, we can help get emergency respite care in place in just 24 hours, for however long you need it. 
What is short-term respite care?
Short-term respite care is a form of temporary care for people who are older or vulnerable. It ensures they have the support and specialist care they need if they suddenly find themselves unable to take care of themselves safely, or if their regular carer is unable to look after them for a short period. 
Short-term live-in care from Elder is delivered by a skilled social carer, who you're matched with based on needs and personality. The live-in carers we work with are experienced in supporting people with a wide range of needs – from early to late-stage dementia, to people living with cancer, a physical disability, or recovering from stroke. 
Elder-approved live-in carers are also used to working with and communicating with multiple teams to support your well-being and recovery – supporting occupational therapists, GPs, community nurses and social workers to ensure all complex care needs are met.
Common short-term live-in care scenarios include – 
To support home-based recovery following short-term illness or a fall
To provide additional support to a spouse if they're struggling to cope while a loved one is temporarily incapacitated
To provide consistent care for those living with dementia, who will likely become confused or agitated if temporarily moved into a care home.  
To assess whether staying at home is the best for a person's well-being, rather than residential care
To cover a period of care, while a family waits for the outcome of a care needs assessment or means test
What does a live-in respite carer do?
short-term live-in carers perform a range of domestic and personal care duties to support well-being. Exactly what your carer will support with will be bespoke to your care requirements, but common tasks can include –
Is there anything a live-in respite carer can't do? 
The live-in carers Elder works with are highly skilled independent care professionals, not nursing professionals. This means they're able to support with personal care tasks such as washing, diary planning and household tasks, but are unable to administer medication or perform tasks undertaken by a medical professional, such as assisting with stomas, catheter care, peg feeding, or complex wound care. If you're unsure if live-in care is right for your needs, click the button below to create your free MyElder account and get no-obligation advice from a Care Adviser. 
What are the benefits of respite care?
One of the main benefits of short-term live-in care is that it provides a continuation of care – allowing a person to maintain as much normality as possible while reducing stress, disruption and logistical challenges.
Being able to stay at home is preferred for many elderly people receiving short-term care. It means they can remain in a comfortable environment and carry on with everyday life – keeping the same daily routine they're used to, and if they're a pet owner, they can avoid being separated from them. It can also provide additional comfort to someone with dementia or vision loss, as they'll be familiar with their environment.
Live-in respite care also ensures an older person is supported by a single dedicated carer. Care homes rely on a staff of carers which may be difficult to adjust to, especially if it's a person's first experience of professional care. Some domiciliary agencies that offer pop-in day care services may not always be able to guarantee the same domiciliary carer for each visit either, so it's important to check with the provider if this is something that's important to you. Read more here on the type of Respite Care services available.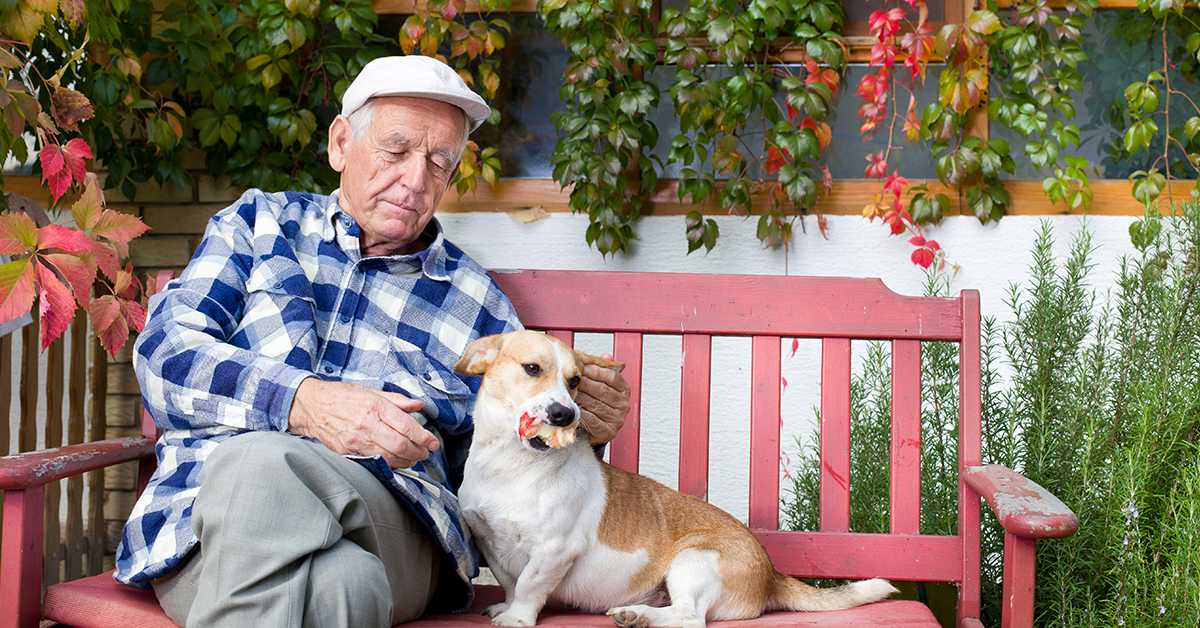 When is short-term respite care needed?
There are a variety of scenarios where a person may need short-term care. It's an incredibly flexible service available to support a variety of circumstances people can find themselves in.
Support discharge from the hospital
Convalescent care is one of the most common types of short-term care and is received following a stay in the hospital. To make sure people can be discharged on time and to reduce the chances of readmission, short-term care is used to support recovery.
Getting back home can be incredibly beneficial to recovery as it encourages and creates more opportunities for gentle movement. Prolonged periods in bed (like being in a hospital) can lead to a loss of mobility and muscle strength. In fact, for those over 80 years old, 10 days in the hospital could lead to up to a 10 per cent loss of muscle mass. 
Short-term live-in care following a hospital stay can help people get back on their feet by having someone there to do daily errands, support them with personal care and offer the peace of mind of another pair of eyes should your loved one need medical assistance. It can also help them to get adequate rest to help the body repair itself – away from the noise of other people and medical equipment. 
Support recovery from illness
Similarly, short-term care can assist people in their recovery from an illness or fall. Having support at home to complete daily tasks such as laundry, cooking, cleaning and running errands as well as assistance with personal care can help ensure recovery isn't compromised. Being cared for at home can reduce your risk of infection too as it's easier to limit your contact with others while your resistance is lower. 
To prevent hospital or care home admission
Having short-term live-in care can help to avoid hospital readmission following illness or surgery. In fact, according to the NHS, 20% of hospital admissions could be avoided simply by having the right care in place. 
Having someone at hand to assist with daily tasks means you or your loved one can focus on recovering and not risk injury or relapse.  
To support end-of-life care
Short-term care can sometimes be appropriate to help with meeting certain goals in a short space of time, such as getting the home environment and routine established for at-home palliative care, or helping the family to develop specific skills needed for care at home.
To ease the pressure on unpaid carers 
According to Carers UK, 4.7% of the population in England and Wales are providing 20 hours or more of care a week – that's the equivalent of a part-time job. Not only is this caring role having a significant impact on mental and physical health – with 60% of family caregivers reporting that they're living with a long-term condition, it is also limiting career and lifestyle opportunities, with increasing numbers turning their back on work and their social connections. 
Being able to take regular, temporary breaks is crucial. Whether they choose to catch up on some rest, visit somewhere new, or reconnect with friends and other family members, having a bit of time to focus on themselves helps improve mood and self-esteem, and reduces the risk of caregiver burnout.  
If you're a primary carer, a live-in respite carer can work with you to maintain your loved one's routine and provide the same level of personalised care while you're away. 
How many nights can a live-in carer stay?
Some care providers may have a minimum booking, for example, you may need to book a carer for a minimum seven-day period, even if you only need support for 4 or 5 days. It's always worth checking with providers what their terms are for short-term periods of respite care. 
With Elder, you can book respite care for as little as 3 days at a time. If you're unsure how long you'll need care for too – for example, if you're booking it to support an unknown period of recovery, we've made it easy to extend your placement. 
How much does short-term live-in care cost? 
The costs of respite care, particularly live-in care can vary a lot depending on what you're looking for. Some providers will charge a hefty premium for shorter periods of care due to a range of factors including carer availability. 
If you'd like a care provider to take a hands-on approach – assessing your current situation and home environment, and designing a daily routine or care plan, this will cost more, potentially up to £2000 a week. 
If you'd like to retain a bit more control over how care happens – for example ensuring existing routines are maintained, and choosing which areas of daily life you'd like the carer to support yourself, the price of respite care will usually be lower. At Elder short-term care usually costs around £625 for 3 days, and £1450 a week. 
It's also important to check with care providers whether they charge any additional surcharges, such as upfront joining fees, fees if the carer is woken during the night to provide support, or increased rates over bank holidays. At Elder, we never charge extra for these, as we believe they should be included as standard. 
We've provided home care to over 500 towns and cities across the UK
Whether you're looking for long-term live-in care or respite care, we'll connect you to trusted UK carers with the right skills and experience.
Answering your questions
We understand you may have questions about short-term care and whether it's the right solution for you. If you're concerned about the cost of short-term care – we have a guide to help you understand the costs you'll be looking at and how you can secure funding if necessary.
In many cases, the starting point to arranging short-term care will begin in the hospital with an assessment. However, you can also arrange care directly with Elder. To get started, you can give us a call and complete a care appraisal.
Read more later life articles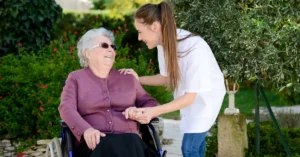 Post-operative care, also named convalescent care, is a crucial aspect of recovery following a surgical procedure. This specialised care is tailored to meet the unique
Read More »