Quick summary
Motor neurone disease is not one singular condition but instead a collection of conditions which affect spinal nerves in the brain.
Motor neurone disease is more common in those over forty, and affects more women than men.
Motor neurone disease is a progressive condition but the right support and care can help with managing symptoms and living independently for longer.
Motor neurone disease usually affects people over the age of forty. Diagnosis is more common in women than men, and around seven in every 100,000 people in the UK have MND. Approximately 5% of people with the disease have a family history, but for the majority diagnosed with MND, the reason is unknown.
The disease gradually destroys the nerve cells it attacks, meaning symptoms will worsen over time. The exact impact of MND on a loved one's life will depend upon the type of disease they have. Home care can help those affected to adapt, as their symptoms change and develop.
Motor neurone disease (MND) can be a daunting diagnosis, with symptoms that make day-to-day living a challenge. Care is available to help your loved one manage their symptoms, ensuring they can live life as independently as possible in their own homes.
While a small proportion of cases may be hereditary, identifying the exact cause is not always possible, and more research is needed to assess the risk factors.
What is motor neurone disease?
Motor neurone disease affects the nerves responsible for everyday functioning such as swallowing, breathing, and walking. There's no cure available at the moment but being informed can help a loved one to better understand and manage their condition.
The right treatment and care can help to slow the progress of the disease and improve their quality of life. Additionally, with support from a live-in carer, your loved one can receive personalised practical and emotional comfort.
It's thought that approximately 10% of motor neurone diseases have genetic components and are hereditary. The remaining 90% are considered random, with no clear explanation.
It, therefore, appears that in some forms of MND genetics play a role, but not always and a combination of other influences and risk factors likely lead to the expression and experience of MND in later life.
What are the symptoms of motor neurone disease?
Symptoms often progress slowly, affecting specific areas such as the arms and legs, respiratory system, or the mouth.
Symptoms then may include:
Slurred speech
Fatigue
Muscle pain and weakness
Cramps
Difficulty with swallowing
Clumsiness
Weight loss and muscle loss
Shortness of breath.
As the condition advances, symptoms may progress to the point of:
More severe difficulty breathing
Joint pain
Muscle loss
Drooling from problematic swallowing
Personality changes.
Many with ALS may find language and memory are affected, and some may develop dementia. Home care is targeted to support and assist with everyday living where these symptoms become problematic, so those with MND needn't feel alone in managing the condition.
If a loved one shows a number of these symptoms, they should see their GP as soon as possible. They'll be referred to a neurologist if there is a suspicion that the cause of the symptoms is motor neurone disease.
There are no specific tests for MND. However, a GP may use the following measures to rule out other causes and confirm their diagnosis:
Blood tests
MRI Scan of brain and spine
A lumbar puncture that collects fluid from the spine with a thin needle, also known as a spinal tap
An electromyogram (EMG) or nerve conduction tests to establish the level of electrical activity in the muscles
What are the common forms of motor neurone disease?
The most common type of MND is amyotrophic lateral sclerosis (ALS), the same condition Stephen Hawking lived with for decades. It affects the muscles in the face, arms and legs, causing stiffness, weakness and muscular deterioration.
Other forms include progressive muscular atrophy (PMA), primary lateral sclerosis, spinal muscular atrophy (SMA) and progressive bulbar palsy (PBP).
Progressive bulbar palsy affects the muscles used for chewing and swallowing, affecting one in five people with MND.
Frontotemporal dementia with motor neurone disease (FTD-MND) is a rare form of MND that causes personality changes and memory difficulties and may require specialised dementia care.
Progressive muscular atrophy is less common, with symptoms first appearing in the hands and feet.
Primary lateral sclerosis is another rare type of MND with symptoms appearing in the legs before affecting other parts of the body.
Motor neurone disease can affect children and adults, although it typically affects those in their 60s and 70s. Many of those seeking private care for their loved ones will be looking for dementia care and support with MND.
It is important to appreciate how vital compassionate elderly caregivers are in making a positive difference to lives. Those with MND shouldn't feel they have to give up their homes to get the support needed. Your loved one can maximise their independence, their freedom of choice and stay in the comfort of their own home with professional, trusted live-in carers.
There's no cure, but there are ways to manage and hopefully slow the progression of MND. Practical personal support, assistive therapy and devices for independent living, possibly physical therapy, speech therapy, and in some cases medication, can all form part of a management plan.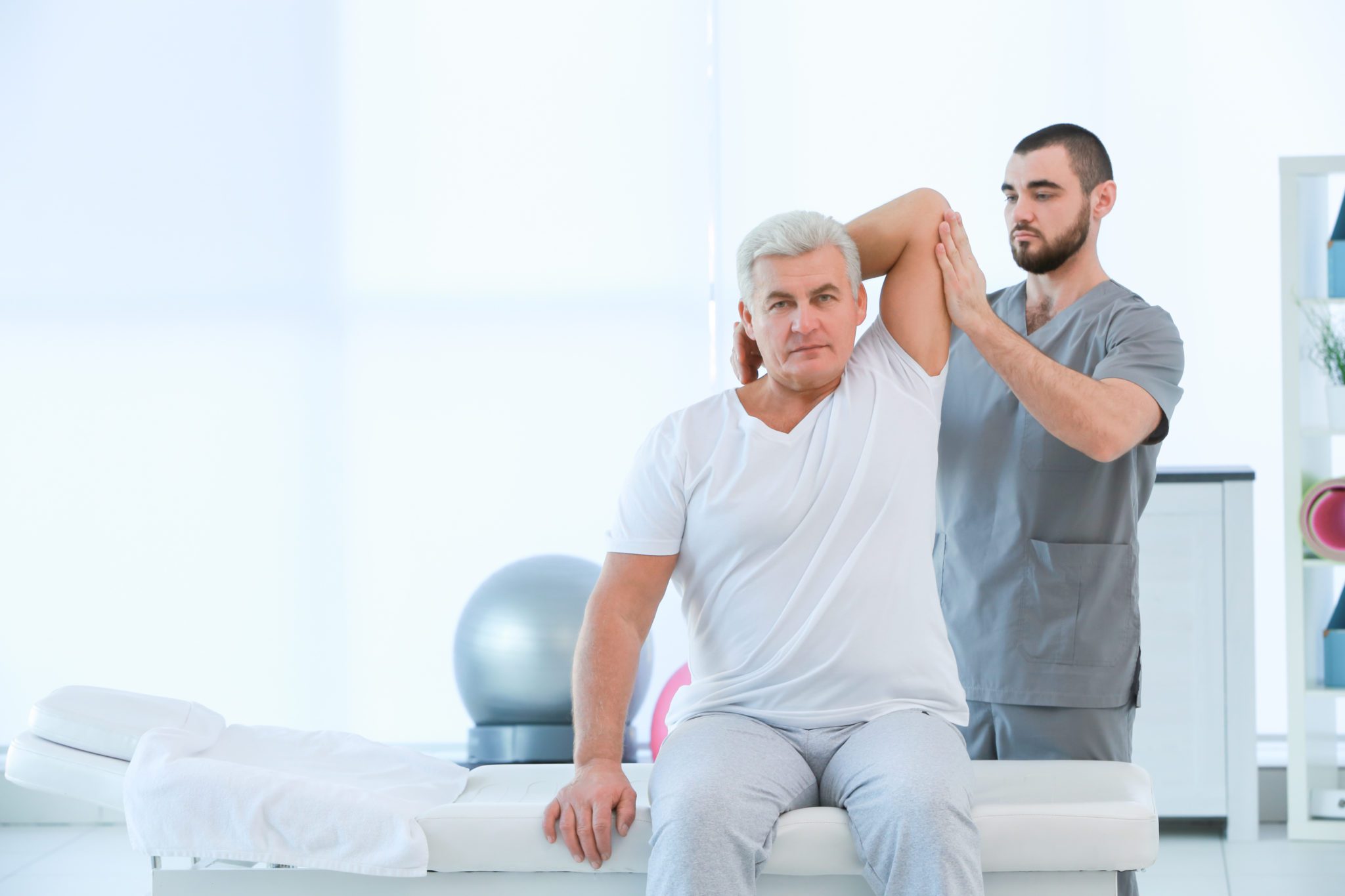 How to care for motor neurone disease
There's no cure for motor neurone disease, but a team of medical specialists can help to manage the effects of MND on your loved one's life:
A physiotherapist will help with physical and mobility problems, so that movement and breathing is easier
An occupational therapist can help with managing everyday tasks using adapted equipment for greater independence
A dietician will advise on eating, healthy diet, hydration and maintaining a healthy weight
A speech and language therapist can help with slurred speech and problems with swallowing
Treatment options include medicines to manage symptoms, tube feeding, breathing and ventilation support and complementary therapies. There are also treatments currently in development that could prove effective in the future.
Researchers are currently developing new treatments for MND that may prove effective in the future. These include:
Gene therapy to switch off the genes that cause MND
The use of Interleukin-2 to protect nerve cells from damage
Stem cell research to create new motor neurones
Care options
With complex conditions such as motor neurone disease, carefully considering care options is important. The general care options available to you will include:
Nursing care
Residential care
Assisted living
Domiciliary care
Live-in care
24-hour care
With conditions such as motor neurone disease, care options such as residential care, assisted living and domiciliary care may not be enough especially as the condition progresses.
Instead nursing care, complex live-in care and 24-hour care will likely be the most appropriate options.
How can Elder help with motor neurone disease care?
Elder offers live-in care services across a variety of complex conditions, including motor neurone disease. Complex live-in carers are able to help assist with treatment plans and support with medication as well as performing general day-to-day live-in care duties including:
Housekeeping
Running errands
Pet care
Cooking and meal preparation
Personal care
Companionship
Motor neurone care services can help your loved one to live more comfortably in their own home, assisting with the challenges presented by MND symptoms. This one to one, live-in care will provide not only physical support but the emotional support and companionship, which is pivotal to mental wellbeing.
As the condition progresses, more care may be required – this is where 24-hour live-in care may become necessary. With 24-hour care more than one carer is on hand and your loved one will receive 24-hour professional care and support.
This type of home care means you can rest assured that your loved one is in good hands with a reliable, professional carer, specially selected and matched to their needs.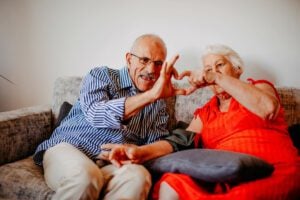 Heart disease care According to the British Heart Foundation, over 7.6 million of people across the UK are affected by heart and circulatory conditions, such
Read More »