Take Time for Yourself
It's all too easy to become lost in the role of carer. Making sure that your loved one is happy, healthy and well-fed can mean losing track of your own needs. Most carers have to hold down some form of a job, even if only part-time, and many still have school-age children at home to look after too. This can place even more stress on the management of day-to-day life for all concerned.
A major feature of caring is putting other people's needs above your own. For short periods this is doable, but over time you can quickly find that your own needs are constantly on the back burner.
Everyone needs a break now and then, so before you become stressed and worn down by the responsibilities of caring, book yourself a holiday or short break. Look for private care companies who can provide live-in care while you are away, for complete peace of mind for yourself and your loved one. Private live-in care can be tailored to you loved one's exact needs, so request a carer experienced with dementia or Alzheimer's care if necessary, and go and relax while someone else takes the responsibility, if only for a few days.
Make a Plan
Many of us 'fall' into becoming carers as soon as it becomes apparent that one or both of our parents requires regular assistance with day-to-day living. You need to assess your options and discuss them with other family members and friends to find a workable solution for your particular needs.
Arranging Power of Attorney is an important step that you should take sooner rather than later. Many elderly people fall prey to con artists who can trick them out of their life savings, so keep an eye out for unusual financial transactions on their bank account. People with dementia can become confused about money, so having the ability to take control of finances puts you in a good position to avoid losses.
Ask other family members if they could take turns in taking your parent out for the day, or come to visit and spend time chatting. Perhaps you have a brother or sister who could ask your parents to stay for a week or two, giving you some much-needed space? Examine all the options, and don't be afraid to ask for help.
Keep Stress to a Minimum
Caring for elderly parents can be a source of frustration in some circumstances, particularly if you have not previously had the best of relationships with them. It's vital to be honest with yourself about your feelings, and you may find it helpful to discuss the matter with a doctor or medical practitioner, particularly if you are experiencing difficulty sleeping, eating, or managing your own emotions.
It may be that you have fallen into the role of carer but that you are becoming increasingly unhappy with the situation. Don't berate yourself if this is the case – not everyone has the mindset or required qualities to be a caregiver, and there is no shame whatsoever in admitting this.
Care at Home
You may feel that putting your parent into a care home is the only alternative open to you. You can ask your local authority for help, and they will do a free assessment of the type of care that your parent could receive, along with a financial plan of assistance if that is appropriate to your circumstances.
Even if you and your loved one don't qualify for government assistance, you could still opt for your parent to receive in-home care from a private company specialising in providing elderly care services. Care at home services provide anything from a couple of hours' support once or twice a week, through to 24/7 dementia care from a dedicated live-in carer.
Employing a full-time caregiver gives your parent the chance to form a relationship with someone who will also become a friend and companion to them. Having someone on hand around the clock means that they can continue to enjoy a high standard of independent living yet with all the benefits of having someone to help with shopping, cooking, social events and pastimes whenever they need.
Most elderly people prefer to stay in their homes whenever possible, as they find comfort in their familiar surroundings. Thanks to the help and assistance offered by dedicated, professional caregivers, this is now an option for increasing numbers of elderly people, giving them a better quality of life even when they can no longer comfortably cope on their own.
How can caregivers overcome sleep problems?
We asked Channel 4 sleep expert Stephanie Romiszewski about the impact of poor sleep, and how caregivers can break unhealthy sleep cycles.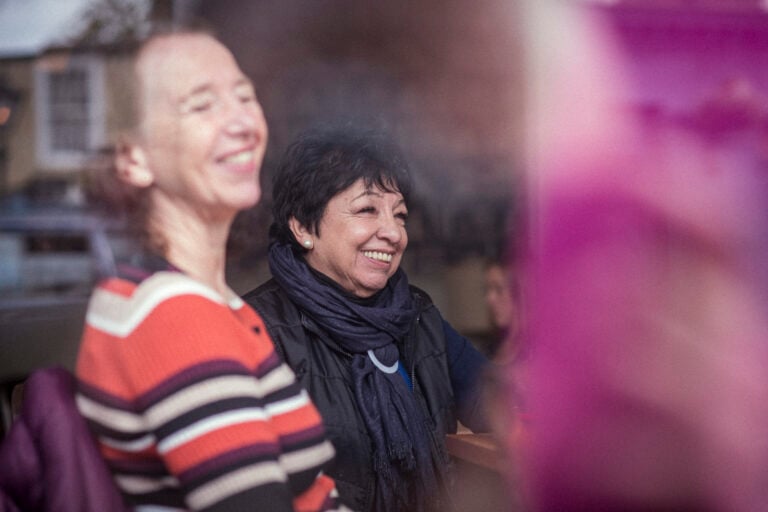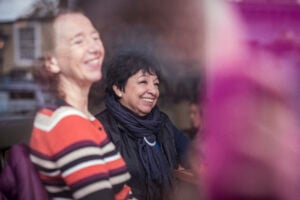 Whatever form of dementia someone may have, it can significantly impact both individuals living with the disease and their caregivers. This guide to Dementia