At Elder, we provide high-quality private
live-in care
for the elderly and those in need in Exeter.
Or call us, we are here to help
What is live-in care?
As we get older, we can find ourselves struggling to cope with day-to-day tasks. If you've noticed that an elderly loved one isn't coping well in their own home, then you're probably considering what options are available to help them.
Moving them into your own home is not always an option, and many older people are quite resistant to the prospect of moving into one of the care homes in Exeter. Now there is a third option and one that is proving increasingly popular with many families who are worried about their elderly loved ones.
With live-in care, a dedicated caregiver moves into your elderly relative's home and provides help and assistance whenever it is needed.
From help with housework to facilitating entertaining trips out and about, the carer will do whatever they can to ensure that your loved one is well cared for throughout every single day and night.
What makes live-in care a better option than a care home in Exeter?
Many elderly people are reluctant to leave the comfort and familiarity of their own homes to move into residential care. Aside from the trauma of parting with treasured possessions as they downsize from a home into one room in a care home, the prospect of a completely new lifestyle can be daunting for an elderly person who is used to independent living.
With a live-in carer, there is no need to adapt to a new lifestyle, as the carer will do everything in their power to ensure that your loved one continues to enjoy all their favourite pastimes.
Whether your loved one lives in Exeter itself, or one of the surrounding villages, such as Cowley, Longdown or Farringdon, they will have friends and neighbours, along with a familiar routine, which the live-in carer will help to facilitate.
Rather than requiring your loved one to adapt to a new timetable, they can continue to enjoy all of their favourite things, with the carer always on hand to offer support and assistance.
Many of our care recipients have pets, which the majority of care homes just cannot accommodate, because of health and safety legislation. Yet pets are renowned for offering a wide range of health benefits, such as lowered blood pressure and reduced incidences of depression.
With the help of a live-in carer, who will happily take on pet-care duties if so required, your loved one can continue to enjoy their relationship with their much-loved animals.
We provide live-in care in Exeter and the surrounding areas
By providing live-in care services in and around Exeter, we are committed to delivering the best possible level of care for your loved ones.
How can live-in care in Exeter keep my loved one safe and comfortable?
Loneliness is a real scourge of the elderly, responsible for a range of health issues. Simply having a live-in companion can make all the difference to those in later life who are feeling lonely and vulnerable in their own home.
If your loved one is fearful of living alone, knowing that there is another person in the household can provide great comfort and foster a better sense of wellbeing.
Many of our clients lie awake at night worrying about the health and safety of their elderly loved one. The presence of a live-in carer in your loved one's home can give great peace of mind, not just to your loved one, but also to other family members, who can relax in the knowledge that all Elder carers are trained in emergency procedures, and can take charge in the event of an accident or mishap.
With the media regularly reporting on unscrupulous callers who prey on the elderly, seeing them as easy and vulnerable targets, having another responsible adult on the premises acts as a powerful deterrent.
An Elder carer will help with household chores and facilitate outings, to ensure that your loved one enjoys life to the full. From accompanying your loved one on shopping trips to Princesshay to gentle Tai Chi classes at Cowick Street, the carer will make sure that your elderly relative enjoys a rich and fulfilling lifestyle.
The carer will make appointments at Mount Pleasant Health Centre or Exeter Hospital, collect prescriptions, for example from St Leonard's Pharmacy on Athelstan Road, and ensure that medication is taken promptly.
They will make sure that your loved one eats healthy and nutritious meals, and will do whatever they can to ensure that they are supported throughout every day and night.
How much does live-in care in Exeter cost?
Most of our clients anticipate that the cost of Elder live-in care will be similar to the value of a place in residential care, particularly since the carer provides 24/7 dedicated care on a one to one basis.
Standard live-in care with Elder is [live-in-price] per week. There are no hidden costs, and you're free to add additional extras only if you want them, so you can plan your budget with confidence.
How can I find out more?
Here at Elder, we are passionate about enabling the older generation to make the most of every single day. We are always on hand to offer help and support to our clients and their families, so call us today to discuss our services in greater detail and to see whether live-in care could be the most appropriate solution for your loved one.
Our knowledgeable customer care advisors are on hand seven days a week to take your calls, between 8 am and 8 pm. You can discuss our live-in care service and find out what makes us different, with absolutely no obligation.
Real life story: Colin and Dulcie's story
Dulcie is 102-years-old and lives with her son Colin, his wife Mary, and her Carer Sarah. She has dementia and has had full-time live-in care for over two years.
We talk to the family about the challenges of finding the right care solution for a fiercely independent woman – and how the positive benefits of live-in care with Sarah has transformed all of their lives.
Care in Exeter: Useful Resources
Age UK Exeter, the local branch of this nation-wide charity, offers a care line, social activities, and information on fundraising and volunteering.
Email: info@ageukexeter.org.uk
Address: 138 Cowick Street, Exeter, EX4 1HS
Call: 01392 455614
Devon Carers provides information on health, support groups and advice on caring for people living with dementia in the area.
Call: 03456 434 435
The Teignbridge mobile library visits Exeter once per month, making it easy for elderly people to access books.
Email: info@librariesunlimited.org.uk
Call: 0345 155 1001
The council website provides much helpful information on social care support, financial advice and volunteering opportunities available in Exeter.
Email: customer.services@exeter.gov.uk
Address: Exeter City Council, Civic Centre, Paris Street, Exeter, EX1 1JN
Call: 01392 277888
Run by Age Concern UK, the Old Fire Station Caféoffers a social place for people over age 55.
Address: Age UK Exeter, 50 New North Road, Exeter, EX4 4EP
Call: 01392 277279
When live-in care just isn't an option, give your loved ones the support they need with a choice of the top local care homes in Exeter.
Read More About Care in Exeter
Eight Things to do with Your Elderly Parents in Devon
For those who care in Devon for an elderly family member, it can be a challenge to find suitable things to do. Here are some ideas.
Live-in Care in Devon
Our professional live-in carers in Devon provide 24/7 home care and dementia care for the elderly and those in need. Contact us today to discover a higher standard of care with our live-in care services.
Live-in Care in Torquay
Our professional live-in carers in Torquay provide 24/7 home care and dementia care for the elderly and those in need. Contact us today to discover a higher standard of care with our live-in care services.
Live-in Care in Salcombe
If your loved one lives in Salcombe and requires at home care around the clock to enable them to remain in their own home, Elder's bespoke carers can help. Contact us today.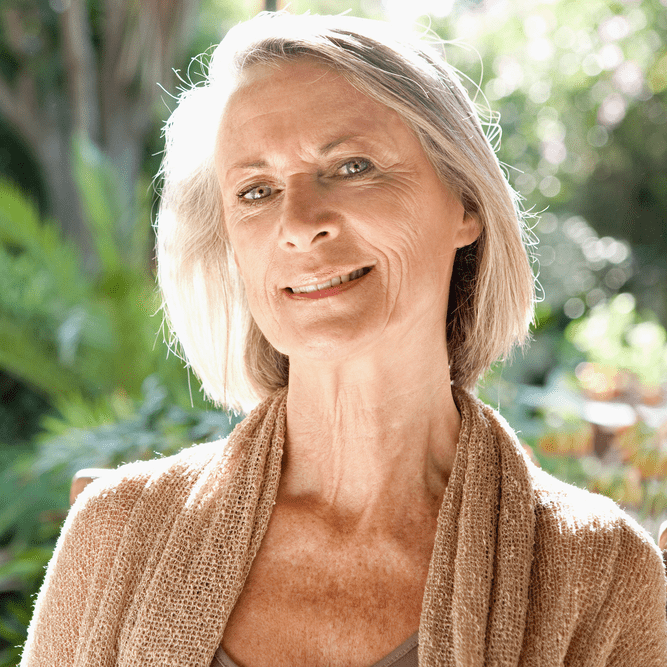 What our customers say
"Judith is absolutely lovely and you could see the fantastic relationship she has with my mum. My mum's smile nearly lit up the whole house when Judith arrived."
– Alison, Edinburgh