Mum and dad live in assisted living flat and they have always been really happy there – it is really close to me (Jan), the neighbours are lovely, it is near the town they love. More than that, it's their own home with their own things, and their garden which they love.
In 2017 my dad had a fall, and had a hip replacement, and was told by the hospital that he needed 24-hour care to be able to return home. A care home was on the cards, and I thought 'wouldn't it be a real shame if they had to give up their life that they love'. My mum has always been really independent, with an active social life and into sports – I wanted her to be able to keep as much of that as possible.  I had heard about live-in care, but didn't know much about it, and we weren't sure if it would work for us. I thought I would just look into it as an alternative, just in case.
I called Elder and from the very first conversation, the communication was absolutely fantastic. I really felt like they understood the situation completely, knew what we needed, and took the time to talk me through everything.  They made me realise it was financially viable, and a real option for us – it was so reassuring! They even spoke to my brother to talk him through everything too, and make sure he was happy.  From that, it was very much 'let's sort this out' and quickly everything was in place.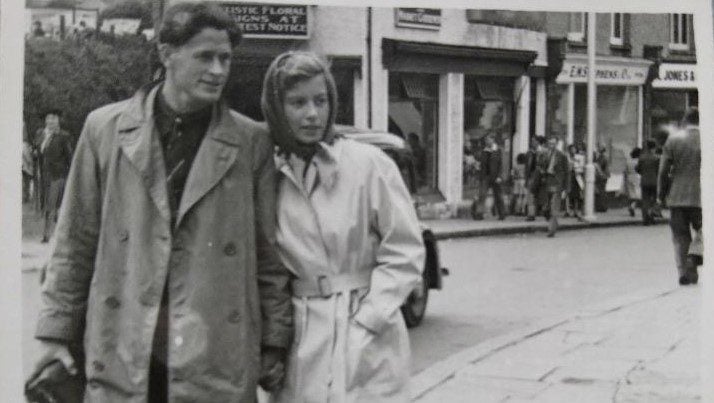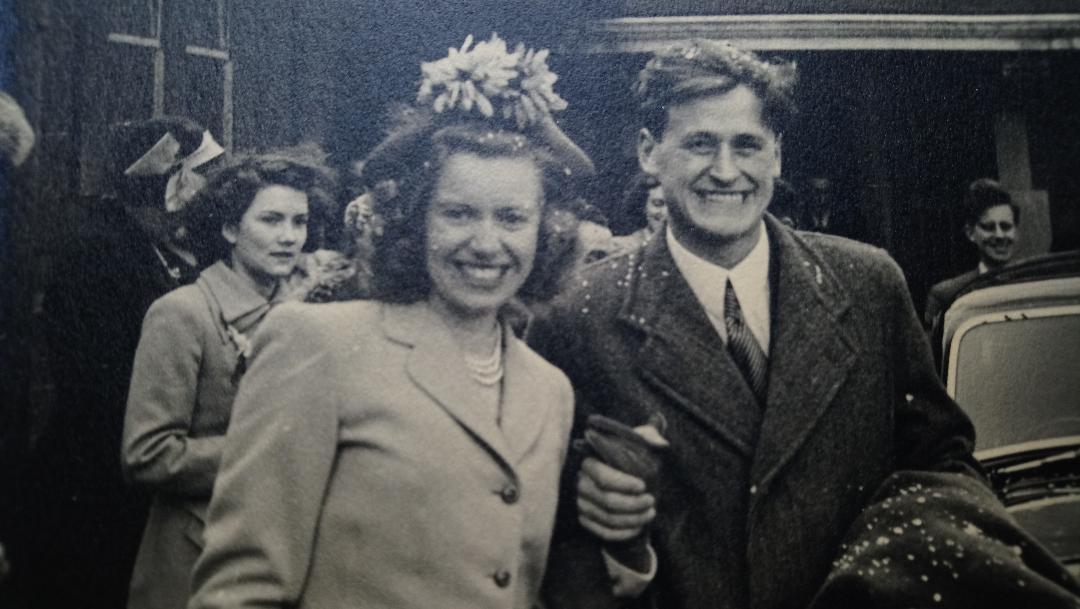 My family contact at Elder has been my contact for 2 years now, and he is fantastic. He always makes time for me, is very caring and really understands what we need. If there is ever an issue, he is so supportive and I just know he will sort it out quickly for us.
We have had a few carers over the last 3 years, and they have all brought something different. It's not an easy job, but I think the best carers really love what they do – you can tell they care, and genuinely look forward to seeing my parents again when they go on a break. They have real affection for them and want to spend time with them. They also laugh and joke a lot, which is great especially with my dad…he hasn't lost his spark even though he is older, and still loves a joke!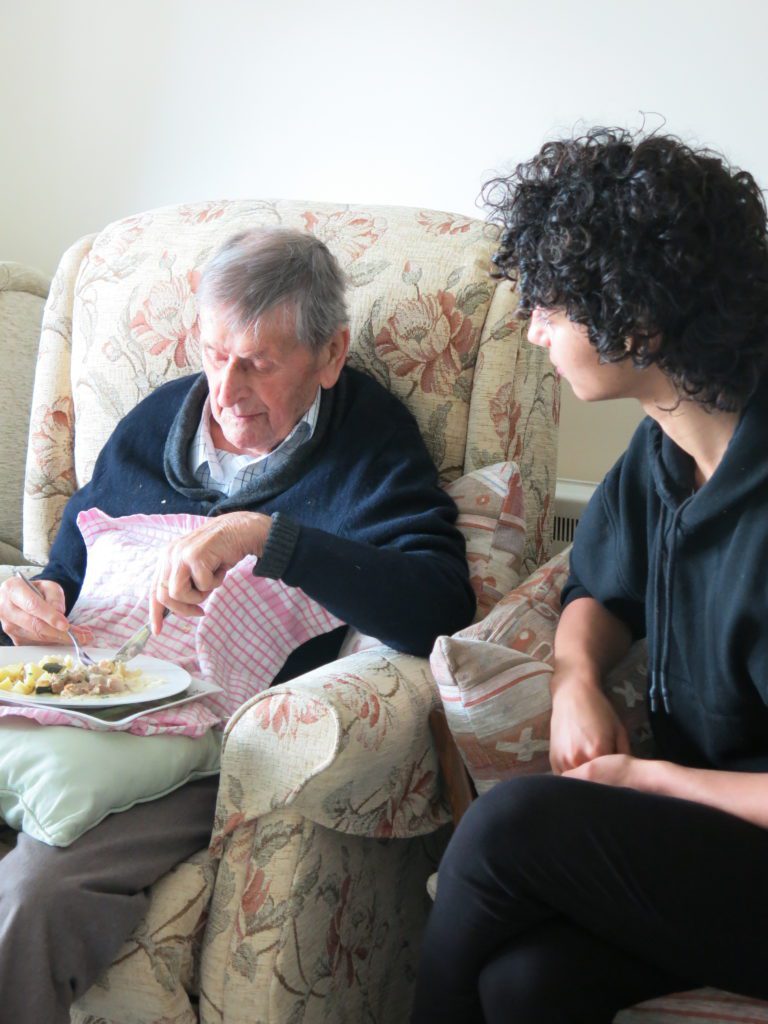 Currently, we have Maria. She has been absolutely fantastic. She is patient, gentle and kind.  My parents treat her like a daughter, and she calls them 'mum and dad' – it's very sweet.
Betty is also absolutely brilliant. She is sporty just like mum and dad, and she watches Wimbledon and football with them, which they all enjoy.
Julienne baked my mum and dad cakes, and served them homemade desserts like apples tarts and ice cream – my mum absolutely loved that! It's the little things like that, they make all the difference.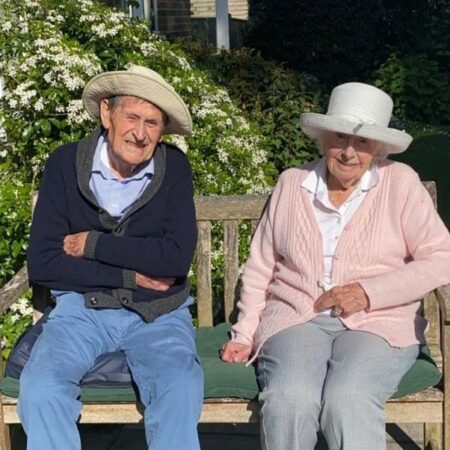 The carers all become very much part of their lives. Not every carer has been a perfect fit, but mostly they have got on with my parents very well, and Elder have been very supportive in finding the right people for us.
Mum did struggle a bit at first with someone else in the house, it took some getting used to, but she is used to it now. She loves Maria and her other carers, and mostly she loves being at home, with her own things.
My parents staying at home means I can spend a lot of time with them in their own home, which I wouldn't be able to do if they were in residential care. The assisted living community has become my social network too – I organise bowls, yoga and poetry here too. There is a real community spirit. Neighbours all know that mum and dad have a live-in carer, and they comment on how lovely the carers are.
During coronavirus lockdown, I have been able to move into a spare flat here, meaning I am still here for them without putting them at risk, so that has been really reassuring.
I can also have my own life and evenings to myself and my husband, so it has given us all a really nice set-up, and I wouldn't be able to do that if I didn't have a live-in carer.