At Elder, we provide high-quality private
live-in care
for the elderly and those in need in Rye.
Or call us, we are here to help
0333 920 3648
What is live-in care?
Just because your elderly relative needs a degree of help to get through each day safely and comfortably, it doesn't mean that your only alternative is to seek out a place in a residential care home for them. With the help of an Elder live-in caregiver, your loved one can continue to enjoy their current lifestyle, but with the help and assistance of their own dedicated carer, who is ready to lend a hand at any time of the day or night.
Is live-in care in Rye a better option than residential care?
If your loved one is accustomed to living in Rye, then they are unlikely to be happy to move away from this beautiful town and into a care home, far from their neighbours and friends. Or perhaps they live in one of the surrounding villages, such as East Guldeford, Playden or Winchelsea, where they have built up a daily routine that suits them perfectly. Moving into residential care would mean having to adjust to a new routine, new timetables and a completely different way of life, which they might not be happy to do.
With a live-in carer, your loved one doesn't have to get used to anything, as their life remains the same, only enhanced by having their own personal assistant, helper and companion who will offer help wherever it is needed.
There's no need to go through your relative's possessions with them, trying to determine what might fit into a room in a care home, and what treasures need to find new homes. This can be a particularly difficult process for an older person, who may feel as if their whole life has been turned upside down. In fact, many Elder care recipients find that they have a whole new lease of life with the help of their carer, who is happy to facilitate all sorts of fun and stimulating outings, such as day trips to Winchelsea Beach, or Camber Sands, to enjoy some bracing sea breezes on a sunny day.
A live-in carer will make sure that your loved one is able to enjoy all of their favourite things, from Lunch Club meetings at the Community Centre on the last Monday of the month, to visits to the town's Heritage Centre, or just a trip out of the house to take afternoon tea at The Cobbles Tearooms in Hylands Yard.
What duties does a live-in carer in Rye undertake?
Elder carers can perform a range of duties, depending on the needs and wishes of their care recipients. In some cases, they are principally required to provide companion care, which is often sought out by clients who are concerned that their relative is lonely, particularly following the death of a spouse, for example. If this is the case, the carer will assist with household chores, always taking time to stop for a chat over a cup of tea, and will encourage your relative to get out and about and socialise with friends and neighbours.
Some clients employ a live-in carer as a short-term measure, either to provide some respite care whilst they are on holiday, or to assist their elderly relative following surgery or illness. If this is the case, the carer will undertake more duties to begin with, gradually handing over the reins to their care recipient as they grow in strength.
In most cases, the carer is a long-term measure, providing help and assistance throughout the home, or undertaking the house management if their care recipient is unable to join in. They will clean, hoover, dust and polish and do the laundry, including ironing and making beds. They will also shop and cook healthy and nutritious meals, carefully tailored to an older person's needs. Personal care can be undertaken for those who need assistance with bathing, dressing and using the bathroom.
A live-in carer will arrange medical appointments and accompany your loved one to them, whether at Ferry Road Health Centre or the Medical Centre on Kiln Drive, and will ensure that prescriptions are maintained and distributed according to the doctor's instructions.
We provide live-in care in Rye and the surrounding areas
With live-in care services in and around Rye, we can ensure that one of our highly skilled carers can be there to help you around the clock in as little as 24 hours.
How much does live-in care in Rye cost?
Most Elder clients anticipate that the cost of live-in care will probably exceed the costs of a place in residential care. In fact, Elder care is around 30% less expensive than the average care home, making live-in care an attractive alternative option.
Standard live-in care with Elder is [live-in-price] per week. There are no hidden costs, and you're free to add additional extras only if you want them, so you can plan your budget with confidence.
Where can I learn more about Elder care?
We understand that making a decision about the long-term care needs of your loved one is something that can't be rushed, and that you're bound to have questions and concerns. That's why our friendly customer care advisors are on hand 7 days a week, waiting to take your calls about our live-in care service.
Call us between 8am and 8pm and we'll do our best to talk you through the process, so that you can decide whether live-in care might be the most suitable option for your elderly relative.
Real life story: Colin and Dulcie's story
Dulcie is 102-years-old and lives with her son Colin, his wife Mary, and her Carer Sarah. She has dementia and has had full-time live-in care for over two years.
We talk to the family about the challenges of finding the right care solution for a fiercely independent woman – and how the positive benefits of live-in care with Sarah has transformed all of their lives.
Get live-in care of the highest standard
Give us a call, drop us an email or simply fill out the form and one of our specialist care team will get in touch as soon as possible.
Read More About Care in Rye
Five Things to do with your Elderly Parents in Thame, Oxfordshire
For those who care in Thame, Oxfordshire for an elderly family member, it can be a challenge to find suitable things to do. Here are some ideas.
Five Things to do with your Elderly Parents in Lewes, Sussex
For those who care in Lewes, Sussex for an elderly family member, it can be a challenge to find suitable things to do. Here are some ideas.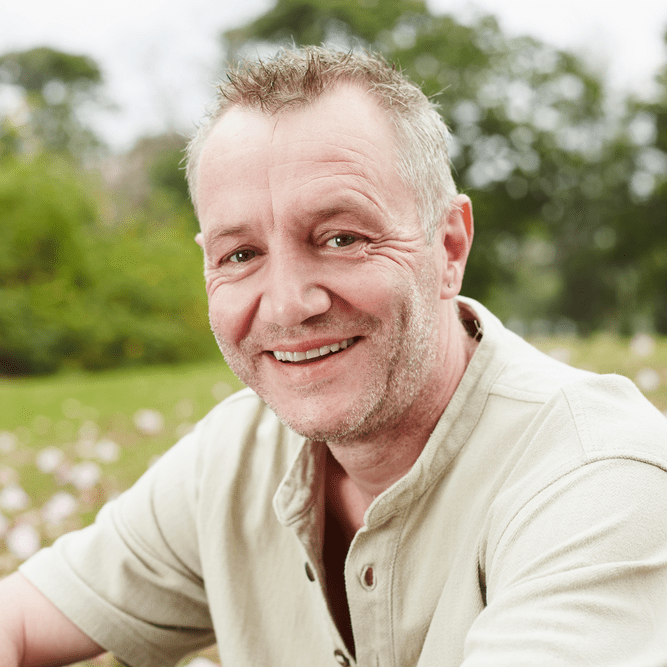 Elder gives me peace of mind
"I have been able to return to my normal life, totally relaxed that my mother is in capable hands with all her needs being more than catered for."
Tom, London