Live-in Care in Portsmouth
At Elder, we provide high-quality private
live-in care
for the elderly and those in need in Portsmouth.
Or call us, we are here to help
What is live-in care?
If you know someone that is finding it increasingly challenging to live their lives as they used to and now require 24/7 support and assistance but find the idea of leaving their own home upsetting, Elder's live-in care may just be the care home alternative that you've been hoping for.
Elder can assist you and your loved one with finding the most suitable home care in Portsmouth. Our friendly care advisors are available from 8 am to 8 pm every day, ready to give you any advice and guidance you may require.
Why choose live-in care rather than a care home in Portsmouth?
Throughout Portsmouth and beyond Elder are providing private live-in care in growing numbers. It is hard to ascertain whether the preference for this kind of care is born out of the reassurance that it provides the family that their loved one is safe and not struggling to adapt to a new environment.
Or it could be that the care recipient is, understandably, reluctant to leave their home and surrender their independence to live in a care home, a place which doesn't often inspire the most positive connotations.
Live-in care allows your loved one to get the attention and companionship they need and deserve. Care homes are not able to focus on or adapt their schedules around the individual. Most people are not ready to leave their homes and sacrifice their possessions for a care home in Portsmouth. Many want to carry on their life as before despite the need for care.
A live-in carer will support your loved one wherever needed. Should your loved one require something as simple and valuable as companionship or more complex help such as dementia care, our professionals are sufficiently adept at handling a variety of tasks and needs.
The standard of care is never compromised merely because it is being practised in your loved ones home, so you can rest assured that they are always receiving the best one-on-one care available.
We are able to deliver live-in care throughout Hampshire.
Why is Elder the best care solution in Portsmouth?
Everyone values independence, especially in later life. Adjusting to a new way of living is not always easy and asking for help can be even more intimidating. Not to mention, a house takes a lot of work to become a home.
There is no need to give up any of these things because your loved one does need extra care. Our carers determine with you where your loved one needs assistance and will be there on hand to deliver it.
With the companionship of a carer, your loved one can feel confident doing the things they have always enjoyed doing, knowing that someone is there should they need help. They are more likely to stay active, perhaps choosing to visit friends or go grocery shopping and their health is not abandoned when they have someone to look out for them 24/7.
If your loved one owns any animals, live-in care could be the only solution to your care needs! There would be no need for a painful separation considering the animal will be looked after by our carers just as your loved one will. If they have started to struggle with those duties but still adore their furry companions, our carers are prepared to keep them healthy and happy too.
We provide live-in care in Portsmouth and the surrounding areas
At Elder we provide the highest level of live-in care in Portsmouth. Our compassionate and highly skilled carers are committed to delivering the best level of live-in care to your loved ones.
How can live-in care keep your loved one as safe and comfortable as possible in Portsmouth?
Elderly people are particularly vulnerable, with thieves and con artists seeing them as an easy target. Having a live-in carer provides a reassuring presence in the home, giving both you and your loved one complete peace of mind.
Just because someone is in their later years doesn't mean that they shouldn't be able to enjoy entertaining and stimulating days out and fun activities, all of which an Elder carer will facilitate. Perhaps they would have an interest in the Solent Sky Museum or Holy Rood church, for example.
Whether your elderly relative lives in the city itself or one of the neighbouring towns and villages, such as Eastleigh, Totton or Hedge End, their carer will help to make sure that they have a full and engaging social life should they choose to.
They will also arrange medical appointments, whether at Walnut Tree Surgery, St Mary's Surgery or the University Hospital, and will collect prescriptions, ensuring that medication is dispensed in a timely manner in accordance with medical advice.
How does Elder live-in care work?
We work with you to determine the exact needs of your loved one and the level of care that they require, in order to find the best possible match. We don't just consider your relative's age and physical ability when assigning a caregiver; we also establish your loved one's personality, their likes and dislikes, their hobbies, interests and pastimes, to ensure that we make the best possible match. We find that when the carer and the care recipient have plenty in common, it helps to promote strong bonds of friendship and trust, which is beneficial for both parties.
Having established your loved one's needs, we draw up a care plan, so that all parties understand the arrangement. The caregiver may be primarily required to help around the house, assist with housework, laundry and gardening, facilitate shopping trips and outings and provide companion care. Some of our care recipients have more complex needs, such as assistance with bathing, dressing and personal care. In these cases, we source a carer with more extensive skills and training.
Of course, it is likely that the level of care needed will increase over time. The carer will provide help and assistance wherever it is needed, enabling your loved one to live as full and active a life as possible.
How much does live-in care in Portsmouth cost?
Standard live-in care with Elder is [live-in-price] per week. There are no hidden costs, and you're free to add additional extras only if you want them, so you can plan your budget with confidence.
---
---
Real life story: Colin and Dulcie's story
Dulcie is 102-years-old and lives with her son Colin, his wife Mary, and her Carer Sarah. She has dementia and has had full-time live-in care for over two years.
We talk to the family about the challenges of finding the right care solution for a fiercely independent woman – and how the positive benefits of live-in care with Sarah has transformed all of their lives.
Care in Portsmouth: Useful Resources
The council website provides information for carers, including how to get social care advice and support, financial advice and opportunities for volunteering.
Email: ASCoppdAdmin@portsmouthcc.gov.uk
Address: Civic Offices, Guildhall Square, Portsmouth, PO1 2AL
Call: 023 9268 0810
Offers a support worker who can be with the person who is being cared for while their carer has a break. The service is also available to people who live alone.
Email: admin@carerstogether.org.uk
Address: Hampshire Carers Centre, 9 Love Lane, Romsey, Hampshire, SO51 8DE
Call: 01794 519495
Provides support services and information for people with dementia and their carers in the PO1 to PO6 areas.
Email: info@solentmind.org.uk
Address: 15 – 16 The Avenue, Southampton, SO17 1XF
Call: 023 8202 7810
Offers a variety of support for carers, including carers' breaks, emotional support, training and a sitting service.
Email: carerscentre@portsmouthcc.gov.uk
Address: 117 Orchard Road, Southsea, PO4 0AD
Call: 023 9285 1864
Provides a number of services for older people, including help around the home, footcare services and many social activities.
Email: enquiries@ageukportsmouth.org.uk
Address: The Bradbury Centre, 16-18 Kingston Road, Portsmouth, PO1 5RZ
Call: 023 9286 2121
Lunch club offering home cooked meals and companionship for older people in Portsmouth. Can also supply frozen home-cooked takeaway meals.
Contact Form: http://www.housingcare.org/service/ser-info-12117-it-sessions-fo.aspx
Address: The Bradbury Centre, 16-18 Kingston Road, Portsmouth, Hampshire, PO1 5RZ
Call: 023 9288 3504.
Get live-in care of the highest standard
Give us a call, drop us an email or simply fill out the form and one of our specialist care team will get in touch as soon as possible.
Read More About Care in Portsmouth
Live-in care in Hampshire
Our professional live-in carers in Hampshire provide 24/7 home care and dementia care for the elderly and those in need. Contact us today to discover a higher standard of care with our live-in care services.
Five Things to do with Your Elderly Parents in Arlesford, Hampshire
For those who care in Arlesford, Hampshire for an elderly family member, it can be a challenge to find suitable things to do. Here are some ideas.
Live-in Care: Making Life Safer for the Elderly
How technology Is helping make life safer for those with live-in care. With 3 in 5 people living with dementia getting lost while walking every year we explore the issue of safer walking technology and look at the latest devices.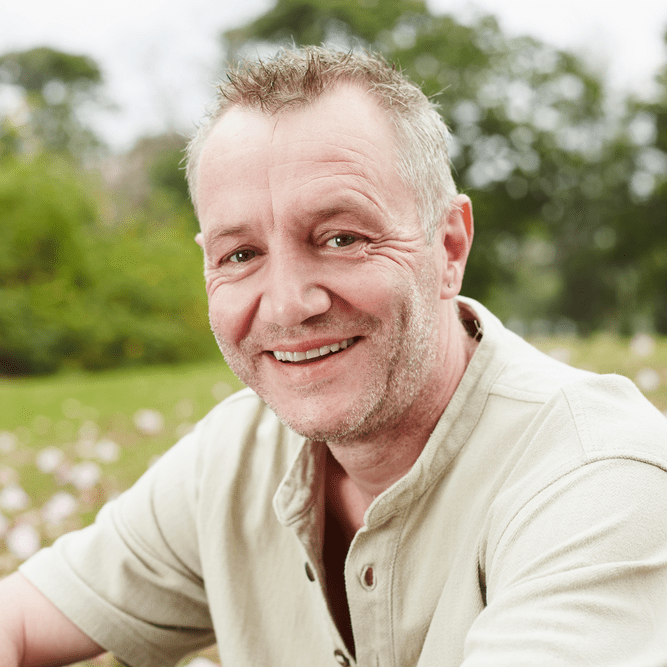 Elder gives me peace of mind
"I have been able to return to my normal life, totally relaxed that my mother is in capable hands with all her needs being more than catered for."
Tom, London