At Elder, we provide high-quality private
live-in care
for the elderly and those in need in Lewes.
Or call us, we are here to help
0333 920 3648
What is live-in care?
Moving an elderly relative into a care home isn't the only option when you feel that they are struggling to cope in their own home on their own. Nowadays, a new type of care lets you move a dedicated caregiver into your loved one's home, who will help and assist with any tasks to ensure that your relative is able to lead as full and as active a life as possible.
Would my loved one be happier with live-in care in Lewes than with residential care?
The majority of elderly people would much prefer to remain in the familiar surroundings of their own home, rather than face the disruption of a move into a care home. Such a move means going through every item that they possess, determining what to keep and what to part with, as they try to downsize the contents of a family home in order to fit into one room in a care home.
When you move a caregiver into their home, however, there is no need to go through such a painful process. Your loved one can continue to remain surrounded by their familiar possessions, while the carer offers help and support in all manner of ways, to ensure that your loved one leads a full and interesting life, enjoying the things that they love best, without having to take anyone else's needs into account.
Care homes offer a range of outings and social events to stimulate residents, but these are designed to appeal to the majority, which may not suit your relative's particular interests and tastes. Yet with the help of a carer, they can live life to the full, deciding where they would like to go, without having to fit in with the wishes and desires of anyone else.
So, if your loved one would like to take a stroll around Southover Grange Gardens on a pleasant spring afternoon, then the carer will action it straight away, with none of the risk assessments or staffing queries that such a request would lead to in a care home.
If your relative has a pet dog or cat, then they will be distraught to discover that most care homes won't allow residents to bring pets with them. Rather than face the trauma of re-homing their much-loved pet, by choosing a live-in carer you enable the pet to remain in the home, with the carer taking on any pet care duties necessary, including feeding, grooming and exercising the animal.
Live-in care in Lewes and the surrounding area
We provide live-in care, dementia care and home care in Lewes and across the UK.
Who can benefit from live-in care in Lewes?
Whether your relative lives in the town of Lewes itself, or in one of the surrounding villages such as Offham, Swanborough or Beddingham, they can reap the benefits of live-in care. All Elder carers will help out with a variety of household tasks, including doing the laundry, ironing and making beds, ensuring that the house is kept clean and tidy at all times.
Some care recipients primarily need a companion to provide some company and keep loneliness at bay, particularly if they have recently lost a partner, and are struggling to cope with days and nights spent alone in their home. The carer is always on hand for a friendly chat over a cup of tea, and is a welcome companion on shopping trips to the Needlemakers Shopping Centre or further afield to spend time walking across the Downs on a sunny day.
Some Elder care recipients have more complex care needs and, particularly for those with Parkinson's or Alzheimer's, they may require more hands-on personal care, such as help with toileting, bathing and dressing. Their caregiver will make sure that they are presented with a nutritious and balanced diet that caters for their needs, and will also encourage them to get out and about in the fresh air as much as possible, providing all the necessary help and support to enable them to do so.
From arranging medical appointments at St Andrew's Surgery or River Lodge Surgery, to collecting prescriptions from St Anne's Pharmacy, their carer will do anything necessary to ensure the good health and well-being of your loved one.
How expensive is live-in care in Lewes?
A live-in carer provides a more personalised care experience than any residential care home could possibly hope to match. Yet the cost of Elder care is potentially less than the average care home's fees – as much as 30% less in some cases, although the savings can be much greater when a caregiver is employed to look after a couple, rather than just one person.
Standard live-in care with Elder is [live-in-price] per week. There are no hidden costs, and you're free to add additional extras only if you want them, so you can plan your budget with confidence.
Where can I learn more about Elder care?
Arranging long-term care for a much-loved older relative can be stressful, so at Elder we aim to make our service as approachable and as helpful as possible. Our customer care advisors will spend as much time as you need talking about our live-in care service, answering your questions and addressing your concerns, so that you can make an informed choice about your relative's future.
Call us between 8am and 8pm on any day – including weekends – and we'll talk you through the options, with no obligation whatsoever.
Real life story: Colin and Dulcie's story
Dulcie is 102-years-old and lives with her son Colin, his wife Mary, and her Carer Sarah. She has dementia and has had full-time live-in care for over two years.
We talk to the family about the challenges of finding the right care solution for a fiercely independent woman – and how the positive benefits of live-in care with Sarah has transformed all of their lives.
Get live-in care of the highest standard
Give us a call, drop us an email or simply fill out the form and one of our specialist care team will get in touch as soon as possible.
Read More About Care in Lewes
Live-in Care in Berkshire
Our professional live-in carers in Berkshire provide 24/7 home care and dementia care for the elderly and those in need. Contact us today to discover a higher standard of care with our live-in care services.
Dementia-Friendly Gardens: How Gardens Can Provide Wellbeing for Those With Dementia
We look at the growing trend for dementia-friendly gardens in horticultural design, and how you can create a flower-filled sanctuary at home that the whole family can enjoy.
Five Things to do with your Elderly Parents in Sevenoaks, Kent
For those who care in Sevenoaks, Kent for an elderly family member, it can be a challenge to find suitable things to do. Here are some ideas.
Live-in Care in Brighton
Our professional live-in carers in Brighton provide 24/7 home care and dementia care for the elderly and those in need. Contact us today to discover a higher standard of care with our live-in care services.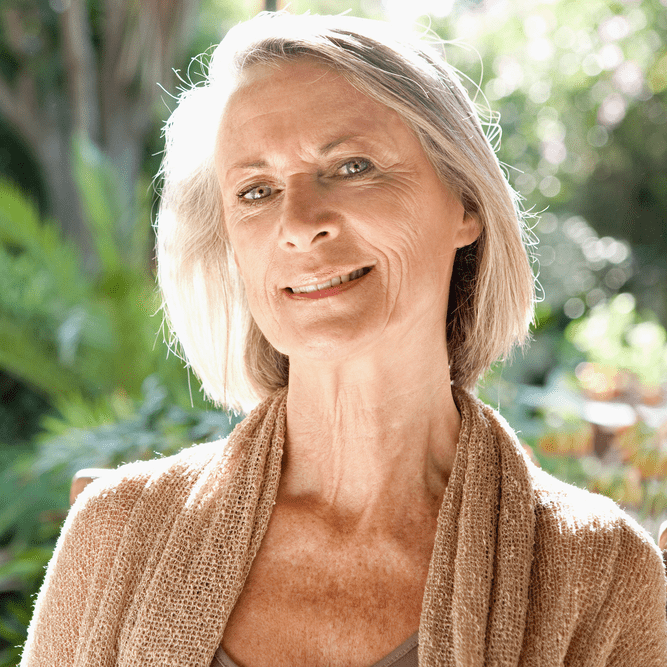 What our customers say
"Judith is absolutely lovely and you could see the fantastic relationship she has with my mum. My mum's smile nearly lit up the whole house when Judith arrived."
– Alison, Edinburgh