Live-in Care in Northumberland
At Elder, we provide high-quality private
live-in care
for the elderly and those in need in Northumberland.
Or call us, we are here to help
In a county such as Northumberland, where people may live in a rural area some distance from facilities that most of us take for granted, many older people can find they become increasingly isolated. If they need care, they would traditionally have been faced with a choice between moving into a care home, or to stay at home with limited support.
Now Elder can provide live-in care to enable your loved one to continue to live in their own home with all the care, companionship and support they need. This care option gives people the chance to remain as independent as possible and avoids the disruption associated with leaving their home. It also provides the care recipient and their family with peace of mind, because they know there is always someone there to help with any issues that might arise.
Peace of mind
If your loved one lives alone and needs input from skilled carers to enable them to carry out daily activities, you may worry if they are left alone between visits. People who are at risk of falls or who are living with dementia may be at significantly higher risk of harm if they are left alone for long periods. Having a live-in carer means that there is always someone to support and supervise your loved one and provide the companionship they need.
Elder's live-in care services in Northumberland
Elder provides live-in carers who move into your loved one's home with them, to help with the personal care they need. They also assist with domestic tasks required on a day-to-day basis, such as washing and ironing, meal preparation, shopping and cleaning, so that all aspects of your loved one's life are made easier.
Possibly the greatest advantage of this type of elderly care is the companionship that is provided by a live-in carer. Elder carefully selects our live-in carers in Northumberland, so that they have things in common with the person they are caring for, so the companion care they provide is like having a friend around to chat to and share daily activities with.
Live-in carers work on a rotational basis with another carer living in your loved one's home, taking it in turns to be on duty for two weeks at a time. This guarantees continuity of care and means that your loved one does not have to face the possibility of strangers coming into their home to provide personal care, as can often be the case with traditional home care packages.
Individual care
We produce the care plan for your loved one in consultation with the care recipient themselves, family members and other people who are involved in their well-being. If they have a longstanding health condition, for example, health staff such as community nurses or GPs are involved in the care planning.
Every aspect of your loved one's needs and wishes are taken into account so that they can live in the way they choose. They will be able to specify how things are done and there is no need for a rigid routine because the carer is there 24-hours a day.
A live-in carer can also support your loved one to maintain relationships with friends and family members, by escorting them to different places, helping with communication by letter, telephone or the internet and enabling them to entertain people in their own home. Sometimes, an older person may need help to enjoy an activity such as gardening, or someone to play Scrabble with and a live-in carer can help with these things too.
We provide live-in care in Northumberland and the surrounding areas
Elder provides the highest level of live-in care through our compassionate and skilled carers in the county of Northumberland.
Staying at home
The majority of older people who have care needs want to remain in their own home for as long as they can. Being in a familiar place with treasured possessions around them and close to the community they know can make a real difference to an older person's quality of life. Many people feel much happier and more secure knowing they are being supported by a dedicated carer in their own home.
Living with dementia
If your loved one is living with dementia, the right level of care at home will mean they do not have to be uprooted from the place that is most familiar to them. Moving into a care home can be a traumatic experience for someone who has dementia because they can become more confused and anxious about the change in environment and all the people they come into contact with. Elder can provide live-in carers with Dementia care training throughout Northumberland.
They will have the knowledge to cope with the day-to-day challenges that can be posed by people with Alzheimer's and other forms of dementia. They also possess the communication skills needed when caring for someone who has difficulty in making sense of the world around them.
Live-in care is a relatively new form of elderly care to most people, but it is becoming increasingly popular, as more people become aware of the benefits. If you want to ensure that your loved one experiences the best possible quality of life, contact Elder to discuss their individual needs.
Real life story: Colin and Dulcie's story
Dulcie is 102-years-old and lives with her son Colin, his wife Mary, and her Carer Sarah. She has dementia and has had full-time live-in care for over two years.
We talk to the family about the challenges of finding the right care solution for a fiercely independent woman – and how the positive benefits of live-in care with Sarah has transformed all of their lives.
Care in Northumberland: Useful Resources
This organisation offers a wide range of social, practical, health-related and legal services to the older population. These include lunch clubs, exercise classes and advice workers.
Email: info@ageuk-northumberland.org.uk
Address: The Round House, Lintonville Parkway, Ashington, NE63 9JZ
Call: 01670 784 800
Visitors to RVS-operated community centres can enjoy a variety of activities ranging from local heritage to hobbies and social events. Centres with cafes offer extra social time, along with tasty snacks and a good cuppa.
Email: northumberlandhub@royalvoluntaryservice.org.uk
Address: Royal Voluntary Service, The Cheviot Centre, 12 Padgepool Place, Wooler, Northumberland NE71 6BL
Call: 01668 260248
Recognised as providing outstanding care to those with long term conditions, this doctor's surgery has an excellent reputation for taking good care of elderly patients.
Address: Padgepool Place, Wooler, NE71 6BL
Call: 01668 281575
Ageing Well is a multi-partnership enterprise of community, health, housing and leisure organisations which together promote good health and wellbeing in the region's older population. From supporting those living with dementia to organising volunteer placements, all needs are catered for.
This arty-cultural event hub offers monthly dementia friendly screenings of classic films for those living with the condition, along with their carers, friends, and family.
Address: Eastern Lane, Berwick-upon-Tweed, TD15 1AJ
Call: 01289 330 999
Read More About Care in Northumberland
Five Things to do With Your Elderly Parents in Alnwick, Northumberland
For those who care in Alnwick, Northumberland for an elderly family member, it can be a challenge to find suitable things to do. Here are some ideas.
Six Things to do with your Elderly Parents in Hexham, Northumberland
For those who care in Hexham, Northumberland for an elderly family member, it can be a challenge to find suitable things to do. Here are some ideas.
Five Things to do With Your Elderly Parents in Berwick-upon-Tweed, Northumberland
For those who care in Berwick-upon-Tweed, Northumberland for an elderly family member, it can be a challenge to find suitable things to do. Here are some ideas.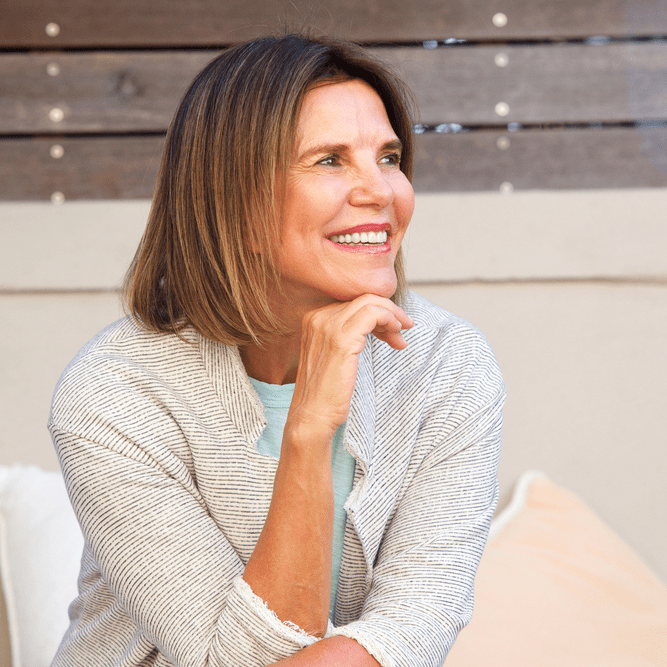 Fantastic support for my mum
" The carer you sent me is fantastic. My mum loves her. She's kind, caring and works as a team with me. "
Angela, Manchester