Live-in Care in Northampton
At Elder, we provide high-quality private live-in care for the elderly and those in need in Northampton.
Or call us, we are here to help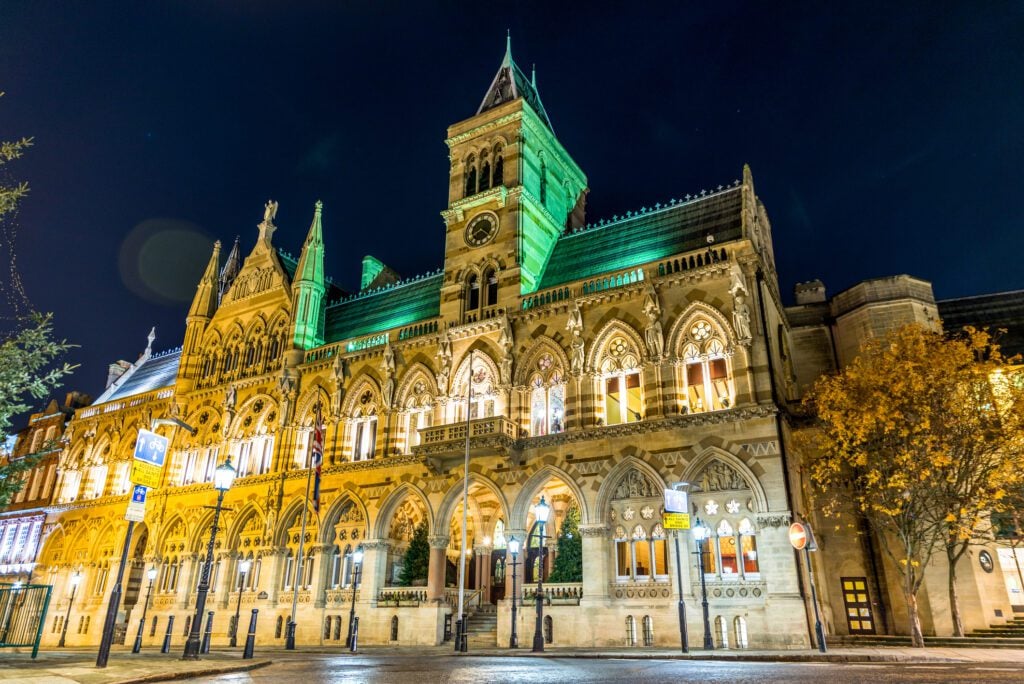 Given a choice, the majority of those in need of elderly care say that they would prefer to stay in their own homes for as long as possible, rather than endure the disruption of a move to a care home. If you can see that your loved one is no longer managing at home day-to-day, the time may have come to consider their elderly care options. While residential homes may be suitable for some, others would prefer the freedom of a live-in care package, such as those provided by Elder.
Elder works across the Northamptonshire region, supplying tailor-made care plans which enable your elderly relative to remain living in their own home with 24/7 care, support and companionship. With companion care, your loved one could retain that sense of independent living for as long as possible and avoid having to move into a care home.
What is live-in care?
Care at home, provided by a companion care worker, means that your elderly relative can continue to live in their own familiar surroundings, even if they have complex healthcare needs. With a live-in care package, a caregiver moves in with your loved one and is with them round the clock, offering help and support where it's needed, according to your relative's requirements and preferences.
Your loved one's carer will be able to assist in a variety of tasks, both personal care and providing help in managing the household. These tasks could include helping your loved one to wash, dress, get to the toilet or get into and out of bed, as well as housework and gardening, grocery shopping and cooking meals to share with your relative.
As many of our care workers can drive, they will also be more than happy to transport your loved one to and from social events or appointments, ensuring they maintain an active lifestyle for as long as possible. If your relative has a beloved pet they can no longer care for by themselves, most of our carers would be willing to lend a hand here as well.
What are the advantages over a care home?
Care at home has many benefits over residential care, and regarding costs, it can be up to 30 percent cheaper than funding a care home place. The most obvious advantage of remaining in their own home is that your relative can stay in a familiar setting and keep all their personal possessions with them, while the move to a care home might necessitate giving up some of the things they love. This is particularly important for those in need of dementia care, who can become anxious and distressed when faced with the change to communal living and the removal of their possessions and known surroundings.
As the majority of our care staff work in pairs on a two-week rotational basis, your loved one also benefits from a continuity of care not experienced within a residential care home. In a care home, residents are often seen by multiple carers across the course of the day, and no matter how skilled and helpful they might be, these staff simply do not have the time or resources to give your relative the one-to-one care they deserve.
In a care home, residents often have little say in when they get up and go to bed, or when, where and what they eat on a daily basis. With companion care, your loved one retains full control over how they spend their time, and they are free to choose how they manage their day.
We provide live-in care in Northampton and the surrounding areas
If you're looking for a carer in Northampton, Elder can help. Our highly skilled and compassionate carers are committed to providing the best possible care for your loved one and can be with you in as little as 24 hours.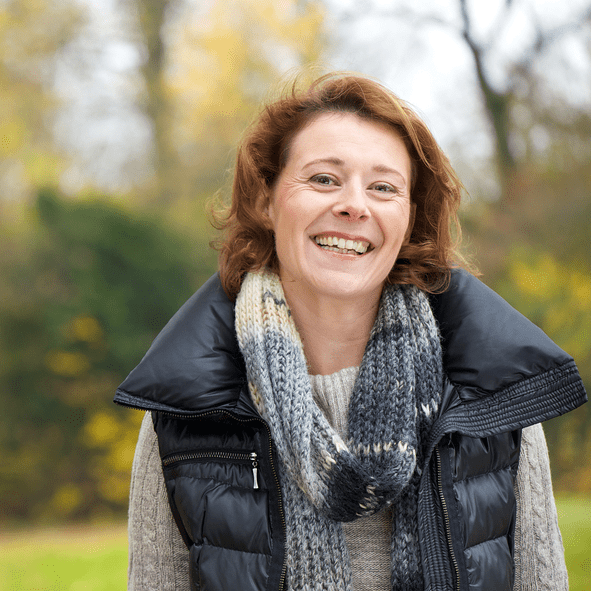 What our customers say
"It is reassuring to know that my father is being cared for by someone who understands his needs and his dementia symptoms."
Patricia, UK
What sort of care plans are available in Northamptonshire?
Elder offers both short- and long-term care packages, and can often put a care plan in place at short notice. If your loved one has suffered a stroke or a fall or is recuperating from an illness or operation, they may only need care for a matter of weeks or months.
In this case, a short-term plan can be put together, to see that they get all the support they need to get back on their feet as quickly as possible. Similarly, if you are the primary carer for your loved one, but feel you need a rest and some time to yourself, we can arrange cover so you can step back from your caring duties for a while.
Some older people might need a more long-term care package to help them to remain in their own home for as long as possible. We understand that needs change over time, particularly if your relative is suffering from an ongoing condition such as dementia or Alzheimer's. All our care packages are flexible, and we're always happy to sit down with you and your loved one to reassess the level of care needed.
Get in touch with Elder
With dedicated caregivers working right across the county of Northamptonshire, we're able to provide you and your elderly relative with a bespoke care package which will enable them to continue living independently in their own home.
If you cannot be with your relative as often as you might like, then knowing they are enjoying the companionship and support of a friend and carer can be of great comfort.
With a bespoke live-in care plan from Elder, you can have the peace of mind that comes from knowing that your loved one is well looked after at all times. For more information on the services we provide in your area, simply get in touch with Elder's Northamptonshire team today.
Real life story: Colin and Dulcie's story
Dulcie is 102-years-old and lives with her son Colin, his wife Mary, and her Carer Sarah. She has dementia and has had full-time live-in care for over two years.
We talk to the family about the challenges of finding the right care solution for a fiercely independent woman – and how the positive benefits of live-in care with Sarah has transformed all of their lives.
Care in Northampton: Useful Resources
Contact Northamptonshire County Council for a carer's assessment or for information and advice on support services for carers in the county delivered through adult social services.
Email: adultcarencc@northamptonshire.gcsx.gov.uk
Address: Northamptonshire County Council One Angel Square Angel Street Northampton NN1 1ED
Call: 0300 126 1000
Offering support services to carers in Northamptonshire.
Email: carers@northamptonshire-carers.org
Address: 123 Midland Road Wellingborough Northamptonshire NN8 1LU
Call: 01933 677837
Providing help and support for vulnerable adults and their carers, including activities, memory cafes, wellbeing checks and much more.
Email: prevention.adults@northlincs.gov.uk
Address: Hewson House, Station Road, Brigg, North Lincolnshire DN20 8XJ
Call: 01724 298319
Age UK offers activities such as seated exercise, singing, computer gaming, quizzes and discussions plus hairdressing, beauty and much more.
Email: northamptonshire@ageuknorthants.org.uk
Address: 31 Billing Road Northampton NN1 5DQ
Call: 01604 631030
Regular events and activities across Northamptonshire.
Email: secretary@northantsfiftyplus.co.uk
Call: 01604 718098