Live-in Care in Market Harborough
At Elder, we provide high-quality private
live-in care
for the elderly and those in need in Market Harborough.
Or call us, we are here to help
What happens when a loved one begins to need extra support and 24-hour care?
Often the first option that springs to mind is a care home. However, your loved one may not want to leave their home and familiar surroundings. Moving can be particularly upsetting for elderly relatives and may mean that they would need to give up some independence, as well as any beloved pets.
Fortunately, live-in care provides an alternative, ensuring your loved one can not only stay in their own home, enjoying all the benefits of having friends and neighbours nearby, but also receive the highest standards of round-the-clock care.
How does live-in care in Market Harborough work?
A live-in carer will move into your loved one's home in Market Harborough or any of the surrounding towns and villages, providing them with as much care and support as they require. Live-in carers usually work on an alternating shift pattern. They'll be one primary carer, who'll stay with your elderly relative for four weeks at a time, and one secondary "respite" carer, who'll come and fill in for a week while they take a break. This means complete, 24/7 care from someone your loved one knows – and you trust.
Your relative really is able to have a one-to-one relationship with their carer, which cannot be matched by care homes that have a higher carer to care recipient ratios. Many care recipients end up forming lasting friendships with their live-in carers, and our matching process ensures both parties are carefully aligned in terms of personality, hobbies and interests. This means they're likely to get along well and have lots in common. The knowledge that your loved one will always have support on-hand from their live-in carer provides you with greater peace of mind than the worry of how your elderly relative will adapt to the new environment of a care home – without the same level of support.
Days out with a live-in carer in Market Harborough
To ensure your loved one has the best quality of life possible, their live-in carer will be able to help them keep up with any social activities that they are able to, greatly benefiting your loved one's mental health. Whether this involves a short wander around Welland Park, before having a cup of tea in the cafe, or heading further afield to the Savoy cinema in Corby to catch a film, an Elder live-in carer can help your loved one maintain their social life.
Perhaps your loved one is a keen Women's Institute member who likes to attend socials at the Congregational Church or is someone who enjoys going along to the Market Harborough Lunch Club? All these outings are still possible with the support of their live-in carer and prevents your loved one from becoming isolated due to their increased care needs.
We provide live-in care in Market Harborough and the surrounding areas
Elder provides live-in care throughout Market Harborough and the surrounding areas. Our highly skilled and compassionate carers are dedicated to providing the best live-in care for your loved ones.
How an Elder carer helps around the house
A live-in carer from Elder will provide as much assistance as required to allow your loved one to remain as active and to retain as much independence as possible. If your loved one is no longer able to cook all their meals by themselves then the live-in carer will be happy to help out, stepping in to provide delicious and nutritionally balanced meals.
However, if your elderly relative is still a dab hand in the kitchen, their live-in carer will happily be relegated to the role of chief taster and sous chef. Similarly, your loved one's live-in carer can take on any light chores, such as cleaning and laundry, if your elderly relative needs help with these.
If your mum or dad is an animal lover, who enjoys the company of their pets but is no longer able to give them all the care required, the Elder live-in carer will ensure that any furry companions are fed and well looked after.
Why can be completely reassured by your Elder carer?
A carer from Elder is not only professional, courteous and friendly, but going to be one of the best in the industry. We pride ourselves on working with top professionals. All Elder live-in cares have at least one year's professional experience, undergo a full DBS (PVG in Scotland) check and face-to-face interview. We also ask for a full CV, which we'll send across to you.
Tailored care plans for live-in care in Market Harborough
After an in-depth discussion of their needs, your loved one will have a tailored care plan created by one of our care planning experts. This takes into account their medical, physical, social and emotional needs. Having a live-in carer also means that your loved one can keep their family doctor, helping to ensure continuity of care. Care plans are reviewed on an ongoing basis, so if the needs of your loved one change, the care plan will be adapted and updated accordingly.
What does live-in care from Elder cost?
Standard live-in care with Elder is [live-in-price] per week. There are no hidden costs, and you're free to add additional extras only if you want them, so you can plan your budget with confidence.
If you'd like to have a no-obligation discussion with one of our care advisors, to find out how your elderly relative could benefit from Elder's live-in care service, please feel free to call us any day, any time between 8am-8pm.
Real life story: Colin and Dulcie's story
Dulcie is 102-years-old and lives with her son Colin, his wife Mary, and her Carer Sarah. She has dementia and has had full-time live-in care for over two years.
We talk to the family about the challenges of finding the right care solution for a fiercely independent woman – and how the positive benefits of live-in care with Sarah has transformed all of their lives.
Care in Market Harborough: Useful Resources
Local county council supplying a range of support services for carers, including directory of local carers' support groups and details of adult social care.
Email: maureen@supportforcarers.org
Address: County Hall, Glenfield, Leicestershire, LE3 8RA
Call: 0116 232 3232
Local charity offering support for carers as well as support for older people living in the community.
Email: enquiries@ageukleics.org.uk
Address: Lansdowne House, 113 Princess Rd East, Leicester, LE1 7LA
Call: 0116 299 2233
Charity providing a Dementia Café, a Singing for Memories Group and trips out.
Website: www.dementiaharborough.org
Email: membership@dementiaharborough.org
Address: Jubilee Hall, Congregational Church, Bowden Lane, Market Harborough, LE16 7JD
Call: 07594 649566
A charity supplying support for carers as well as a community transport scheme which helps older people who cannot use public transport.
Email: admin@vasl.org.uk
Address: VASL, First Floor, Torch House, Torch Way, Northampton Road, Market Harborough, Leicestershire, LE16 9HL
Call: 01858 433232
A group for carers of people living with dementia that offers peer support and meets on the first Friday of every month.
Address: Harborough Methodist Church, Northampton Road, Market Harborough, Leicestershire, LE16 9HE
Call: 01162316921
A local GP practice offering clinics, vaccinations, appointments at the surgery and home visits.
Address: Market Harborough Medical Centre, 67 Coventry Road, Market Harborough, LE16 9BX
Call: 01858 464242
Get live-in care of the highest standard
Give us a call, drop us an email or simply fill out the form and one of our specialist care team will get in touch as soon as possible.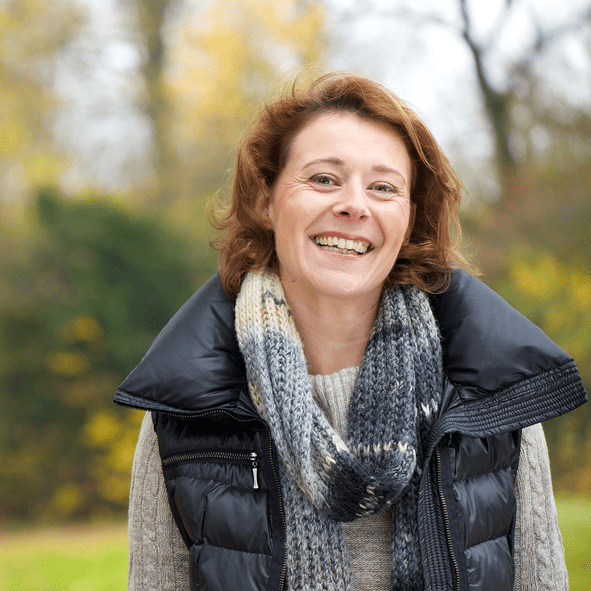 What our customers say
 "It is reassuring to know that my father is being cared for by someone who understands his needs and his dementia symptoms." –Patricia, Norwich