You and your elderly parents will find plenty of things to enjoy in Totnes and the surrounding area. Thanks to the increased popularity of live-in care in Devon, which provides an alternative to the residential care home model, you and your loved ones can head off on day trips and short breaks with the minimum of fuss. 
Elderly live-in care in the home, with the assistance of skilled caregivers, means that you are never tied into the rules and regulations of residential care homes, and can explore pastures new, even at short notice.
Even if one or both of your parents requires dementia care, you can still enjoy a trip to Totnes. Many attractions and places of interest offer free or reduced admission to companion care workers, so do check before leaving home. Some places also offer wheelchair or mobility scooters for visitors' use, so check before setting out, as in some cases these need to be pre-booked.
You'll find plenty to see and do in and around Totnes – here are our top five suggestions:
Totnes Elizabethan House and Museum
Elizabethan history is of great importance to the town of Totnes, and nowhere is this better expressed than in the Elizabethan House and Museum. The museum, set in a historic house, is open between April and September and offers free admission to visitors, although donations are welcome. Exhibits show how the Elizabethans lived, worked and even how they cooked. The museum is set over several floors which are not accessible to anyone with mobility problems, but on the ground floor, there are rooms to explore, and easy access to a herb garden, where you can purchase some herbs along with a medicine sheet to show how they should be used.
Dartington Hall
Three miles north of Totnes you will find the Dartington Estate, made famous by the iconic Dartington Crystal collections. With over 1000 acres of land surrounding the Hall, this is a lovely place to while away a few hours, exploring the beautiful gardens and grounds. There is no entrance fee, and most of the gardens are accessible for wheelchair users. There is an all-terrain mobility scooter available for use by visitors.
In addition to the lovely gardens, there is an on-site cinema, a selection of shops, and a choice of places to eat. Throughout the year the estate hosts a variety of events, so it's worth checking the website before your visit to find out what's on.
---
Dulcie's care story
Dulcie is one of our longest serving customers. In this video, she and her family talk through their decision to arrange care in the home rather than the care home.
---
Totnes Castle
You can't miss the castle, which stands on a hill overlooking the town, and it's well worth taking the time to climb the steps and enjoy the spectacular views from the castle keep. The motte and bailey castle was built by one of William the Conqueror's men, and since then it has dominated the town's skyline.
Unfortunately, there is no wheelchair access, and although there are handrails on the steps, visitors need to have good mobility to be able to access the castle keep. Many families take a picnic so that they can rest and enjoy the scenery at their leisure. You can explore the keep and bailey before taking a walk around the moat and then visit the on-site shop where you can purchase gifts and snacks.
Totnes Guildhall
Situated in Guildhall Yard, just off the High Street, the Guildhall offers a fascinating glimpse into the town's rich history. Originally built in 1088, parts of the original building are still intact, and visitors can explore the fascinating stories of its use over the centuries.
The original building was part of the local monastery, but following the Dissolution by Henry VIII, most of it was destroyed. The remains were incorporated into the Guildhall in 1553, and since then it has been used in a number of ways within the town, including as the town prison, a boy's school and the local magistrates' court. Nowadays it is in regular use as Council Chambers.
Visitor's should head for the Lower Hall, where boards are displayed listing the names of over 600 Totnes mayors. You can also see the Council Chamber where Oliver Cromwell planned the final stages of his civil war campaign in 1646. Admission to the Guildhall is free, but donations are gratefully received.
Timehouse Muzeum
This quirky attraction is located via the Narnia Totnes shop in Fore Street. Conceived and created by Julie Lafferty, a local artist and designer, the Muzeum consists of a series of rooms set over four floors, which offer a unique time travelling experience.
Although it is steeped in nostalgia, the Muzeum is unsuitable for people with mobility problems due to the stairs involved. Opening times vary, and the Muzeum is not open every day, so be sure to check in advance of your visit. All entry tickets include a free cup of tea in the Marrakech-inspired courtyard.
You and your loved ones – whether they are receiving care at home, such as elderly care or companion care – will enjoy getting away and engaging with each other in all of these relaxed settings.
Call us for expert live-in care advice
Learn more about elderly care
Take a look at more Elder guides on later life care.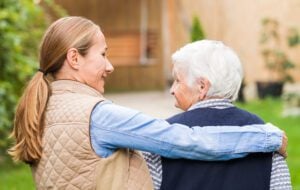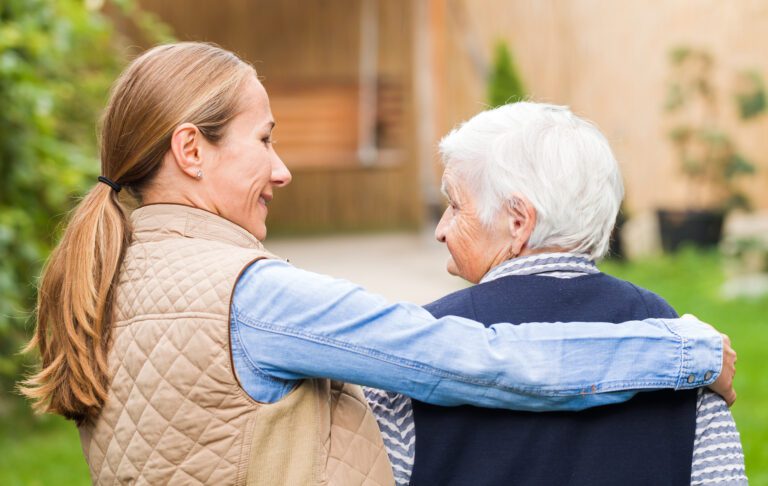 What is Elder Care? It can be difficult to define elder care or elderly care as it is often called because it can include