If you are visiting your elderly parents, you may want to plan some days out that will make a pleasing break from their day-to-day routine. Whether they are receiving care at home or are still able to live more independently, they will benefit from activities that fit in with their interests. 
If they require dementia care, they may well enjoy trips that incorporate a historical element. Those living with dementia may also respond well to environments with a sensory element, such as a fragrant garden packed with colourful planting.
Now that the live-in care in Suffolk has become a viable alternative to residential care homes, there are more opportunities than ever to spend quality time with your elderly parents. Here are five suggestions for days out in Bungay, and further afield in Suffolk, that should appeal to your older relatives.
Ickworth House
Ickworth House is an excellent example of a neoclassical mansion and is famed as the location of some of the earliest Italianate gardens in England, set within acres of manicured 18th-century parklands. The house also boasts an impressive Rotunda. Notable treasures within the house include interesting statues, paintings by some of the most revered of the Old Masters and one of the biggest silverware collections held by any National Trust property.
The beautiful gardens incorporate attractive box avenues, a spring garden that showcases displays of daffodils, bluebells, and snowdrops during the season, a temple garden and a secret garden, planted with lush woodland plants and ferns. The West Wing of the house is fully accessible, and there is a lift in the Rotunda, though access is restricted.
Visitors with limited mobility can take advantage of the golf buggy service that runs to and from the car park in high season. It is also possible to hire an outdoor wheelchair from the West Wing reception, and there are five PMVs available to borrow on request.
Museum of East Anglian Life
If your elderly parent is interested in the history of this beautiful part of England, a visit to the Museum of East Anglian Life is sure to be a hit. This is a largely outdoor museum, spread out over an extensive 75-acre site. Here, you can explore riverside and woodland nature trails and learn all about local crafts and culture.
There are steam trains to ride on and a variety of animals to meet, including rare breeds of sheep, cattle, and horse. Scattered around the site are historic buildings, each with a different story to tell. There is also a bistro that serves delicious locally-sourced food. The site is pretty much accessible, with disabled toilet facilities.
The entrance is accessible via a platform lift if you are visiting with someone who uses a wheelchair or mobility scooter. The museum also offers an electric buggy tour of the site, so do ask the staff for more information. Because of the age of some of the buildings, upper floors are not fully accessible.
---
Dulcie's care story
Duclie is one of our longest serving customers. In this video her and her family talk through their decision to arrange care in the home rather than the care home.
---
Helmingham Hall Gardens
Helmingham Hall has been home to the Tollemache family for more than 500 years. This is a beautiful Tudor Hall, with a moat and well-planted gardens, all set within ancient parklands that are home to many red deer. A visit to the pretty gardens is a lovely way to spend a day.
There is a kitchen garden to explore, as well as a traditional herb and knot plot and a space dedicated to fragrant roses. The atmosphere here is notably tranquil, which allows you to fully appreciate the beauty of nature, with all its scents and colours. Because this is such a sensory treat, it is ideal for those receiving care at home, such as elderly care, dementia care or live-in care to visit with their carer.
Africa Alive
If your elderly parents have always been nature lovers, a day out at Africa Alive will give them the opportunity to see African wildlife up close, and it's a great way to stimulate the senses. The must-see centrepiece of this 100-acre park is the 'Plains of Africa' area, where you will be able to spot two of the Big Five, including rhino and giraffes.
The park is mostly free of obstacles and barriers, and most services and facilities are accessible. The lower end of the park is quite marshy, and best avoided if you are visiting with someone who requires elderly care. There are lots of designated seating areas dotted around the park, as well as blue-badge parking. Visitors can borrow a wheelchair free of charge.
The Suffolk Owl Sanctuary
The Suffolk Owl Sanctuary is in Stonham Aspal, offering comprehensive care to injured and orphaned owls from the surrounding area and raising the profile of owl conservation. This is a lovely place to learn more about these beautiful birds, or simply to enjoy their company.
During the summer months, the centre offers demonstrations of owls in flight, accompanied by commentaries that give an insight into the habitats, lifestyle, habits and conservation of owls. There are more than 80 owls in residence here, plus lots of friendly red squirrels.
Other highlights include a sensory garden, a raptor hospital, woodland walks and plenty of picnic areas. The sanctuary is wheelchair friendly, although, during the winter months, the woodland walk is best avoided.
Call us for expert live-in care advice
Learn more about elderly care
Take a look at more Elder guides on later life.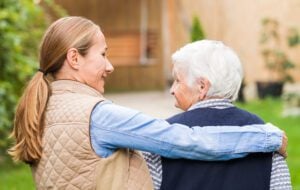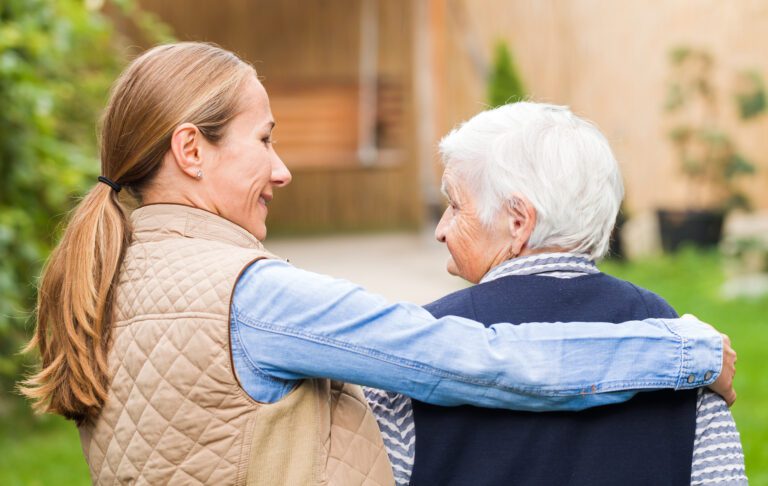 What is Elder Care? It can be difficult to define elder care or elderly care as it is often called because it can include