In addition to thinking about the practical aspects of the care you need and whether your needs are likely to change in the near future, the cost of care in the home and in an institution have to be taken into account. 
Care Homes
Care homes are divided into those without nursing care and those with nursing care. In care homes without nursing care you receive the assistance you need with personal care from staff such as care assistants, whilst in care homes with nursing care, your care is planned and overseen by registered nurses supported by care assistants.
Some care homes offer dementia care in addition to basic elderly care.
---
Dulcie's care story
In this short video, Dulcie and her family explain their reasons for choosing Elder live-in care.
---
Advantages of moving into a care home
There are always trained staff available to help if you need anything and many people like the company they find in a care home. Most care homes offer a range of organised activities that you can take part in if you wish.
You may feel safer in a care home environment, and you will not have responsibilities such as housework or cooking to worry about. Care home fees include fuel costs, so utility bills are another worry taken off your mind.
Disadvantages of moving into a care home
You may feel less independent and less able to make all your own decisions living in an care home or nursing home. Of course, for people who need Alzheimer's care, this can be a plus point.
Dementia care homes do support their residents to make certain decisions for themselves, but living with a group of other people does mean that their needs also have to be taken into consideration.
Space can be another issue when moving into a private care home. All your possessions have to fit into one room which may not be very large.
While some people enjoy company, others may not feel comfortable living with the other residents in a 24/7 care environment. If you have pets, you may not be able to take them into the home with you.
Care at home
Care in the home can involve regular visits from a carer for a set number of hours a week to help with your personal care and other needs.
It can also encompass in-home care from a live-in carer who does everything from shopping and cleaning to assisting with your personal care needs. In some cases care in the home can involve monitored personal alarms, special equipment to make everyday living easier and services such as meals on wheels.
Advantages of care in the home
You are able to stay at home in a familiar environment with all your precious possessions around you. When the cost of homecare is worked out, the value of your property is not taken into account. You are able to decide what support and care you receive and can be much more independent. If you opt for private live in care you have the security of knowing there is always someone around if you need anything. For couples, particularly if one person needs Alzheimer's care, a live in carer can be the ideal form of elderly care.
Disadvantages of care in the home
If you live alone and only have in home care for a few hours a week, it can be quite lonely in between visits. There is still the risk that you may be ill or have a fall whilst you are on your own, even if you do have an alarm system installed.
Some people do not feel comfortable with carers coming into their home, particularly when there is a different caregiver quite frequently as can happen in domiciliary care services. If you arrange your own private care, especially live-in care, this problem can be avoided as you will be looked after by a carer who you get to know and who knows you.
The type of equipment and modifications that may be needed in the house in order to cope with poor mobility or health issues could negatively affect your home's value, although this probably isn't your biggest consideration.
When thinking about how to prepare a house for home care, it's really important to speak with your local authority. There is non-means-tested funding available for anyone who needs their home adapting.
Differences in the costs of care in the home and in a nursing home
The cost of all types of care for the elderly can vary from place to place, but you should be able to find the information you need to help you compare care at home with care in a nursing home.
Your local council will be able to supply this, and there are various charity websites that offer advice on the options open to you.
Home care is generally less expensive than care in a care home, but this depends on individual circumstances and the amount of care needed. Fees for care homes with nursing care are usually higher than for those without nursing care. People who require care for dementia also usually have to pay higher fees than those whose needs are less complex.
Finding a home carer who lives in can seem expensive, but gives you the advantage of having a familiar person around and can be really cost effective for couples who want to stay in their own home.
Call us for expert live-in care advice
Learn more about home care
Take a look at more Elder guides on how to arrange and adjust to care at home.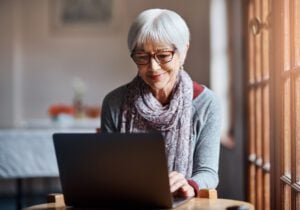 What type of background checks should I be doing on a home carer? When you employ a home carer to look after a vulnerable