It can be a worrying time when the needs of someone you love change – when things they used to manage on their own become more difficult, and when they need additional help to stay safe at home.
Having the guidance of someone you know and trust, and who has experienced live-in care themselves can help ease some of these worries. It's why this year we've launched the Elder Gift of Care programme.
When you refer a friend, colleague or neighbour to Elder and they choose full-time live-in care with us, they'll receive a week of care for free.*
*This offer cannot be used in conjunction with any other Elder offer. To be eligible to claim a week of care for free, your referral must become an Elder customer for a minimum of 14 continuous days, with an on-going care arrangement in place. This offer is open to all referrals received before 31st March 2022.
To give the gift of care, please ask your friend to complete the form below.
What happens after the form is completed?
We care about finding the right support for every older person – and do this by truly getting to know their family, routine, and way of life, before deciding if live-in care is suitable, and matching them with experienced live-in carers.
Our customer and family support specialists are also on hand to answer any care questions your referral may have, offer guidance around care funding, and to support the whole family throughout the care journey.

Elder Standards – what you can expect Arranging live-in care for a loved one is a big decision. It's important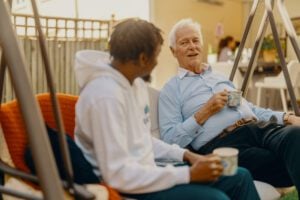 Customer stories Find out what live-in and hourly care is like from families who have arranged it themselves.   Trustpilot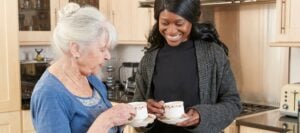 About us We're award-winning live-in care and home care specialists, providing an alternative to the care home. What we do