The power of outings for the elderly is highly beneficial. If your loved one is receiving care at home, elderly care, dementia care, companion care or live-in care in Northumberland, the benefits of exploring an area outside the home can be enlivening and even transformative. Daily life for your loved one is enhanced by the feeling of independence, freedom and connection with life around them.
Berwick-upon-Tweed is a friendly area offering an easy, peaceful time away from home. Here are five of our top suggestions for things to do, to make the most of your time here in this unique corner of Northumberland.
Paxton House
Steeped in an enthralling history that reads straight from the pages of an Austen novel (complete with Prussian royalty), Paxton House is a beautiful estate to explore. Nestled among 80 acres of riverside walks and woodland, with Highland cattle grazing nearby, Paxton House is a wonderful day trip getaway, offering an insight into the history and local life.
Aside from its fascinating past, the home is also host to a stunning period interior and holds one of the principal collections of Chippendale and William Trotter furnishings. Paxton House is also listed as a Partner Gallery of the National Galleries Scotland. The guided tour is fascinating and well-timed at one hour. Check the Paxton House website for details regarding its art exhibitions of well-regarded local artists, held in the Hayloft Gallery, located above The Stables Tearooms, and The Regency Gallery attached to the shop.
As well as a resplendent stately home, Paxton House is also home to the oldest trout fishing club on record – the Ellem Fishing Club, where you can try your luck at catching dinner.
Andy Howey's Birds of Prey Centre
Andy Howey's knowledgeable and friendly staff are waiting to welcome you and other families to this popular centre. This is a particularly enjoyable experience for loved ones receiving dementia care and time spent with animals is an ideal activity for you and your loved one to do together.
This centre is home to more than just varieties of owl, kestrel and falcon. There's also Bob the tarantula, Miss Truffles the hedgehog, Gordon the bearded dragon and Jake the python.
Creatures are introduced one by one during an informative and engaging 60-90 minute presentation. If you are looking for an activity that is stimulating without being physically exhausting, Andy Howey's Birds of Prey Centre is ideal.
Berwick-upon-Tweed Barracks
Home to three museums and hosted by English Heritage, Berwick Barracks was the first purpose-built British barracks, designed by Sir Nicholas Hawksmoor, and it began operations in 1717.
"By Beat of Drum" is a striking recreation of what life was like for British infantrymen. The permanent exhibition draws on daily life in the barracks for soldiers, providing an evocative glimpse of a slice of history.
Another treasure trove of history is the second museum, The King's Own Scottish Borderers Regimental Museum gives insight into the 325-year history of the regiment, and you can view an extensive collection of memorabilia such as weapons, medals, uniforms, documents and silver.
The third museum is Berwick Museum and Art Gallery. The evolving exhibitions here focus on local history and offer the perfect bookend to life in the Barracks. There are many advantages to exploring historical places with your loved one, with the potential to bring generations together through story and memory.
If you feel live-in care might be a suitable option for your loved one, you'll find Elder is top of the list of live-in care agencies near you. Contact us today to discuss how our tailored services can allow your loved one to stay in the comfort of their own home.
---
Dulcie's care story
Dulcie is one of our longest serving customers. In this video, she and her family talk through their decision to arrange care in the home rather than the care home.
---
The Maltings Theatre and Cinema
The Maltings Theatre and Cinema offers a range of entertainment options from film to comedy events, theatre, music, dance, opera, community events and children's entertainment. The centre's comprehensive, well thought out programme offers something for everyone, with 180 live shows, 300 screenings and 150 workshops annually.
Access is excellent, from disabled parking just outside the power-assisted front doors, to wheelchair access and large print formats of the seasonal brochures (available on request). There are also special screenings offering subtitles for the hearing impaired.
Theatre and film have long been celebrated for their restorative powers. A matinee or evening performance is a wonderful way to share experiences and escape the routine of daily life together.
Cocklawburn Beach
No visit to Berwick-upon-Tweed would be complete without a walk along the beach. Cocklawburn beach is a sprawling expanse of sand and rock, perfect for a gentle walk breathing in clean, fresh coastal air. Parking is easy, and the beach offers spectacular scenery and shows off the breathtaking Northumbrian coast.
While we all appreciate fresh air and its medicinal effects are well known, there is something incredible about the influence of the sea air on our perspective and energy levels too. Cocklawburn beach is a jewel on the Northumbrian coast and a favourite among local families. The rock pools at low tide are perfect for fossil hunting too.
Berwick-upon-Tweed is a special place. Whether your loved one is a local or a visitor and no matter what the level of care they receive, be it care at home, elderly, dementia or companion care, Berwick-upon-Tweed offers an enriching experience to all who venture to explore this lovely area.
Learn more about elderly care
Take a look at more Elder guides on later life.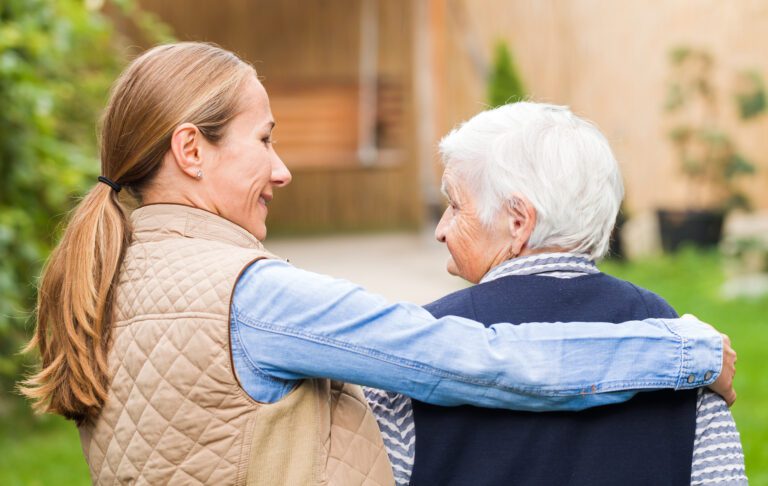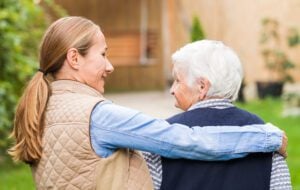 What is Elder Care? It can be difficult to define elder care or elderly care as it is often called because it can include