Live-in Care in Yorkshire
At Elder, we provide high-quality private
live-in care
for the elderly and those in need in Yorkshire.
Or call us, we are here to help
Dubbed "God's own county", Yorkshire is blessed with the rolling green landscapes of the Yorkshire Dales and North York Moors. A strong community spirit coupled with breathtaking countryside makes Yorkshire a special place to live.
Strong local ties and familiar surroundings have a powerful effect on our perspective. To continue living independently at home under the watchful eye of a dedicated and qualified carer is an empowering reality for an increasing number of people. Live-in care is an affordable and flexible option tailored to your loved one's specific needs.
Dedicated live-in care in Yorkshire
Our expert team at Elder works with you to create tailored care for your loved one, no matter how complex their circumstances are. We provide care for people needing a few hours of support a week, or a temporary care period to give a family carer a break or round-the-clock dedicated care.
Live-in care offers a consistent, quality support system for your loved one, including help with household chores (laundry, cooking, vacuuming), companion care, personal health and hygiene assistance and transport. Carers assist in them continuing to live independently, while also providing expert support as necessary for more complex conditions such as dementia.
Care is provided 24-7 by two dedicated carers working in rotation; usually two weeks on, two weeks off. At Elder, we specialise in matching the right carer to your loved one and offer the same person for as long as you like. Having additional overnight support provides families with peace of mind, security and a better quality of life.
Our experienced carers show that elderly care does not have to be an isolating experience. Your loved one's care encourages and enables them to participate in community activities, hobbies and walks. For dementia care, particularly, the familiarity of home, beloved pets, family, neighbours and community provide a significant amount of comfort and security.
Experienced, compassionate carers
Finding and placing compassionate, experienced carers with a heart and a listening ear is what we do best. All our applicants take a scenario-based exam, attend a one-on-one interview and undergo a background, qualifications and credentials check. Our carers are English speaking, have advanced DBS or CRB certificates and, most importantly, they want to be carers.
Our carers benefit from our strong support system, a living wage and work they enjoy. Dedicated Elder team members are available 24/7, offering experienced advice and support to our carers. Wherever your loved one lives in the UK, a carer can be with them within 24 hours.
We provide live-in care in Yorkshire and the surrounding areas
Elder is a nationwide, dependable service with many years of live-in care experience in the county of Yorkshire. Our carers are highly skilled and can get started with you in as little as 24 hours.
Can my loved one afford this type of care?
One of the biggest misconceptions about one-on-one care is the cost of care. Most families assume dedicated care is beyond their reach financially, but that's rarely the case. Care packages are often up to 30 percent cheaper than funding a place in one of the care homes in Yorkshire, and there are also financial support options available.
Yorkshire's councils offer needs assessments. These forms can be completed online 24-hours a day and will determine the care your loved one is entitled to. A financial assessment follows to find out if any funding is available.
Standard live-in care with Elder is £1225 per week. There are no hidden costs, and you're free to add additional extras only if you want them, so you can plan your budget with confidence.
Here to help
At Elder, our role is to ensure that you, your loved one and our carers are content and moving forward. Our dedicated support team is available seven days a week to speak with you over the telephone.
We publish a practical blog exploring themes and providing advice for challenges families experience, such as "Creating a Dementia-friendly Home, "How to Pay for Care: Everything you Need to Know" and "Seven Tips for Staying Safe at Home". Our focus is on empowering, informing and caring for you and your family.
We are committed to transparent, practical support and advice. We believe the quality of our care at home enhances the quality of your life by providing peace of mind.
At Elder, we know the difference between employing a carer and having the right person care for your loved one is critical.
Real life story: Colin and Dulcie's story
Dulcie is 102-years-old and lives with her son Colin, his wife Mary, and her Carer Sarah. She has dementia and has had full-time live-in care for over two years.
We talk to the family about the challenges of finding the right care solution for a fiercely independent woman – and how the positive benefits of live-in care with Sarah has transformed all of their lives.
Care in Yorkshire: Useful Resources
Comprehensive support and advice is offered to those living with dementia, and their carers.
Email: NorthYorkshire.DementiaSupport@makingspace.co.uk
Call: 01723 371958
Reading is said to help reduce stress and lower the risk of dementia, so joining this group is a healthy choice. All are welcome, no special experience necessary.
Email: northferriby.library@eastriding.gov.uk
Address: North Ferriby Library, Church Road, North Ferriby East Riding Of Yorkshire HU14 3DA
Call: 01482 632227
Social cafe open two Sundays a month to seniors, those living with dementia and carers. Drinks, cakes, entertainment and fun are always on offer.
Email: info@berneslaicafe.co.uk
Address: Berneslai Café, Town Hall, Church Street, Barnsley S70 2TA
Call: 07843895704
This healthy living focused charity in Bradford organises social events and fitness classes, and offers allotment space to those into gardening.
Email: info@haleproject.org.uk
Address: 1 Westgate, Shipley, West Yorkshire BD18 3QX
Call: 01274 271088
A relaxed knitting group for all ages and ability levels. Enjoy knitting therapy, make new friends and enjoy some company.
Email: customer.services@eastriding.gov.uk
Address: The Library, Driffield Centre, Cross Hill, Driffield East Riding Of Yorkshire YO25 6RQ
Call: 01482 393939
When live-in care just isn't an option, give your loved ones the support they need with a choice of the top local care homes in Yorkshire.
Read More About Care in Yorkshire
Live-in Care in York
Our professional live-in carers in York provide 24/7 home care and dementia care for the elderly and those in need. Contact us today to discover a higher standard of care with our live-in care services.
Five Things to do With Your Elderly Parents in Harrogate, Yorkshire
For those who care in Harrogate, Yorkshire for an elderly family member, it can be a challenge to find suitable things to do. Here are some ideas.
Five Things to do with Your Elderly Parents in Pateley Bridge, Yorkshire
For those who care in Pateley Bridge, Yorkshire for an elderly family member, it can be a challenge to find suitable things to do. Here are some ideas.
Five Things to do with Your Elderly Parents in Richmond, Yorkshire
For those who care in Richmond, Yorkshire for an elderly family member, it can be a challenge to find suitable things to do. Here are some ideas.
Five Things to do with Your Elderly Parents in Helmsley, Yorkshire
For those who care in Helmsley, Yorkshire for an elderly family member, it can be a challenge to find suitable things to do. Here are some ideas.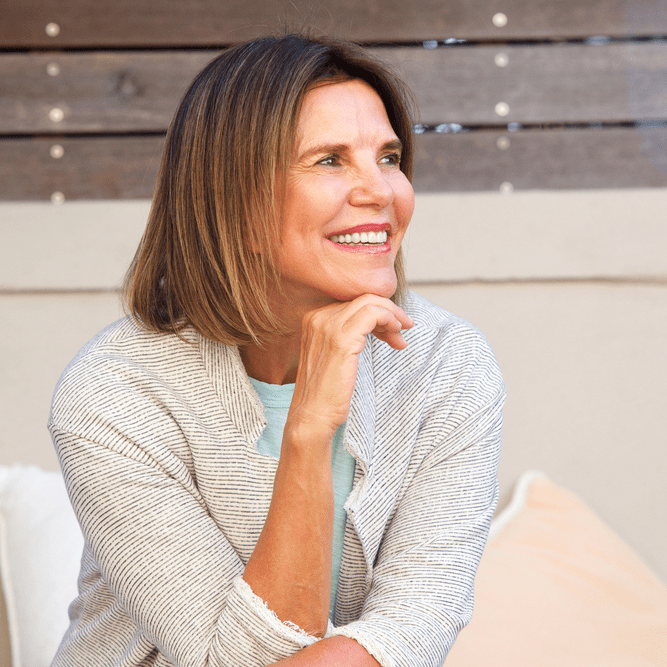 Fantastic support for my mum
" The carer you sent me is fantastic. My mum loves her. She's kind, caring and works as a team with me. "
Angela, Manchester