Live-in Care in Sheffield
At Elder, we provide high-quality private live-in care for the elderly and those in need in Sheffield.
Or call us, we are here to help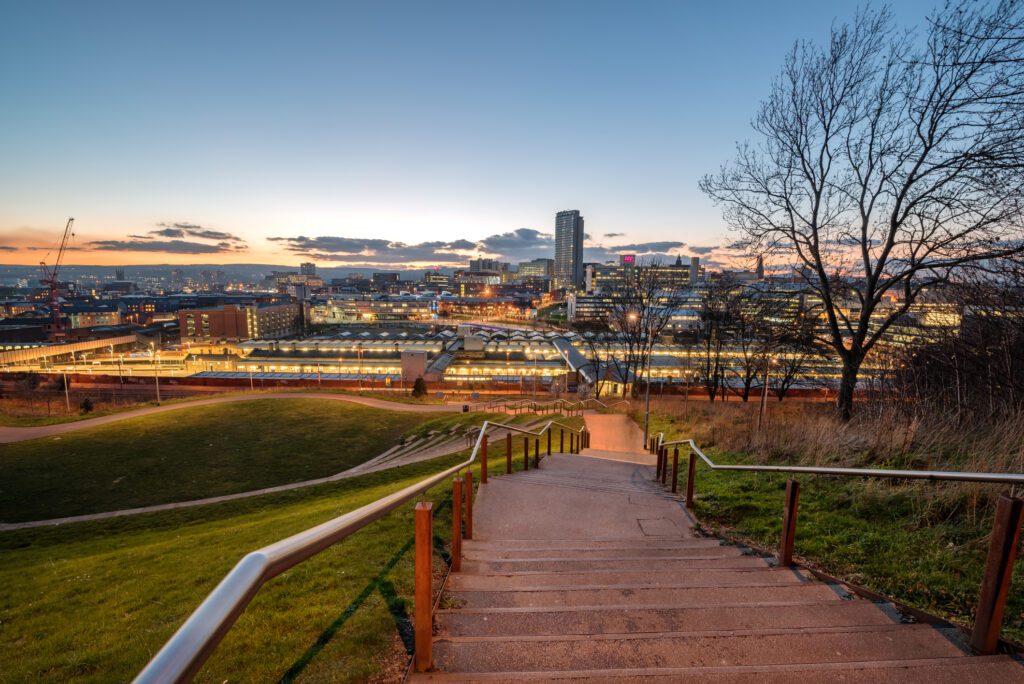 If you are considering how best to provide care for an elderly relative who is no longer able to live independently, you may like to consider live-in care. The majority of older people would prefer to remain in their own homes whenever possible, and moving into one of the care homes in Sheffield is not the only option when it comes to long-term care.
What is live-in care?
Elder provides a live-in care service in which a highly experienced and trained caregiver moves into the older person's home and is there 24/7 to provide all the support that they need to have the highest quality of life possible. Not only is this preferable for your loved one, but it also gives you peace of mind knowing that they are safe and well looked after.
If you would like to know more about Elder's live-in care provision, contact our care advisors who are available seven days a week from 8 am until 8 pm.
What are the advantages of live-in care over a care home in Sheffield?
A live-in carer can provide companionship for your elderly loved one, as well as offer one-to-one care that would not be possible in a care home where there are other residents and a lower staff to care recipient ratio.
Elder has carers throughout Sheffield and its suburbs, including Loxley, Hillsborough and Crosspool, so your loved one will be able to stay in the home that they love.
For someone who does not want to leave their home and their neighbourhood, live-in care is the ideal care solution because they can continue to enjoy all the benefits of home and avoid the disruption and upset that moving into a care home might involve. Social activities with neighbours and friends in the locality can be continued with the support of their live-in carer.
Due to their training and experience, Elder's carers can support people with a variety of health needs, including complex conditions such as dementia, so you need not worry that your loved one's care will be compromised by being able to remain at home.
Why is live-in care in Sheffield the best solution?
Your loved one will be able to more easily maintain their independence as far as their condition allows in the familiar environment of their own home. Their live-in carer will provide the level of help that is needed without making the older person dependent on care.
If your relative enjoys physical activities, such as walking or gardening, their carer will encourage them to continue with these and to remain as active as they can, and you will know that there is someone there to ensure that they are safe while enjoying their hobbies.
We provide live-in care in Sheffiled and the surrounding areas
Elder is a nationwide, dependable service with many years of live-in care experience. Our carers are highly skilled and can get started with you in as little as 24 hours.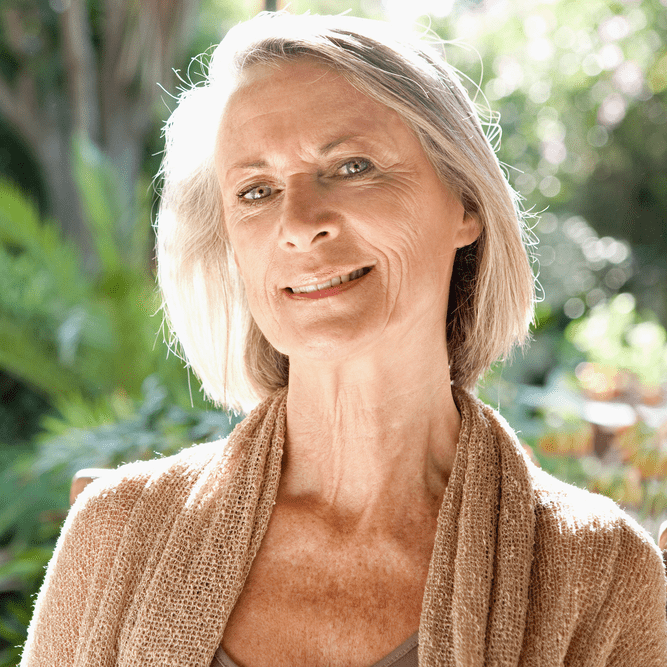 What our customers say
"Judith is absolutely lovely and you could see the fantastic relationship she has with my mum. My mum's smile nearly lit up the whole house when Judith arrived."
Alison, UK
What are the benefits of live-in care in Sheffield?
Although your loved one may need long-term care, they should still be able to get the most out of life, and Elder's carers will do all they can to help them enjoy their leisure time. This may merely be a stroll in the park, or it may involve days out at local attractions.
If your relative has their own car, their live-in carer will be able to chauffeur them to where they want to go, or could accompany them in a taxi.
Sheffield has the best of both worlds, being close to the lovely countryside but with all the conveniences of a city with a fascinating industrial heritage.
Your loved one may like to visit the Kelham Island Museum where the city's industrial past can be explored or perhaps discover the fascinating history of the Bishop's House. Close to this 500-year-old building is Graves Park, where rare animal breeds are kept and where your loved one may enjoy the fresh air.
What does a live-in carer do?
A care plan will be drawn up for your elderly relative. This will be unique to them and will record their individual needs and how the carer should meet these. The live-in carer will support or assist your loved one in whatever way is needed to ensure that they are happy, comfortable and safe.
Your elderly loved one may need help with areas of personal hygiene, mobilising or eating, and if this is the case, their carer will do whatever is required.
The carer will also carry out domestic duties such as cleaning or ironing, and help in any way necessary. Elder's live-in carers can also assist with pet care, shopping, and can accompany your relative out and about.
If your loved one needs to attend an outpatient's appointment at the Northern General or Royal Hallamshire Hospital, their carer will accompany them and ensure that any advice or instructions for aftercare are followed. They will also liaise with other healthcare professionals when necessary.
How much does live-in care cost?
Elder's charge for live-in care is a flat rate of £1225 per week. This is extremely competitive and can be up to a third less than the cost of a care home.
Why choose Elder?
You can be confident that your loved one will benefit from the highest quality of long-term care at home if you choose Elder. Each carer is carefully matched with the person that they care for in terms of personality and interests so that your relative will be cared for by someone who really knows and understands them.
For a no obligation chat about the support that your loved one needs, contact us today and speak to a care advisor who will be able to answer any questions you may have.
Real life story: Colin and Dulcie's story
Dulcie is 102-years-old and lives with her son Colin, his wife Mary, and her Carer Sarah. She has dementia and has had full-time live-in care for over two years.
We talk to the family about the challenges of finding the right care solution for a fiercely independent woman – and how the positive benefits of live-in care with Sarah has transformed all of their lives.
Care in Sheffield: Useful Resources
Charity which supports older people with free information and advice, including claiming benefits as well as help in your home.
Email: enquiries@ageuksheffield.org.uk
Address: South Yorkshire Fire & Rescue, 197 Eyre St, Sheffield, S1 3FG
Call: 0114 250 2850
The council website has plenty of information about the services available for older people, such as care and support as well as benefits and practical help.
Address: Town Hall, Pinstone Street, Sheffield, S1 2HH
Call: 0114 273 4567
This society provides support for people with dementia, their families and their carers. There are also five dementia cafes across Sheffield for local people to use.
Email: sheffield-enquiries@alzheimers.org.uk
Address: Bamforth Building, 110 Burton Street, Sheffield, S6 2HH
Call: 0114 276 8414
This is a national charity bringing older people and volunteers together in its befriending service. Volunteers meet older people to take them to events and meet-ups to combat loneliness.
Email: angela.handforth@contact-the-elderly.org.uk
Call: 0114 230 2343
The University Of The Third Age offers a range of social, educational and creative activities for retired and semi-retired people. These activities could range from travel and holidays to walking groups.
Email: chair.sheffieldu3a.org.uk
Call: 0114 235 1489
When live-in care just isn't an option, give your loved ones the support they need with a choice of the top local care homes in Sheffield.