At Elder, we provide high-quality private
live-in care
for the elderly and those in need in Hull.
Or call us, we are here to help
Why do people need live-in care?
Change can be upsetting for anyone, but especially for those in later life. The challenges of reduced mobility, long-term illness or living with dementia can make moving out of your own home very distressing.
Faced with the problem of needing long-term, round-the-clock care, one of the care homes in Hull may seems like the only solution. However, more and more of those searching for care are finding out that arranging good quality, live-in care at home with Elder can turn out to be the perfect care solution.
Why is live-in care in Hull better than a care home?
If your elderly relative or spouse is comfortable living at home, but only needs support with their day-to-day living, they should be able to stay where their heart is. Recent studies indicate that care recipients who remain in their own home are more likely to stay healthier, happier and more socially active than those who move into residential care.
This is because living at home is familiar. When something is needed, a cup of tea, a snack or help to move to the bathroom, a personal carer is there to respond. This is why care recipients living at home have an increased sense of independence and autonomy, which supports a better standard of life.
Home care also reduces the stress on you and your family. Using Elder's live-in care service allows you to live your own life, while remaining safe in the knowledge that your loved one is in a familiar surrounding and being well taken care of at home.
Why is home care from Elder the best solution in Hull?
Elder live-in care is a nationwide, dependable service with many years of live-in care experience. We are the UK's leading specialists in live-in care. Elder's large number of carers, and our experience in training and vetting new carers, means our customers and care recipients always get the best possible live-in carer.
Is Hull a good place to choose to stay living at home?
The city is a particularly good place for older people who chose to stay in their own homes. In 2017, Hull was recognised as a City of Culture and through the Older People's Partnership (or OPP), many new facilities and programs were put in place.
The Hull's Got Talent programme offers social events for the over 55s, such as talent competitions, theatre performances, tea dances and intergenerational choirs, as well as singing and dancing classes. All of these are dedicated to improving the health, wellbeing and quality of life of older residents.
There is also a range of interesting attractions particularly suitable for families and older people too. One example is the Trolleybus Museum in Sandtoft. This attraction is home to a large collection of well-preserved trams and trolleybuses, and visitors here feel like they're stepping back in time. The museum offers disabled parking and disabled toilets.
For rainy days, there's Hull's impressive Museum Quarter, Ferens' Art Gallery and The Deep. These attractions are just part of an array of suitable days out on offer, providing world-class destinations for your elderly relative to enjoy.
In particular, the recent refurbishment of Ferens' Art Gallery has made the East Yorkshire institution more accessible and more enjoyable for the elderly than ever before. When only a bit of retail therapy will do, Hull is also home to the Princes Quay and St Stephen's shopping centres.
Elder carers are always very keen to ensure that their care recipients get out and about as often as possible. We actively encourage them to ensure your loved one is really able to take advantage of one-to-one care.
How does Elder live-in care work?
To start with, Elder will create a tailored care plan, custom-made to the care recipient's unique needs. Next, we'll select a potential carer from our large pool of experienced specialists. To make sure you're completely happy with the match, we'll send you over a carer profile and introductory video for your approval. If you don't think it's the right fit, we'll keep providing options until you're completely happy.
We'll then arrange all the transport for the live-in carer, and are able to get them to your door in as little as 24 hours. The first week acts as a trial week, if you don't think it's working out, you're free to leave, with no strings. If you're happy with the care, they will stay in your loved one's home, on-hand to help around the clock.
How much does live-in care cost?
Standard live-in care with Elder is £1225 per week. There are no hidden costs, and you're free to add additional extras only if you want them, so you can plan your budget with confidence.
Why choose Elder?
At Elder, we are passionate about what we do. Our goal is to help provide the very highest standards of elderly live-in care.
Our highly-trained care planning experts are the best in the business. It's our matching process that really sets us apart. As well as considering the practical needs of your loved one, and the level of experience they require in a carer, we go further to match them on personality. That means building up a broad picture of what makes your loved one tick – their interests, hobbies and character.
The time we take to match our care recipients with the most suitable caregiver ensures a friendly relationship. Afterall, they're living together. As a result of our unique process, many of our carers and care recipients go on to form strong bonds of friendship and stay in touch for years to come.
Furthermore, our reputation means that carers are keen to work with us. We know how to retain talent and can offer our customers the most highly trained live-in carers in the country.
So call us today and one of our friendly care advisors will be happy to discuss your situation with no obligation.Care in Hull: Useful Resources.
Real life story: Colin and Dulcie's story
Dulcie is 102-years-old and lives with her son Colin, his wife Mary, and her Carer Sarah. She has dementia and has had full-time live-in care for over two years.
We talk to the family about the challenges of finding the right care solution for a fiercely independent woman – and how the positive benefits of live-in care with Sarah has transformed all of their lives.
Age UK Hull is an excellent one-stop resource for a host of age-related issues, and provides links to a range of products, services and information that is useful for any older person or carer in the city.
Email: mailbox@ageukhull.org.uk
Address: Age UK Hull, Healthy Living Centre, Bradbury House, Porter Street, Hull, HU1 2RH
Call: 01482 324644
Sportsability provide lessons, classes and event days for seniors in and around Hull. From chair-based exercise classes, to walking football and even tea dances, the organisation has knowledgeable staff who have received dementia training.
Email: info@sportsability.org.uk
Address: Sportsability, Biz Hub, Melton Court, Gibson Lane, North Ferriby, HU14 3HH
Call: 01482 229 676
This NHS team provide a range of services, including assessments and interventions for elderly people with mental health issues, along with support and information for carers.
Address: The Ridings, Old Townend Court, Cottingham Road, Hull, HU6 8QG
Call: 01482 335795
Hull City Council's Adult Social Care webpage is a fantastic source of information, with advice and support for the elderly and their carers throughout the region.
Email: info@hullcc.gov.uk
Address: Hull City Council, Guildhall, Alfred Gelder Street, Hull, HU1 2AA
Call: 01482 300 300
CISS works in collaboration with the NHS providing information and support for carers who can also take advantage of a drop-in centre.
Email: chcp.carersinfo@nhs.net
Address: CISS, Calvert Centre, 110a Calvert Lane, Hull
Call: 01482 22 22 20
When live-in care just isn't an option, give your loved ones the support they need with a choice of the top local care homes in Hull.
Read More About Care in Hull
Live-in Care in Beverley
Our professional live-in carers in Beverley provide 24/7 home care and dementia care for the elderly and those in need. Contact us today to discover a higher standard of care with our live-in care services.
Live-in Care in Yorkshire
Our professional live-in carers in Yorkshire provide 24/7 home care and dementia care for the elderly and those in need. Contact us today to discover a higher standard of care with our live-in care services.
Live-in Care in Leeds
Our professional live-in carers in Leeds provide 24/7 home care and dementia care for the elderly and those in need. Contact us today.
Live-in Care in Whitby
Our professional live-in carers in Whitby provide 24/7 home care and dementia care for the elderly and those in need. Contact us today to discover a higher standard of care with our live-in care services.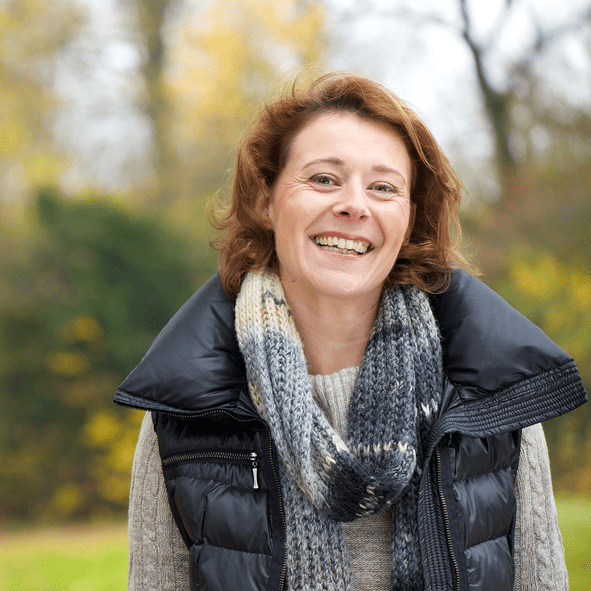 What our customers say
 "It is reassuring to know that my father is being cared for by someone who understands his needs and his dementia symptoms." –Patricia, Norwich