Live-in Care in Wolverhampton
At Elder, we provide high-quality private
live-in care
for the elderly and those in need in Wolverhampton.
Or call us, we are here to help
If your parent or loved one needs long-term 24/7 care and support, but they would prefer to stay in their own home, Elder's live-in care service enables them to do just that.
With our fully managed service, our customers can live their lives without worrying about whether their loved one is struggling in the unfamiliar surroundings of a care home, or whether they are lonely or being adequately cared for.
Why is live-in care the better alternative to a care home in Wolverhampton?
Many older people don't want to move into a care home, and this is understandable. Moving to a new home at such a late stage of life, especially when the person might be living with reduced mobility, Alzheimer's or dementia, can be a very stressful event.
Saying goodbye to friends and neighbours, and perhaps even to a much-loved pet, is not something older people wish to do unless absolutely necessary. With live-in care provided in their own home, our care recipients don't need to make any drastic lifestyle changes. The care they need can come to them.
However, many of our customers once wondered if live-in care was really affordable. Private live-in care was once seen as a luxury and an expensive option for full-time care, but with Elder, that is no longer the case.
Live-in carers move into your loved one's home and supply everything from companionship to complex personal care, and they are specially trained to work with those living with dementia too.
Is Elder the best care solution in my area?
Elder live-in care is a highly experienced, trusted, nationwide service that works to ensure your loved one remains at home and as independent as possible for as long as it is feasible.
In our experience, the elderly are much more active in familiar surroundings, and they are therefore much more likely to participate in activities such as gardening and days out, which have many health and therapeutic benefits.
Our live-in carers are trained to be aware of the positive health effects of fresh air, social activities and moderate exercise for the elderly. With an Elder carer at home, your loved one will be encouraged to be physically and socially active whenever possible.
How can live-in care keep your loved one as safe and comfortable as possible?
Remaining in your own home, with your own furniture, pictures, and belongings is incredibly essential to maintaining a sense of continuity and independence. When our care recipients need anything at all, something to drink, a trip to the bathroom or another blanket on a cold night, there is someone there at all times, whose only job is to look after their needs.
Being able to ask for what you need and to know that it will be given, fosters a feeling of independence, particularly for those with reduced mobility.
All personal tastes and preferences are taken into account when the care plan is arranged, so your loved one will never feel as if they are asking for a favour from a stranger. Simply put, the carer becomes another family member, who is happy to help out.
We provide live-in care in Wolverhampton and the surrounding areas
Elder is a nationwide service with many years of live-in care experience. Our highly skilled and compassionate carers can get started with you in as little as 24 hours.
Will my parent get out and about in Wolverhampton?
The Birmingham branch of Age UK is very active in the area and arranges plenty of days out and social activities for older people, for those living at home and those in residential care.
The only difference is, with a live-in carer, your loved one has a much better chance of being able to attend a coffee morning or craft workshop.
Wolverhampton city council also puts on pottery classes for older people at James Beattie House and daily activities and drop-ins at the Heath Town Senior Citizens Welfare Project, which caters for older African-Caribbean residents.
In Wolverhampton itself, there is a range of interesting things to do for those with reduced mobility, dementia and Alzheimer's disease.
The Wolverhampton art gallery is an indoor location offering everything from pop art to English landscapes. It is also very wheelchair-friendly. The Black Country Living Museum in Dudley is one of the largest open-air museums in the UK. Visitors can pop into an Edwardian teashop for tea or grab a bag of 1930s-style fish and chips.
Bantock House and Museum is a former stately home that is also popular with older visitors. Restored to its Edwardian glory, the museum has plenty of parking available on site, and the house has disabled toilets and wheelchair ramps.
How does Elder live-in care work?
Once our customers decide they would like to work with Elder to provide live-in care for their loved ones, a care plan is drawn up detailing the level of care needed. This may simply include companionship, cooking meals and having someone there in case of an emergency, or it could consist of all home care.
Once the care plan is in place, Elder will select a suitable live-in carer to live in the care recipient's home. Once they have moved in, the carer will live in a spare room in the care recipient's home and will provide all the care and companionship detailed in the care plan . If the carer is unwell or has booked a holiday, another carer from Elder will take their place.
Why choose Elder?
Elder has a long history of providing live in care to customers across the UK. Our reputation for attracting the best carers, while keeping our costs to the customer low, is well known.
Our highly efficient and specialised approach to providing a managed service ensures the best possible experience for our customers, care recipients and their carers.
Real life story: Colin and Dulcie's story
Dulcie is 102-years-old and lives with her son Colin, his wife Mary, and her Carer Sarah. She has dementia and has had full-time live-in care for over two years.
We talk to the family about the challenges of finding the right care solution for a fiercely independent woman – and how the positive benefits of live-in care with Sarah has transformed all of their lives.
Care in Wolverhampton: Useful Resources
Local branch of this national charity who provide advice and support to the elderly and their families. The team can supply practical assistance as well as extensive advice on a range of matters.
Address: Age UK Wolverhampton, Hupton House, 93/94 Darlington Street, Wolverhampton, WV1 4EX
Call: 01902 572 060
Local provider of fitness classes targeted at the over 50s.
Call: 07850 117321
Wolverhampton branch of this national organisation which provides scooters and mobility aids to the elderly. The branch is located in Wulfrun Shopping Centre.
Address: Wulfrun Shopping Centre, Cleveland St, Wolverhampton WV1 3HH
Call: 01902 424536
Friendly, welcoming cafe that hosts dementia sessions on the first Tuesday of each month. Drinks and biscuits are provided and dementia sufferers and/or their carers or family members are welcome.
Address: Linden House, 211 Tettenhall Road, Wolverhampton, WV6 0DD
Call: 01902 753 743
This friendly centre offers regular lunch clubs for elderly visitors.
Addres: Bilston People's Centre, Excel Church, Wolverhampton Street, Bilston, West Midlands, WV14 0LT
Call: (01902) 402273
Read More About Care in Wolverhampton
Live-in Care in Birmingham
Our professional live-in carers in Birmingham provide 24/7 home care and dementia care for the elderly and those in need. Contact us today to discover a higher standard of care with our live-in care services.
Eight Things to do with Your Ageing Parents in Birmingham
For those who care in Birmingham for an elderly family member, it can be a challenge to find suitable things to do. Here are some ideas.
Live-in Care in Sutton Coldfield
Our professional live-in carers in Sutton Coldfield provide 24/7 home care and dementia care for the elderly and those in need. Contact us today to discover a higher standard of care with our live-in care services.
Live-in Care in Shrewsbury
Our professional live-in carers in Shrewsbury provide 24/7 home care and dementia care for the elderly and those in need. Contact us today.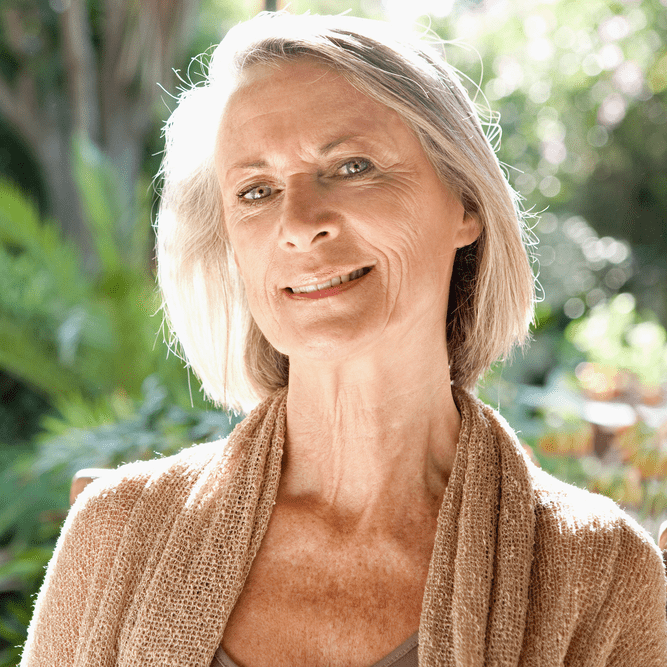 What our customers say
"Judith is absolutely lovely and you could see the fantastic relationship she has with my mum. My mum's smile nearly lit up the whole house when Judith arrived."
– Alison, Edinburgh