Live-in Care in Warwickshire
At Elder, we provide high-quality private
live-in care
for the elderly and those in need in Warwickshire.
Or call us, we are here to help
In a large county like Warwickshire, where many people may live fairly rurally and often distant from key services, older people can begin to feel isolated. If they are in need of care, they would previously have had to choose from one of two options: move into a care home, or remain at home with a visiting carer.
However, now there is a third choice. Elder provides a live-in care service that will allow your relative to stay in the familiar surroundings of their own home while receiving all the support, care and companionship they require.
This is an option that puts the elderly person's needs at the very heart of their care and avoids the distress that can be caused if they are moved into an unfamiliar setting. This option also brings with it real peace of mind, as both the elderly person and their loved ones will know that there will always be someone on hand to help them with any needs or issues that may arise.
Support network
If your older relative lives on their own and requires help from a carer on a daily basis, you may be concerned about the times when they are on their own. Elderly people are often vulnerable, particularly if left to their own devices for a prolonged period. Opting for companion care means that you will no longer have to worry about what might happen if your loved one has a fall or other accident in the home. Their care at home package will mean that there is always someone with them to support them day and night, and also to provide real companionship.
Our services
Elder provides home carers who live in your older relative's home with them. They can carry out personal care, as well as day-to-day domestic tasks such as shopping, cleaning, cooking, washing and ironing, making every aspect of the older person's life easier. One of the greatest advantages of live-in elderly care is the companionship that the carer offers.
Elder carefully matches our carers in Warwickshire to the needs and personality of the care recipient, ensuring that they also become a friend, able to share in those little things that make such a difference, such as a chat over a cup of tea, or watching a favourite programme on television.
Elder's live-in carers typically work in pairs on a rotational basis, with each carer living in your loved one's home for two weeks. This results in the continuity that is so important in elderly care. It also ensures that your older relative will not need to worry about their personal care being provided by someone unknown to them, something all too common with other home care packages.
Personalised care
A care plan will be written after consulting with the care recipient, their family and any other relevant people, for example, their community nurse or GP.
Every single facet of your relative's needs will be taken into consideration, as well as their own wishes. They will be able to explain just how they like things to be done and there can be flexibility in their care plan, as their carer will be present 24-hours a day.
Opting for home care also means that your relative can access support to maintain their valued relationships. Whether they need help using the internet to send an email to a friend, or assistance getting out to meet a relative, the carer is there to help. Many older people have activities that they enjoy but need a bit of help with, such as keeping the garden tidy or playing cards, for example. All these needs and more can be met by our home carers.
We provide live-in care in Warwickshire and the surrounding areas
Elder provides the highest standard of live-in care in Warwickshire. A caregiver can get started with you in as little as 24 hours.
Home comforts
Most older people who need some degree of care prefer to remain in familiar surroundings of their own home. Having care at home can make a significant difference to their peace of mind and sense of security.
Dementia care in Warwickshire
If your relative is living with dementia, the appropriate level of home care will mean that they won't need to leave their own environment. Moving into a care home is often a highly stressful experience for an older person with dementia, as it can heighten their confusion and make them very anxious. Elder can provide home carers trained in dementia care across Warwickshire.
They have the experience to cope with the many challenges that can be posed by a person living with all forms of dementia, including Alzheimer's care needs. They are also skilled in the communication skills that are necessary when providing care for people who may be struggling to make sense of both their environment and their day-to-day life.
Dedicated live-in care is a fairly new way to care for elderly people, but because of its clear benefits, it is fast increasing in popularity. If you want to make sure that your older relative receives the very best care possible, please do contact Elder to chat about their specific requirements.
Real life story: Colin and Dulcie's story
Dulcie is 102-years-old and lives with her son Colin, his wife Mary, and her Carer Sarah. She has dementia and has had full-time live-in care for over two years.
We talk to the family about the challenges of finding the right care solution for a fiercely independent woman – and how the positive benefits of live-in care with Sarah has transformed all of their lives.
Care in Warwickshire: Useful Resources
Supports those living with dementia and their carers, offering a safe environment to meet and avoid isolation. Also runs carer groups, exercise and entertainment.
Email: carole@highfieldltd.co.uk
Address: The Jubilee Centre, Jubilee Hall, St Faith's Road, Alcester, Warwickshire, B49 6AG
Call: 01789 488 088
A community centre serving as a central hub for residents of Warwickshire to gather, learn and create and enjoy a range of activities.
Email: chasemeadowcentre@gmail.com
Address: Narrow Hall Meadow, Warwick, Warwickshire, CV34 6BT
Call: 01926 490 845
Carers Trust is a fantastic organisation offering wellbeing checks, training, support groups, information and advice to carers across Warwickshire.
Email: carerssupport@carerstrusthofe.org.uk
Address: 6 Queen Victoria Road, Coventry, Warwickshire, CV1 3JH
Call: 024 7610 1040
A charity offering advice, information, befriending and support along with a cafe and activities such as bingo, art group and tai chi.
Email: info@ageukwarks.org.uk
Address: 8 Clemens Street, Leamington Spa, Warwickshire, CV31 2DL
Call: 01926 458 100
Warwickshire County Council offers a wealth of information and advice as well as a home library service and support for carers.
Contact Form: https://www.warwickshire.gov.uk/contactus
Address: Shire Hall, Warwick, Warwickshire, CV34 4RL
Call: 01926 410 410
Get live-in care of the highest standard
Give us a call, drop us an email or simply fill out the form and one of our specialist care team will get in touch as soon as possible.
Read More About Care in Warwickshire
Live-in Care in Stratford-upon-Avon
Our professional live-in carers in Stratford-upon-Avon provide 24/7 home care and dementia care for the elderly and those in need. Contact us today to discover a higher standard of care with our live-in care services.
Five Things to do with your Elderly Parents in Stratford-upon-Avon, Warwickshire
For those who care in Stratford-upon-Avon, Warwickshire for an elderly family member, it can be a challenge to find suitable things to do. Here are some ideas.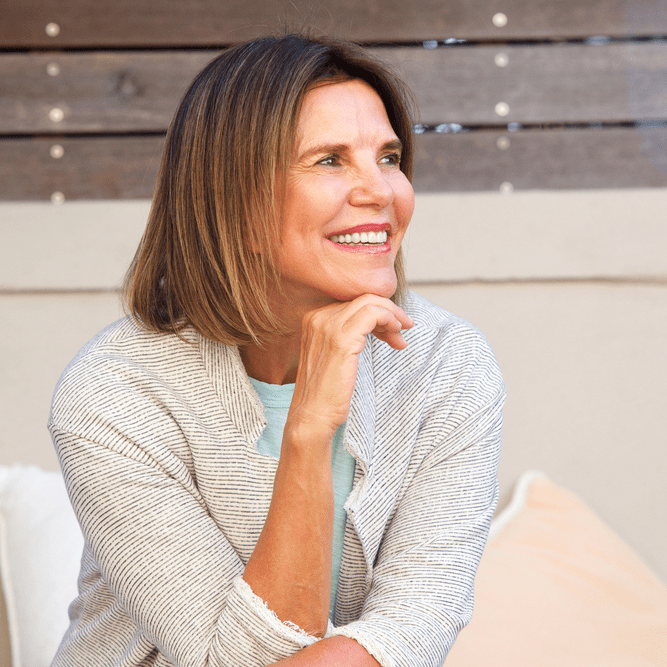 Fantastic support for my mum
" The carer you sent me is fantastic. My mum loves her. She's kind, caring and works as a team with me. "
Angela, Manchester