Live-in Care in Staffordshire
At Elder, we provide high-quality private
live-in care
for the elderly and those in need in Staffordshire.
Or call us, we are here to help
What is live-in care?
Live-in care is the perfect alternative to residential care for the elderly, allowing them to remain in their comfortable and familiar surroundings. Many older people struggle with the concept of moving away from their much-loved homes, where they have friends, and neighbours close at hand, and live-in care allows them to live fulfilling and independent lives, with help and support being provided as needed from a dedicated caregiver.
Elder can provide live-in care workers throughout Staffordshire, so whether your elderly loved one lives in Tamworth, Stafford, Stoke-on-Trent or one of the many villages in the region, we can provide them with a carer who will live with them in their own home, facilitating life at every turn.
Why is live-in care the best alternative to a care home in Staffordshire?
Unlike residential care, where staff often change shift patterns, and carers have to look after a number of residents, live-in care provides one-to-one care throughout the day and night. The carer is on hand to deal with any emergencies that may arise, and will provide assistance wherever and whenever it is required, from help with the housework through to personal care tasks, depending on your loved one's particular requirements.
An Elder carer can perform a variety of tasks to make life easier for your loved one, from help with shopping and meal preparation to gardening and pet care. Elder carers can also assist with more complex tasks, such as assistance with bathing, dressing, and toileting where this is required.
Every situation is unique and Elder work with you to discover your loved one's precise requirements, and although these are likely to change over time, the carer will adapt and take on new tasks to help their care recipient to remain as active and independent as possible.
One of the most important aspects of a live-in carer is providing companionship and facilitating outings, whether that's a trip to Lichfield Retail Park or the Waterfront Shopping Centre in Stafford, or perhaps to Bradbury House in Stafford, which holds regular lunch clubs and activities for older residents in the county.
The caregiver will make sure that prescriptions are maintained and dispensed appropriately, and will arrange medical appointments and ensure that your loved one arrives in good time, whether at their local doctors' surgery or Stafford County Hospital, Royal Stoke University Hospital, or one of the other medical centres in the region.
We provide live-in care in Staffordshire and the surrounding areas
Here at Elder we provide the highest level of live-in care in Staffordshire with our compassionate and skilled carers.
How much does live-in care in Staffordshire cost?
Often the first thought when it comes to getting care for your loved ones is, how am I going to be able to afford it? Our friendly care advisors are on hand to discuss this concern, and more, with absolutely no obligation.
Standard live-in care with Elder is £1225 per week. There are no hidden costs, and you're free to add additional extras only if you want them, so you can plan your budget with confidence.
Why is Elder the best care solution in Staffordshire?
Elder is a national company that specialises in providing high-quality care for the elderly in their own homes. All Elder carers are thoroughly screened, and background checked, giving you complete peace of mind that your loved one is receiving the highest standards of care at all times.
All Elder carers are understanding, supportive and empathetic, and they are highly motivated to provide elderly people with the necessary support that enables them to live full and productive lives.
Real life story: Colin and Dulcie's story
Dulcie is 102-years-old and lives with her son Colin, his wife Mary, and her Carer Sarah. She has dementia and has had full-time live-in care for over two years.
We talk to the family about the challenges of finding the right care solution for a fiercely independent woman – and how the positive benefits of live-in care with Sarah has transformed all of their lives.
Care in Staffordshire: Useful Resources
The website provides information about services and resources for older adults and carers.
Email: staffordshirecares@staffordshire.gov.uk
Address: 1 Staffordshire Place, Stafford, ST16 2DH
Call: 0300 111 8010
Services offered include social activities, complex needs and dementia day care. Also provides informal staying active sessions for older people.
Email: info@ageukstafford.org.uk
Address: Age UK Stafford & District, Bradbury house, Weston Road, Stafford ST16 3R
Call: 01785 607060
Provides free services for unpaid carers. Includes emotional and practical support, social activities and break opportunities as well as advice and information.
E-mail: info@carersfirst.com
Address: North Staffs Carers, Carers' Centre,1 Duke Street, Fenton, Stoke-on-Trent, ST4 3NR
Call: 01782 793100
Provides support for carers, including guidance on financial matters. Also organises informal Carers' Sessions.
Email: enquiries@carersinformation.org.uk
Address: CASS – The Carers' Association, Suite 1A – 1B, The Whitehouse, 3A Chapel Street, Stafford, ST16 2BX
Call: 01785 222365
Provides specialist support for older people with dementia, including training services, carers' cafés and Men in Sheds day opportunity groups.
Email: enquiries@approachstaffordshire.co.uk
Address: Cauldon Chambers, 10 Stoke Road, Shelton, Stoke-on-Trent, ST4 2DP
Call: 01782 214999
When live-in care just isn't an option, give your loved ones the support they need with a choice of the top local care homes in Staffordshire.
Read More About Care in Staffordshire
Live-in Care in Solihull
Our professional live-in carers in Solihull provide 24/7 home care and dementia care for the elderly and those in need. Contact us today.
Live-in Care in Lincolnshire
Our professional live-in carers in Lincolnshire provide 24/7 home care and dementia care for the elderly and those in need. Contact us today to discover a higher standard of care with our live-in care services.
Live-in Care in Shropshire
Our professional live-in carers in Shropshire provide 24/7 home care and dementia care for the elderly and those in need. Contact us today to discover a higher standard of care with our live-in care services.
Eight Things to do with Your Elderly Parents in The Midlands
For those who care in the Midlands for an elderly family member, it can be a challenge to find suitable things to do. Here are some ideas.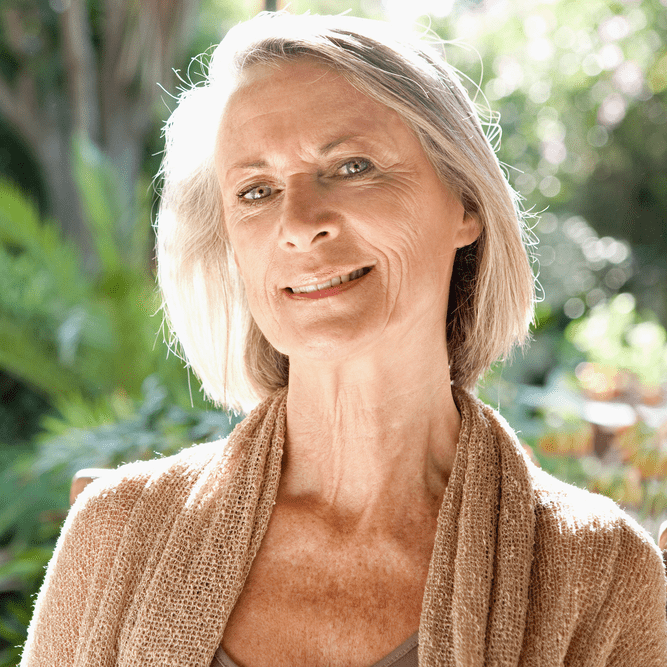 What our customers say
"Judith is absolutely lovely and you could see the fantastic relationship she has with my mum. My mum's smile nearly lit up the whole house when Judith arrived."
– Alison, Edinburgh