At Elder, we provide high-quality private
live-in care
for the elderly and those in need in Solihull.
Or call us, we are here to help
What is live-in care?
Live-in care is an increasingly popular alternative to residential care homes for elderly people. Rather than having to downsize their possessions, move away from a familiar neighbourhood and adapt to alternative living conditions, your loved one is able to remain in their own home, helped and assisted by a dedicated caregiver.
Whether your elderly relative lives in Solihull, Knowle, Cheswick Green, Catherine-de-Barnes, or one of the surrounding villages, an Elder live-in carer will provide help and assistance wherever it is needed, enabling them to live an independent life in their own home.
Why is live-in care the better alternative to a care home in Solihull?
Even the very best residential care homes are unable to offer dedicated one-on-one care. Staff rotas and the needs of other residents mean that your loved one may be faced with several different care assistants during the course of a day. This can be unsettling and confusing, particularly for those with memory problems.
Most care homes organise activities and outings for residents, but they can't cater for spur-of-moment whims and spontaneous visits to places of interest. Older people are accustomed to living an independent lifestyle and adapting to the residential home timetable can be frustrating for them.
With an Elder live-in carer to act as facilitator, helper and friend, your loved one can enjoy all their favourite things whenever they wish. It may be going for a stroll and feeding the ducks at Tudor Grange Park; going shopping at Touchwood Shopping Centre, or a trip to the Core Theatre to see the latest production. The carer is there to help your loved one to live as full and active a life as possible.
Elder live-in carers can assist with a variety of daily activities, whether your loved one just wants to have a friendly chat, or whether they need someone to help with gardening and household chores. The carer ensures that they are never left alone and struggling with day-to-day life.
The caregiver will make sure that your loved one attends medical appointments at Hobs Moat Medical Centre or Grove Surgery; they can collect urgent prescriptions from the late night Yew Tree Pharmacy and will ensure that medications are dispensed appropriately in a timely manner.
Who can benefit from live-in care in Solihull?
There is an Elder live-in carer solution for anyone who needs assistance to be able to continue living in their own home. Whether your loved one is lonely and fearful of living alone, or has more complex needs, such as those living with Alzheimer's or dementia, there is an Elder live-in carer who is able to fulfil the demands of the role.
Unlike other care providers, Elder takes the time to understand your loved one's personality and hobbies, interests and pastimes, so that we can source the best possible match. We find that this gives both parties common ground, enabling them to form a strong bond of friendship in a short space of time, which makes the initial process of adjustment much easier.
We provide full-time home care in Solihull and the surrounding area
As the UK's largest local live-in care provider, Elder can match your loved one with a professional caregiver wherever you live in the West Midlands.
Can you loved one remain independent when receiving live-in care in Solihull?
At the stage of life when your loved one can no longer live unassisted, and they require 24-hour care, Elder believes the most natural transition into this period happens at home but doesn't restrict them to it. If your loved one likes to get out and about still, our carers can see to it that they can in the safest way.
Your elderly relatives should still have the option to live an enriched life with as few limitations as possible, but if they are in need of care, this might seem overly optimistic. However, having a live-in carer could provide the solution for the best of both worlds, helping to retain a level of independence while receiving the assistance they need.
Elder live-in care and how it works?
The best way to ensure that there is as little disruption to your loved one's life as possible, Elder works together with you to develop a bespoke care plan that caters to the care recipients unique needs.
There are certain things that many elderly people would not want to stop doing, and they would not be required to give up anything they enjoy. Some of our recipients will still spend their time baking but have trouble opening jars; others enjoy planting vegetables in their garden but struggle to collect prescriptions from the pharmacy. Every care plan will be adapted to suit your loved ones needs entirely and assist you where you think they need help.
It can also be adapted over time if circumstances change. If your loved one is living with dementia, for example, and the condition deteriorates, our carers are trained to assist with more personal care, such as going to the toilet or bathing.
What costs are involved in live-in care?
Standard live-in care with Elder is £1225 per week. There are no hidden costs, and you're free to add additional extras only if you want them, so you can plan your budget with confidence.
Why should you choose Elder?
Here at Elder, we appreciate the need for providing the best quality of life for those who require elderly care, dementia care or live-in care. It doesn't have to be a complicated and emotional process that causes distress for and from our loved ones.
We understand the necessity of pairing our recipients with the most suitable carers who share interests and have plenty in common. When you invite someone into your home, everyone involved must be happy with the arrangement, and nothing is more reassuring than knowing your loved one feels comfortable and safe with their caregiver. It is the basis for what often turns out to be a great friendship.
Elder's care support team is there for you, your loved ones and their caregivers throughout the journey also, to offer advice or any support you may need.
We are always eager to talk through any care needs someone you love may benefit from and if you require any further information, don't hesitate to give us a call.
Real life story: Colin and Dulcie's story
Dulcie is 102-years-old and lives with her son Colin, his wife Mary, and her Carer Sarah. She has dementia and has had full-time live-in care for over two years.
We talk to the family about the challenges of finding the right care solution for a fiercely independent woman – and how the positive benefits of live-in care with Sarah has transformed all of their lives.
Read More About Care in Solihull
Live-in Care in Lincoln
Our professional live-in carers in Lincoln provide 24/7 home care and dementia care for the elderly and those in need. Contact us today to discover a higher standard of care with our live-in care services.
Eight Things to do with Your Elderly Parents in The Midlands
For those who care in the Midlands for an elderly family member, it can be a challenge to find suitable things to do. Here are some ideas.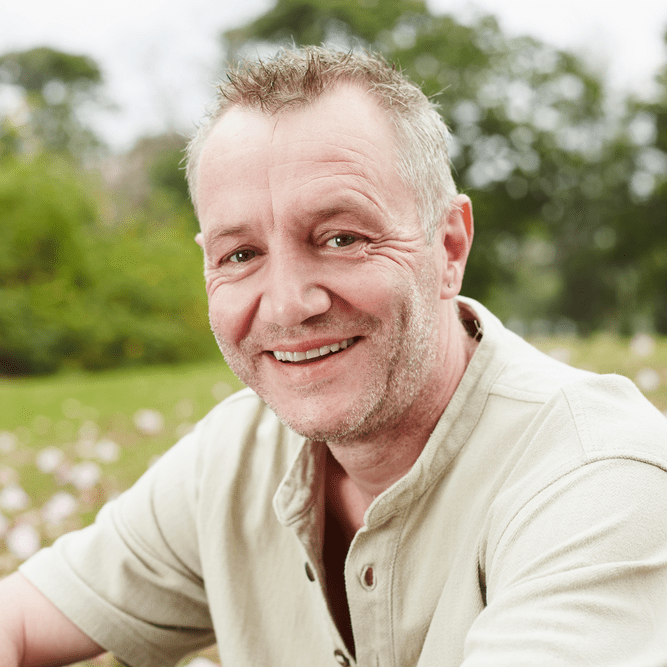 Elder gives me peace of mind
"I have been able to return to my normal life, totally relaxed that my mother is in capable hands with all her needs being more than catered for."
Tom, London